McMaster students help people with Parkinson's build a community through choral singing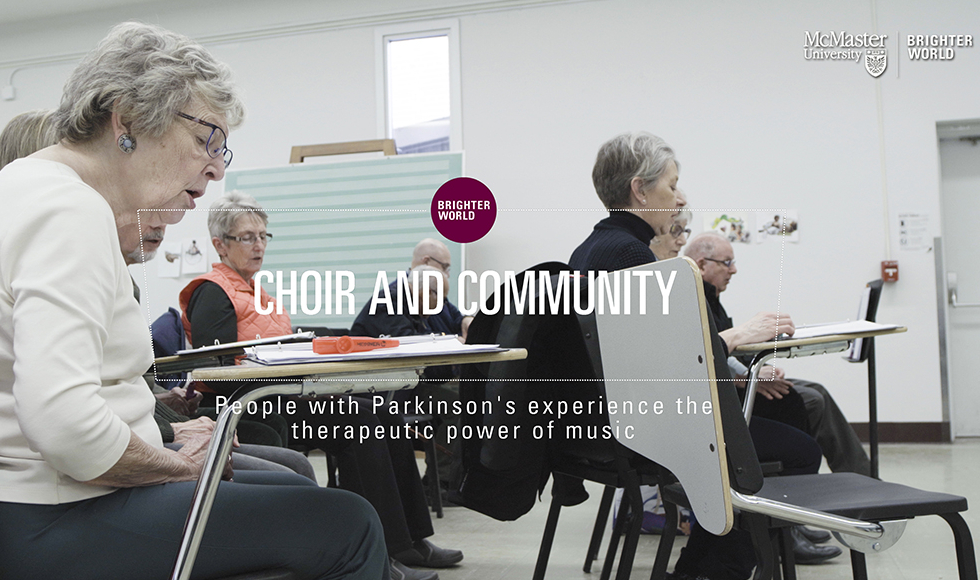 BY Sara Laux
April 8, 2019
Once a week, the Hamilton Parkinson's Chorus meets on the McMaster campus to sing, laugh and build community.
Started in September 2018 by Arts & Science student Zachary Levine, the choir is a chance for people with Parkinson's and their spouses to experience the fun of group singing.
It's also therapeutic.
"Some people with Parkinson's lose the ability to swallow," explains choir member Norm Jackson. "The same exercises to strengthen that part of your body are the same exercises you use in singing. My voice right now is a lot clearer than when I came in."
For Levine, the rewards are also of a less tangible sort.
"We get people out of their homes and onto campus," he says. "It's just magical, because we're combining both a community and a choir. I think it's helping people in a lot of ways."
World Parkinson's Day 2019 is April 8.