Addressing water security at home and around the world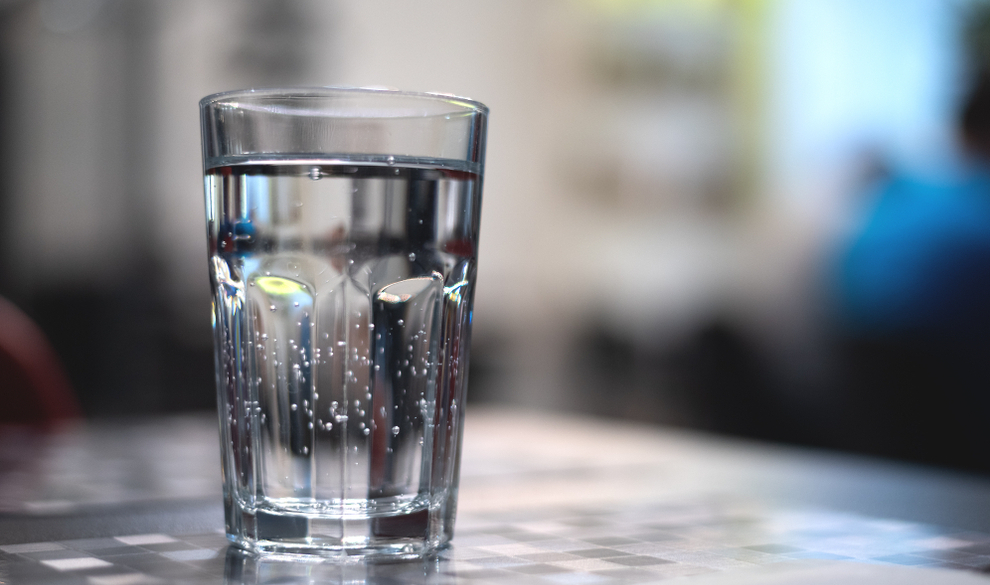 Image by Shutterstock
---
BY Sara Laux
February 22, 2019
Sarah Dickson's passion for water and the environment started at an off-the-grid cottage in the Gatineau Hills.
"There was no running water, we had an outhouse, there was no electricity for years – it was a real cabin," she laughs. "We spent all day on the lake canoeing, sailing, swimming – and we relied on it for washing dishes, to wash our face and hands and to brush our teeth. You become very conscious of your water use when you have to carry all that you use up a big hill."
Her dad, a civil engineer who specialized in water treatment, convinced Dickson that going into engineering would allow her to put her love of the environment – and her interest in math and science – to practical use.
So she followed him into civil engineering. Her early research as a hydrogeologist focused on looking at fractured rock systems and their role in the fate and transport of biological and chemical contaminants in aquifers.
And while her research still looks at hydrogeology, Dickson now describes herself as a social hydrologist – an emerging discipline that looks at the sustainable management of water systems through both social and physical lenses.
"Social hydrology incorporates a feedback loop between physical water systems and the humans who impact and are impacted by it," she explains. "This perspective is really important for designing systems that are appropriate for people to use, as well as assessing risk factors."
Dickson developed her interested in social hydrology when she became the McMaster Director of a collaborative graduate program between Mac and the United Nations University called Water Without Borders.
She realized that while science and engineering are key to developing technical solutions to the world's water challenges, those solutions need to be appropriate for the community in which they're implemented in order to be sustainable. In fact, many aspects of local water security – economic, spiritual and cultural, health and well-being, community capacity and equity – lie in the domain of social sciences or humanities. This means the complex issues surrounding water security need to be examined through a variety of lenses: not just physical systems, but social ones as well.
Solutions, in other words, must be rooted in culture.
Take, for example, Dickson and her research group's recent work with three neighbourhoods in a rural Maasai community in Kenya. Only part of one neighbourhood has piped water, and the women and children in households without piped water were collecting their household water from bore holes, springs and ephemeral rivers – sources that were often also used to water goats, do laundry and wash dishes.
"Husbandry is part of the Maasai culture, so we couldn't say, 'Don't do this here, it could impact your health,'" she explains. "When you're already walking 500 metres to get your 20 litres of water, it can be overwhelming to be told that you need to collect extra water to wash your laundry and dishes away from your water source, and the goats need to be taken elsewhere for their water – people don't have the time. We had to find other solutions."
Boiling water would kill biological contaminants, but firewood is scarce. Boiling water is also lot of extra work for women, and causes poor indoor air quality. One neighbourhood has a bore hole, but the generator that runs the pump doesn't work because there is nowhere close by to buy diesel, and, because it is a cashless society, there is no cash to buy diesel with.
The best solution turned out to be rainwater harvesting – something that was readily adopted because it fit well with the community's already established activities and behaviours.
Dickson works with these kinds of social hydrology principles closer to home as well.
As part of NSERC's forWater Network, which looks at the impact of forest management strategies on drinking water treatability, Dickson is working with an Indigenous Resource Council near Kenora, Ont., to address those challenges.
One Indigenous community, nestled between Ontario, Manitoba, and Minnesota, and a two-hour boat ride away from Kenora, is now on a federal water treatment list after radionuclides were discovered in their water supply in 2016. Another community, closer to Kenora, is currently debating how best to move forward with their own water treatment needs.
Dickson says she sees parallels in working towards water security whether she is in East Africa or Canada.
"A lot of the issues are the same in Canada's rural, remote, or otherwise marginalized communities – like Canada's Indigenous communities – as those the Kenyan community has faced," she says. "When government doesn't take the responsibility for water provisioning, communities, and sometimes individuals, are responsible for their own water."
This is a challenge, she points out, when a community has to manage their own water, but doesn't have control over stewardship of the surrounding area – often with dire consequences for water quality and security. Reserves fall under federal jurisdiction, but water provisioning falls under provincial jurisdictions. This has further contributed to the problem.
Things are getting better, she says, but not quickly.
"The communities that I've worked with struggle with the fact that they don't have control over what happens to the water upstream, and they're stuck with the water that comes downstream," she explains. "Under the current government, they're seeing changes, but slowly."
While Dickson's work on water quality often has her working with specific communities, she's also helping individuals with water security issues.
Currently, she's working on a project with Public Health Ontario and researchers at the University of Saskatchewan and the Dublin Institute of Technology that looks at the use of private wells and their potential risks to users.
"Currently, 33 per cent of Canadians rely on groundwater as their permanent water supply, including 70 per cent of rural residents. Of these, 12 per cent – 4.1 million people – rely on privately owned and maintained groundwater supplies," she says. "If you're rural, or remote, or anywhere outside of a municipality, you're responsible for your own water. If you want to keep your well free from contamination – from your septic system, a nearby farmer's fields, or animals – that's up to you."
Dickson and her research partners are developing a model that will assess risks to well owners based on social factors, like well and septic maintenance and testing frequency, and physical risks, like fracking, precipitation and stratigraphy. Down the road, they're planning to develop an app that could alert and educate well owners about potential risks of contamination – due to rainy weather, for example – and encourage them to test their wells at appropriate times.
Ultimately, it's not just love for her family cottage that keeps Dickson passionate about working towards better water security for people around the globe – it's much, much bigger than that.
"If you think about every aspect of our lives – energy, because we use a lot of energy to maintain our lifestyles, health and well-being, recreation, food security – if you think about all of those things, water is central to all of them."