Aligning the social sciences and humanities with industry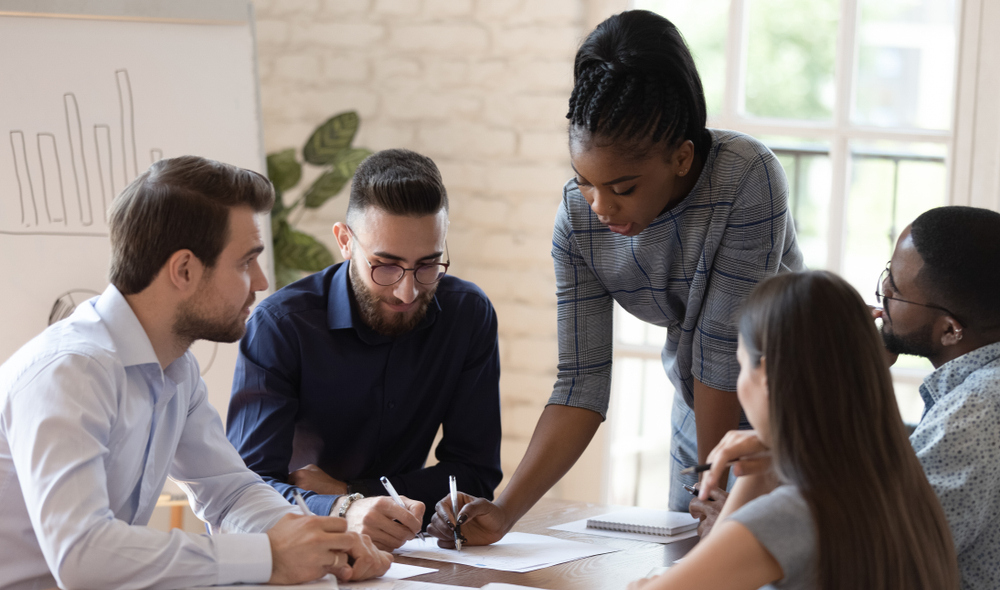 Photo by Shutterstock
---
BY Sandra Lapointe, Faculty of Humanities
March 16, 2021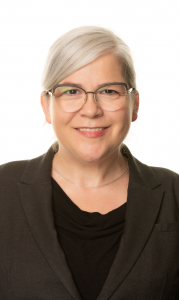 To say that alignment between academia and industry is a complex question is an understatement.
While alignment is widely understood to be beneficial, academia and industry are often at odds with one another. There are perceived clashes between their respective missions, values, and interests. For instance, employers may voice concerns about the level of preparedness of the graduates they hire out of university, to which some faculty members respond with reluctance, strong in the belief that the purpose of a university education should not be defined by industry needs or by government agendas.
These clashes are especially common in the Social Sciences and Humanities. Our team wanted to understand whether perceptions – as opposed to facts – might be at play in the hope that we could showcase the true value of a social sciences and/or humanities education.
We started by drawing a picture of employers' claims about skills needs, focusing on foundational skills, i.e. the "soft," "social," "human," "transferable," and/or "global" competencies that often are opposed to technical skills. We wanted to develop an analytical framework that could be expanded and used as a meta-cognitive toolkit to help articulate the value of SSH know-how outside of academia in term of these foundational skills.
This seemed to be especially useful in a context where workforce disruptions are increasingly frequent: it would allow Social Science and Humanities graduates to think with an appropriate level of literacy about the ways the skills they acquire through their education can be articulated and applied in various contexts.
We then set out to examine the way Canadian Social Science and Humanities departments promote their programs to prospective students. We wanted to gauge departments' and faculties' perceptions of their capacity to meet industry's perceived skills-needs.
Unsurprisingly, we found that the studied programs generally believe that it falls within their purview to help build the skills employers identify as central to innovation and adaptability, (i.e. skills such as critical thinking, effective problem-solving, creativity and analytical skills). However, our research also shows that the skills associated with social, emotional and ethical intelligence, i.e. judgement, integrity, teamwork, self-management and intercultural awareness are almost completely and universally overlooked.
What explains this disconnect is not an incapacity in principle on the part of Social Science and Humanities, but profound knowledge gaps.
When it comes to the specifics of what is involved in fostering foundational skills, the knowledge instructors and instructional designers have at their disposal is often unsatisfactory or impractical. On the other hand, the disconnect is also the result of a presumably healthy dose of skepticism: Deans, chairs and faculty members would not be doing their jobs if they blindly instrumentalized curriculum and defined learning objectives as a function of marketability or appeal to industry stakeholders.
For Social Science and Humanities researchers, the primary value of their work lies in human well-being and in transforming social institutions for the better. These researchers are protective of their mission, and research and teaching in their disciplines is meant to support, not corporate gain, but the creation of economic, legal, political and social institutions that reflect a commitment to fairness and inclusive citizenship.
But herein lies the paradox: contrary to what those involved tend to believe, if human and social prosperity is the mission of Social Science and Humanities disciplines, then the skills that should be fostered through a Social Science and Humanities education are almost perfectly aligned with the needs of employers.
As a humanist – I'm a historian of logic in a philosophy department – we value foundational skills for themselves, but we also value them because we know they are needed in the public and not-for-profit employment sectors, which my SSH graduates overwhelmingly populate. As is the case in industry settings, employees in the public and not-for-profit sectors need the skills to ensure that the organisations and institutions in which they part-take fulfil their purposes and thrive, (i.e. they need the skills to both innovate and adapt, and to work with others in ways that show social, emotional and ethical intelligence).
The results of what we found are outlined in our new report Foundational Skills and What the Social Sciences Need to Know. The report shows how the Social Sciences and Humanities disciplines' priorities and values are in fact aligned with those of industry. The main takeaway of the report is that, if the Social Sciences and Humanities pay attention, there are opportunities to leverage the needs of employers to strengthen curricula and to bolster the research ecosystem.
More research is needed, if only to figure out how foundational skills are in fact best fostered through Social Science and Humanities programs. At the very least, the next steps for universities will need to involve a rethink of the resources allocated to professionalization and research development. But if the skills needed for social, emotional and ethical intelligence are to serve their purpose, universities will also need to find better ways to ease graduates' transition into the real world to occupy leadership positions across all sectors.
Work-integrated learning and other similar experiential opportunities should be made accessible to more SSH graduates. When it comes to developing and funding new provincial and federal programs, the specific interests, needs, and constraints of the non-negligible proportion of graduates stemming from Social Science and Humanities programs in Canada should not be a mere after-thought.
This piece was originally published in Academica Forum.