Analysis: Adding charter schools to Ontario would exacerbate student inequities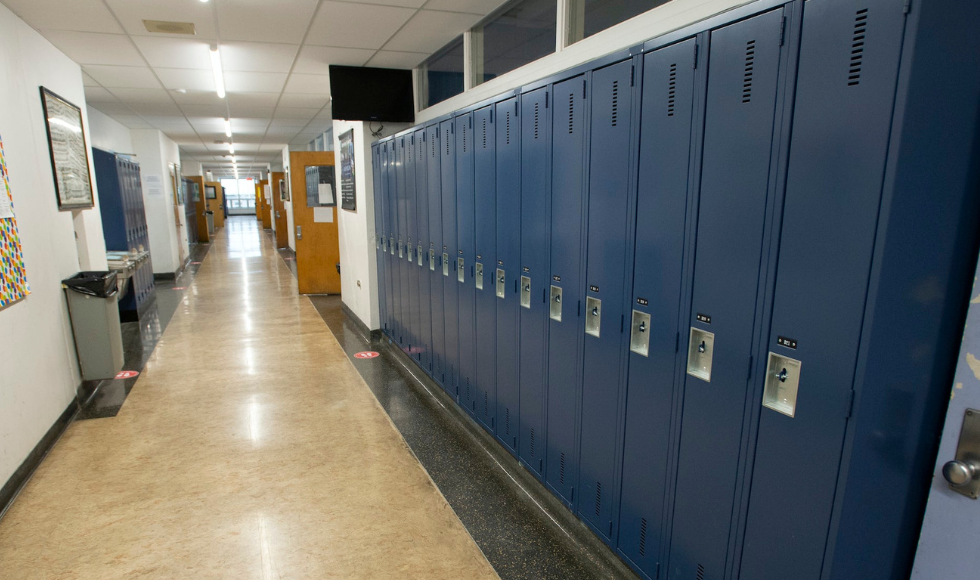 School closures related to labour disputes and the pandemic prompted some commentators to call for charter schools. (The Canadian Press/Ryan Remiorz)
---
BY Karen Robson and Rochelle Wijesingha
April 12, 2023
Parents and other advocates who are dissatisfied with the current state of public schooling often call for the expansion of school choice.
In Ontario, this erupted following school closures as a result of labour disputes and COVID-19. Some commentators and think tanks have suggested charter schooling is a viable option for students in Ontario. Alberta is the only province in Canada to have charter schools and has had them for nearly 30 years.
Charter schools are a specific type of alternative education that is publicly funded in a manner specified in the school's charter. Their governance is handled by charter board members, as opposed to the local school board — a significant distinction from other alternative schools.
Typically, the charter board consists of parents, instructors and community members, whereas other public schools are governed by officials elected by public vote. Charter schools are in charge of all their own hires and admissions, and report directly to the government.
School choice already abounds in Ontario. No compelling evidence exists that adding choice in the form of charter schools will bolster student achievement. Adding charter schools would likely contribute both to segregating students by race and socio-economic status, and creating elite schools that cherry pick their students.
Existing choice in Ontario
School choice can take many forms, and in Canada it has typically been developed within the public system.
In Ontario, school choice within the public system includes the publicly funded Catholic system, French immersion, the gifted program and an array of alternative schools. There are also over 1,300 private school options available to parents in the province.
However, unlike British Columbia and Québec, there exists no subsidy system for private schooling in Ontario. In British Columbia, the provincial government subsidizes the cost of private schooling, covering between 35 per cent and 50 per cent of tuition.
Similarly in Québec, the provincial government generously funds privates schools. In Ontario and other provinces, parents who choose private schools foot the entire bill.
For the wealthy?
Introducing private competition with the public system reveals only very small improvements in school achievement when data across the United States are analyzed. No comparable data are available to analyze in Canada.
Critics argue school choice does not only have to be for the wealthy and voucher systems or charter schools could provide an avenue for low- to middle-income families to choose the type of education their children receive.
However, instead of being the great equalizer, there is considerable evidence that school choice actually exacerbates existing inequities, especially race and socio-economic inequities.
Boards like the Toronto District School Board (TDSB) have alternative schools or specialty programs that offer a great deal of choice. Many of these speciality programs have also been found to exacerbate existing inequities.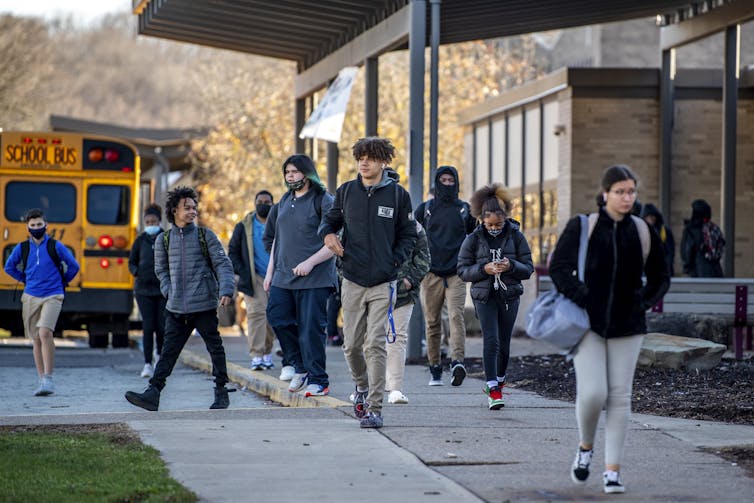 Demographic homogeneity
For example, a study on specialty arts programs in the TDSB found that students were disproportionately white, wealthier and more likely to have parents who had gone to university.
The study found that the demographic homogeneity of the school environments contributes to continued structural inequities.
Data from Ontario show that significant inequality exists when there are coveted spots within the existing public system for schools of choice. The TDSB created a lottery system to address this — but recent reports said the board discovered there was an oversight when administering the lottery and prioritized students were excluded from it.
How would adding charter schools level the playing field?
Data from the U.S.
In comparably diverse American cities with public, private and charter schools, more evidence to the contrary exists. Examining data from New York City on private and public school enrolment shows high levels of school racial segregation.
In NYC, approximately 14 per cent of students attend private schools, while 77 per cent attend public district schools and nine per cent attend charter schools.
Although charter schools make up nine per cent of the student population in NYC, 54 per cent of charter school students are Black, 39 per cent are Hispanic and five per cent are white. In contrast, white students make up 69 per cent of private school population, while Black students make up 11 per cent.
The research on whether charter schools improve student achievement is extremely mixed. An overview of the American data suggests that students in public and charter schools perform at similar levels.
The same report also showed that there is considerable evidence that charter schools exacerbate existing racial, ethnic and socio-economic segregation in the U.S. There is not much evidence that the expansion of the charter system in the U.S. spurred innovation and competition in the public sector and improved education across the board.
High test scores needed?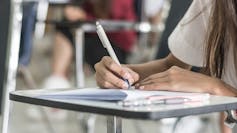 Since charter schools are at a risk of closure when they do not perform adequately, there is a lot of pressure to achieve and maintain high test scores.
Charter schools have been found to prevent students with disabilities from enrolling as a strategy to keep test scores high.
The lack of accountability and transparency from charter schools in the U.S. has led some organizations focussed around racial justice to support a moratorium on charter schools.
Achievement in Alberta
Alberta, like Ontario, also enjoys considerable choice within the public system, including through charter schools. CBC reported in March that around 20,000 students are on wait lists for charter schools in the province, following the province's removal of a cap on them in 2019.
There are, however, no public reports that provide any evidence that students in Alberta's charter schools are doing better than their peers elsewhere in the public system.
Adding additional mechanisms to exacerbate inequality in the name of "choice" in Ontario will do nothing for overall student achievement.

Karen Robson, Ontario Research Chair in Academic Achievement and At-Risk Youth, McMaster University and Rochelle Wijesingha, Post-Doctoral Research Fellow, Department of Sociology, McMaster University. This article is republished from The Conversation under a Creative Commons license. Read the original article.