Analysis: Pollution time bombs — Contaminated wetlands are ticking towards ignition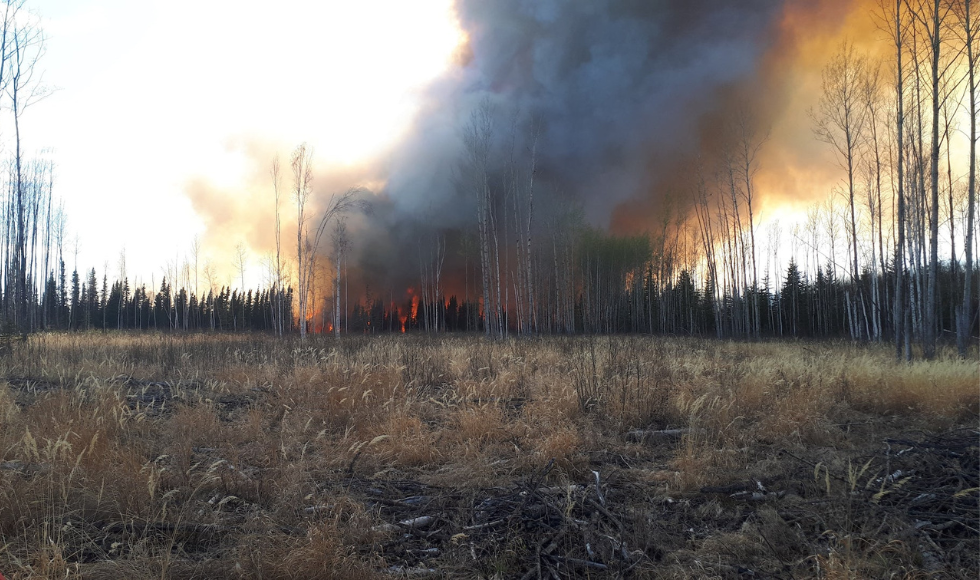 A flaming peatland fire in Alberta, Canada. (Greg Verkaik)
---
BY Colin McCarter, Nipissing University; and Mike Waddington, McMaster University
July 17, 2023
Wetlands across the globe have long served as natural repositories for humanity's toxic legacy, absorbing and retaining hundreds to thousands of years' worth of pollution.
These swampy vaults have quietly been trapping air and water pollution for thousands of years, protecting the world from some of the worst effects of lead, mercury, copper, nickel and other poisonous materials.
Now, however, a combination of human disruptions and ever increasing wildfires threaten to open these vaults, unleashing their long dormant toxic contents upon the world.
Threats to releasing toxic legacies
The soil in many wetlands is composed of dead and decaying vegetation known as peat. Peat accumulates because perpetually sopping wetland conditions prevent the complete decomposition of dead vegetation. As these deposits accumulate, they form peatlands.
For centuries, peat has been drained, dried and extracted for heating fuel where wood is scarce. Though humans have long burned bricks of peat in their homes, climate change and wetland draining are drying entire wetlands, transforming them into perfect fuel for huge smoky wildfires.