Anti-trafficking laws harm migrant sex workers instead of helping them, report says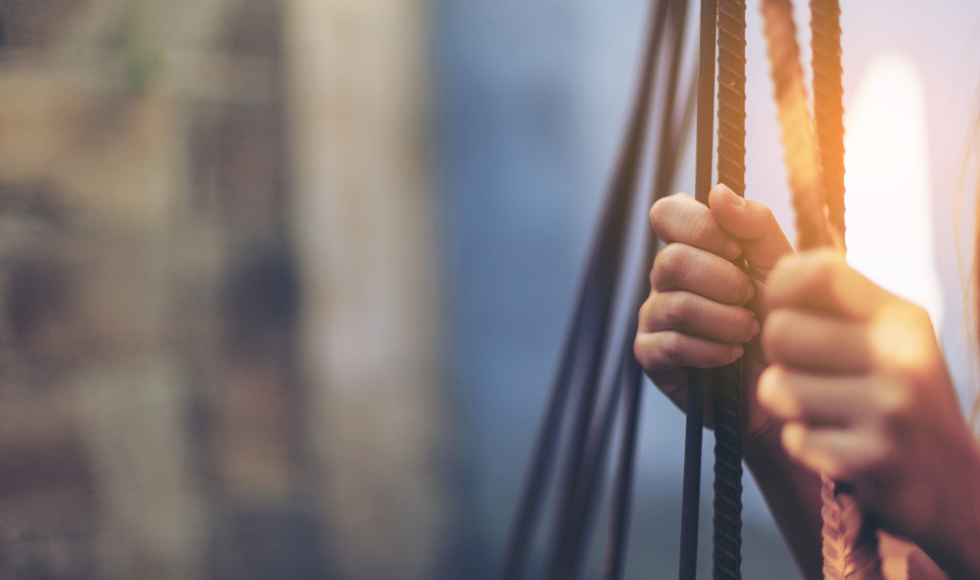 Caught in the Carceral Web: Anti Trafficking Laws and Policies and Their Impact on Migrant Sex Workers shows that Canadian law enforcement targets, monitors and racially profiles migrant sex workers.
---
BY Keisha Chapman, Faculty of Social Sciences
November 15, 2021
A new report co-authored by McMaster researchers on Canadian anti-trafficking laws and their impact on sex workers finds that these laws harm these populations.
Caught in the Carceral Web: Anti Trafficking Laws and Policies and Their Impact on Migrant Sex Workers, co-authored by researchers from the Faculty of Social Sciences, the HIV Legal Network and Butterfly, the Asian and Migrant Sex Workers Support Network, examines existing anti-trafficking laws and policies and their shortcomings from a historic, labour, and legal lens.
The report also includes a qualitative study of migrant sex workers in Canada and analyzes the impact of anti-trafficking laws on trans, male and female-identified sex workers.
Co-author and McMaster School of Labour Studies Professor Judy Fudge says she hopes the report offers a rare insight into the well-being of migrant workers in Canada's sex industry.
"This study supports existing research which shows that these laws and policies make migrant sex workers more susceptible to poor working conditions, exploitation, racism, and ill health," Fudge says.  "In Canada, we have seen a change in policy to other activities that either offend some people's moral beliefs or harm the persons engaging in them, such as the use of restricted drugs. Policies have moved from criminalizing and punishing people who inject restricted drugs, to adopting harm reduction policies.  "We hope the same can be done for sex work."
More surveillance and charges
Migrant sex workers surveyed in the report say these laws and policies often lead to extraordinary surveillance by law enforcement and unjustified criminal charges within their communities. Critically, these laws also mean that migrant sex workers are less likely to report crimes perpetrated against them to protect their precarious immigration status.
For example, a 2012 regulation prohibits foreign nationals who don't have permanent resident status from working in any capacity at strip clubs, massage parlours or escort services.
Combined with criminal laws that prohibit activities associated with the purchase of sexual services, and municipal by-laws targeting massage parlours for increased surveillance, these regulations create an "endless web of criminality" that migrant sex workers must navigate to stay and work in Canada, says Sandra Ka Hon Chu, co-executive director HIV Legal Network.
"Criminal and immigration law have perpetually trapped migrant sex workers within dualities of criminality and victimization, invalidating the labour of sex work and the agency and consent of people who sell or trade sex," Ka Hon Chu says.
Bylaw inspections and charges increased after the City of Toronto pivoted to anti-human trafficking discourse in 2012, says report co-author and Osgoode Hall Law School PhD candidate Vincent Wong. "We have seen a tremendously negative effect on migrant sex workers as a result of the additional economic hardship and surveillance for those working in a massage parlour or body rub setting."
The researchers say this legislation is based on misleading, racist and sexist beliefs, including the idea that immigrant women are more vulnerable to being trafficked and that the commercial sex sector is inextricably linked to human sex trafficking.
Recommendations
The report also includes several key recommendations for how the situation can be improved, including the full decriminalization of sex work, capacity building and resistance, and the repeal of immigration prohibitions on sex work.
"We want the public to listen to the reality of the workers," added Elene Lam, PhD candidate at McMaster's School of Social Work and executive director of Butterfly, the Asian and Migrant Sex Workers Support Network.
"Yes, some sex workers in vulnerable situations may be exploited, but this is no different than in other industries. The difference is that in those cases, the entire industry is not criminalized when exploitation occurs."