Building a digital community of global entrepreneurs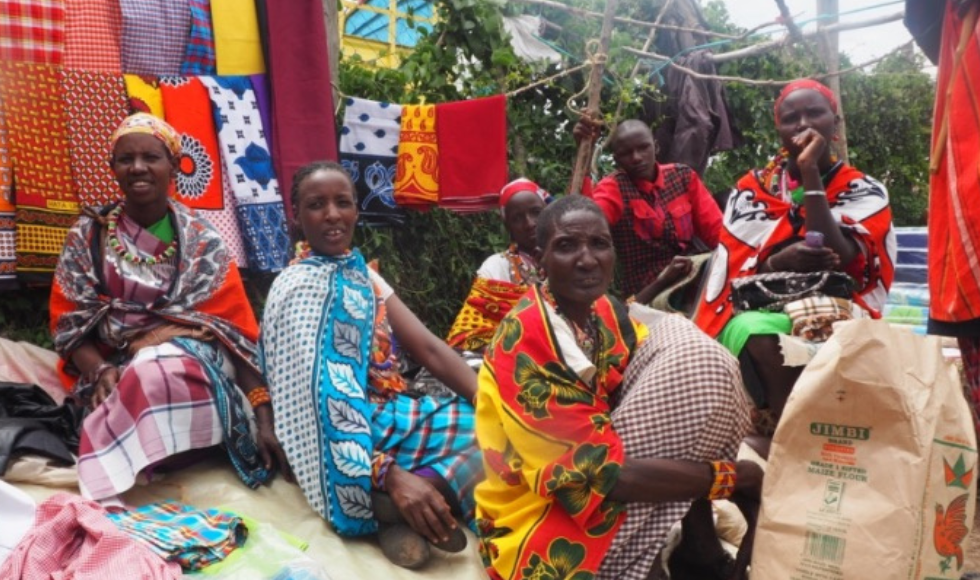 DeGroote professor Benson Honig is creating opportunities for multigenerational refugees and marginalized individuals in Kenya to become financially autonomous while forging global connections.
---
BY Izabela Shubair
March 9, 2023
From Brazilian women to aging sex workers in Kenya and other marginalized persons, Benson Honig has provided entrepreneurial training across the globe.
Now, Honig is taking a virtual incubator to Kenya to encourage new business opportunities for the region's multigenerational refugees and to promote cross-global engagement using enhanced digital techniques.
"This type of project takes us outside of our own little space of Hamilton or Canada, and it gets us looking into global problems, which makes us better citizens," says the DeGroote School of Business professor, who has been studying entrepreneurship for 20 years.
"The real goal is to do something useful with all this research we've done. I'm trying to create a world of people that have financial autonomy to pridefully say they are working to help their community and working to make a contribution."
Honig created the Reframery, a virtual incubator, in 2020 with longtime research collaborator and William Paterson University professor Ana Siqueira. Born out of the COVID-19 pandemic, the Reframery, which initially consisted of an e-learning platform and training program, first sought to help women whose careers suffered during the pandemic turn their skills to community-minded entrepreneurship.
This online community and toolkit provide peer-reviewed research and training on creativity, innovation, and entrepreneurial skills. Its digital nature makes the Reframery more cost-efficient and agile than traditional brick-and-mortar incubators.
To expand this initial research, Honig, who is also the Teresa Cascioli Chair in Entrepreneurial Leadership, will layer in two innovative elements: community currency and an online connection space.
He is joined in the venture by DeGroote School of Business colleagues Yoontae Jeon and Addisu Lashitew, Engineering (Computing and Software) researchers Jacques Carette and Jelle Hellings, and a myriad of international academics and community stakeholders.
Community currency goes digital
A way of trading locally, community currency allows money to stay in the community rather than flow out of it. These types of currencies have proven successful in promoting local growth. To digitize the currency, and to allow participants' business to flourish in an online environment, Honig's team is building community currency using blockchain technology.
"The idea is to connect people across different communities to make financial support really easy through the blockchain," says Honig. "We're going to use what's called a stablecoin — a digital currency that is pegged to a 'stable' reserve asset like the U.S. dollar, which results in a form of digital money that's better suited for day-to-day commerce and making transfers."
The community currency will allow individuals to invest small sums targeted to marginalized entrepreneurs. Honig says this builds on the idea that, in many cases, entrepreneurs want loans that preserve their dignity, avoiding handouts that downplay their entrepreneurship. It also promotes mentorship and community-to-community connections.
A portal to real networks
Honig's community currency blockchain concept feeds into the second new element of the Reframery's expansion: an online space to cultivate connections. He hopes to initiate an online portal that will provide an opportunity to network, mentor, exchange ideas, and generally build relationships between refugees and people all over the world.
The portal will facilitate interactions between investors, lenders, donors and entrepreneurs, fostering a growing network.
"The ability to connect from one side of the world to the other is a revolutionary opportunity, and I want to leverage that," says Honig. "Let's say you are a writer and you help someone in Kenya become a better writer and they're able to advance their career, that is not costing you anything other than time.
"It could also be revolutionary in establishing a new kind of giving, where people all over the world see that mentoring and supporting and getting to know a human being is really as important as, or even more important than, sending financial resources."
The Pilot and beyond
The virtual incubator with its community currency approach will be piloted in Kenya, followed by one in Poland designed for Ukrainian refugees. The aim is to encourage the growth of new business opportunities for refugees while also leading to more resilient communities.
Refugee entrepreneurs will be provided with smartphones and internet to access training, funding and the online portal. Honig is already looking at the potential of helping Non-Governmental Organizations (NGOs) replicate the model by obtaining funding to teach them to set up their own virtual Reframery-like incubators. He also hopes to start a research centre  focusing on community-oriented entrepreneurship at McMaster through which students from all faculties will be able to contribute to these types of projects.
"I'm a big fan of experiential learning, so I want to see students involved," he says. "It gives them something they can actually put on their CV and they create human-to-human connections.
"The positive feelings that two people get when they work with each other and help each other can't be measured in dollars and cents."