Blood protein implicated in depression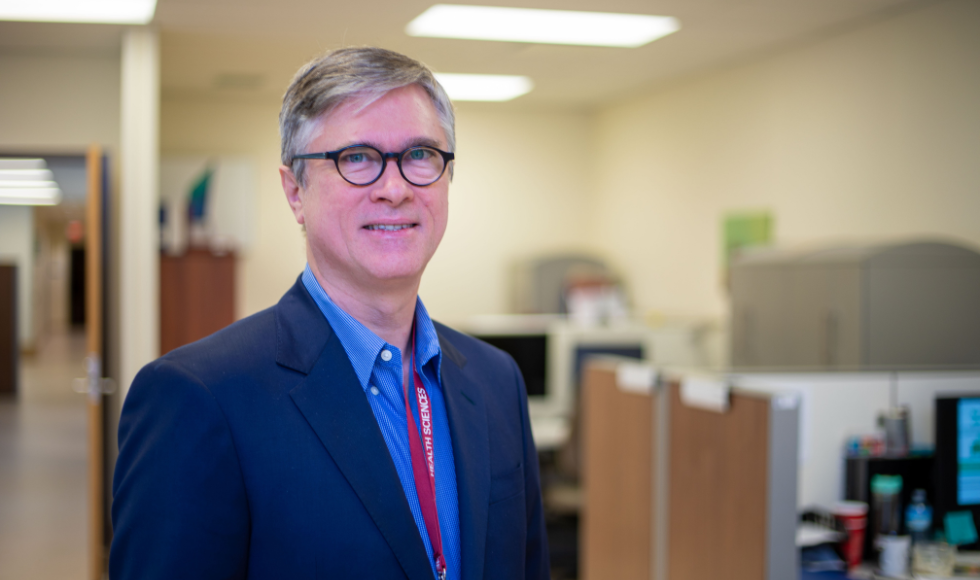 Flavio Kapczinski, a professor emeritus in the Department of Psychiatry and Behavioural Neurosciences, is the co-principal investigator of an international study that has found that low levels of a certain blood protein may be a trigger for depression.
---
BY Fram Dinshaw
April 12, 2023
An international study involving McMaster University researchers has found that low levels of a certain blood protein may be a trigger for depression.
The growth differentiation factor 11 (GDF11) protein was found to regenerate neural stem cells, improve cognitive ability and reduce depression in mouse models. Analysis of blood samples from young adults with depression also revealed reduced GDF11 levels.
The research team included members from McMaster, the Paris-based Institut Pasteur, the Centre national de la recherche scientifique and the French National Institute of Health and Medical Research. The results were published in Nature Aging.
"GDF11 could be a complementary way to treat depression, as well as losing weight and keeping a healthy diet to stimulate autophagy. The sooner you treat depression the better," said Flavio Kapczinski, co-principal investigator and professor emeritus of the Department of Psychiatry and Behavioural Neurosciences.
"We are investigating the possibility of using either GDF11 or molecules resembling it as a way to treat depression. This gives us a chance to use a rejuvenating biological agent to treat depression for the first time."
Using mouse models, researchers discovered that GDF11 activates cellular cleaning known as 'autophagy' in the brain's hippocampus, which eliminates dysfunctional or degraded cells. This makes GDF11 crucial in maintaining normal brain activity and the formation of new neurons from stem cells.
Researchers say that depression affects about 20 per cent of the population. It is associated with memory deficits and can also worsen the effects of aging in older adults.
Kapczinski said the hippocampus plays a key role in the regulation of memory and depression. Small hippocampal volumes in humans have been associated with depressive illness, other psychiatric disorders and memory loss, establishing the hippocampus as a key link in age-related, mood and memory disorders.
"Regular anti-depressants and GDF11 have the same impact in bringing hippocampus neurogenesis back to normal," said Kapczinski.
McMaster psychiatry research laboratory manager Bianca Wollenhaupt de Aguiar, and postdoctoral fellows Taiane de Azevedo Cardoso and Bianca Pfaffenseller worked with Kapczinski on the research.
"Over the years, our research has been focused on studying the biological changes associated with depression. In this study with GDF11, we have made a promising discovery, uncovering a potential antidepressant candidate and biomarker," said Wollenhaupt de Aguiar.
External support for the study was received from the French embassy in Ottawa and the Institut Pasteur.