Canadian Transfusion Trials Group receives $2.3M for innovative research network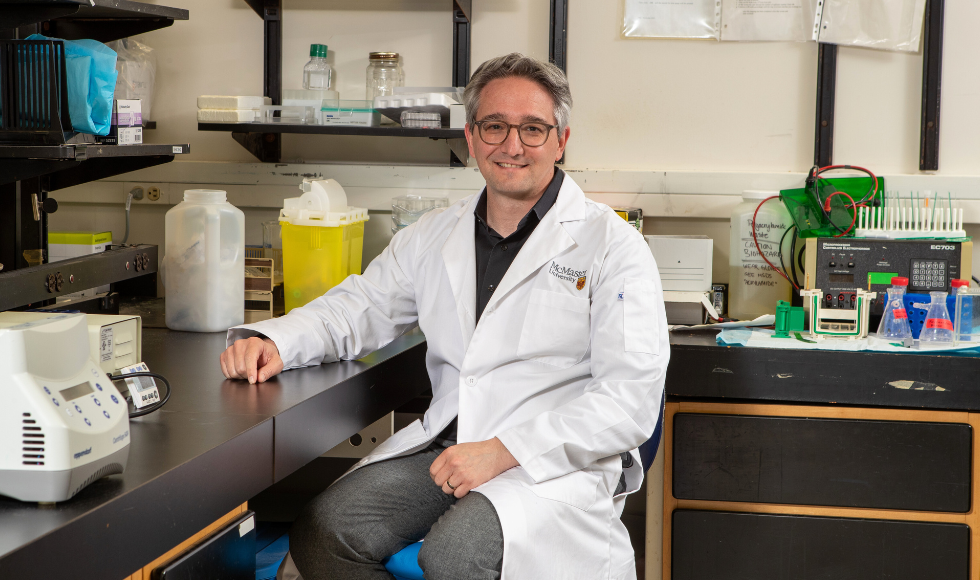 The Canadian Transfusion Trials Group, which is co-led by Donald Arnold, a professor of Medicine at McMaster University, has received $2.3 million from Canadian Blood Services.
---
July 11, 2023
A national initiative designed to promote collaboration and excellence in transfusion medicine research has received $2.3 million from Canadian Blood Services.
The Canadian Transfusion Trials Group (CTTG) is led by co-directors Donald Arnold of McMaster University and Jeannie Callum of Queen's University and University of Toronto.
The funding, disbursed over five years, will be used to support the development of a cohesive and diverse transfusion medicine research community across Canada. The pan-Canadian group of physician-investigators, transfusion scientists, students, medical trainees and research staff will address high-impact research questions in transfusion medicine.
Blood transfusion is a medical treatment that replaces blood lost through injury, surgery, or disease. Half of all Canadians will either need blood or know someone who will need blood at some point in their lives, yet less than two percent of those who are eligible actively donate blood.
"The CTTG represents a paradigm shift in transfusion medicine research," said Donald Arnold, professor of Medicine at McMaster University and co-director of the Michael G. DeGroote Centre for Transfusion Research (MCTR).
"This funding acknowledges the innovative nature of the trials group and its potential to inform best practice in transfusion medicine through a national network and multi-disciplinary partnerships."
The network of researchers will support protocol development and grant submissions, centralized data management and biostatistics, and mentorship for junior faculty. Funding will also support the creation of a multi-centre 'vein-to-vein' transfusion data platform to enable clinical trials, model demand forecasting, monitor changes in transfusion practice, and assess the impact of blood production modifications on patient outcomes.
"This recognition is a testament to the tireless efforts of our research teams and their unwavering commitment to the advancement of best transfusion practices. The research team is excited about the impact our research network will have on improving transfusion care for patients in Canada and worldwide," said Jeannie Callum, professor in the Department of Pathology and Molecular Medicine at Queen's Health Sciences, and co-lead of the University of Toronto Quality in Utilization, Education and Safety in Transfusion (UofT QUEST) research program based at Sunnybrook Research Institute.
"The funding recognizes the potential to build on the outstanding contributions of McMaster University, Queen's University and the University of Toronto's transfusion research communities to transfusion medicine in order to develop ever more impactful research partnerships and translate research to practice for the improvement of care in Canada. We are very proud to partner with these leading universities to amplify their commitment to improving the safety, efficacy and sustainability of blood transfusions for Canadians," said Isra Levy, Vice President, Medical Affairs and Innovation at Canadian Blood Services.