Clean and safe access to water for health and wellbeing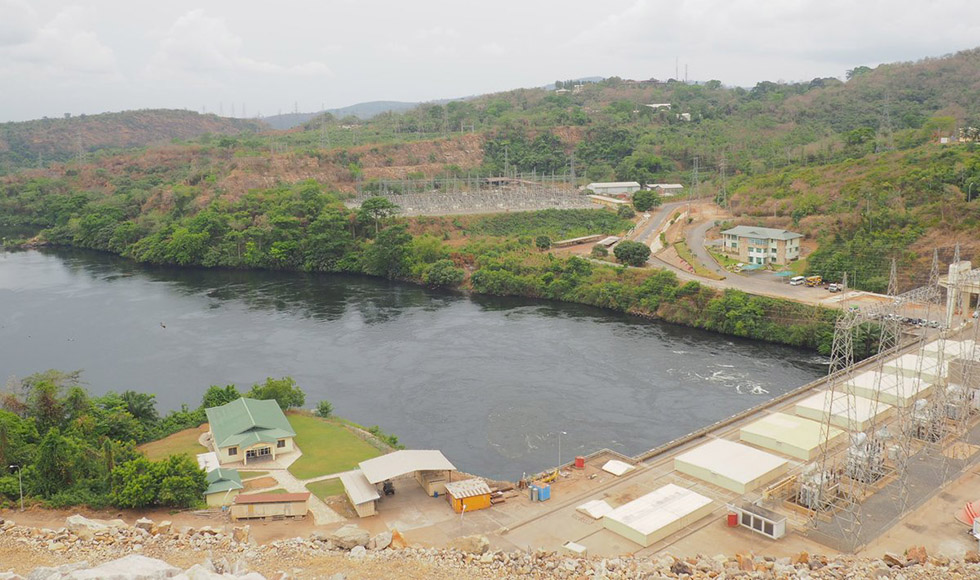 Akosombo Dam in Ghana
---
BY Sarah Janes
April 18, 2018
Groundwater. Water treatment. Water chemistry. These are a handful of the blue bound book titles that make up an entire wall in Sarah Dickson's office on campus.
Dickson is an associate professor in Civil Engineering. Her research focuses on groundwater in the context of water security from a local perspective, particularly in rural, remote, and marginalized communities.
She is also the McMaster Director of Water Without Borders (WWB), a collaborative graduate program between McMaster and the United Nations University Institute for Water Environment and Health (UNU-INWEH).
WWB brings together students from all faculties to look at major global water issues without geopolitical or disciplinary borders. Students have the opportunity to contribute pieces of research to UNU-INWEH projects.
As part of the one-year program, students spend a week in a low-middle income country (this year it was Ghana) looking at water sanitation and hygiene. They investigate potential barriers to ensuring availability and sustainable management of water and sanitation.
Dickson says the encouragement to take on a leadership role with WWB came from her students, who she also says inspire her daily.
"Two of my students were accepted to the WWB program and I liaised with the director at the time to accompany them on their field course to Kenya," says Dickson. "I learned a great deal about breaking down disciplinary barriers and silos through that field course."
Dickson wanted to be more involved and, as it happened, the director was stepping down. That was seven years ago.
"Being able to collaborate with students from other disciplines in a hands-on learning environment was a unique experience" says first-year Master of Applied Science Student Robert Rawlins.
The civil engineering student, who is finishing up in the WWB program, says a family trip to Ghana as a teenager set the wheels in motion for future humanitarian work.
"The program is a way to expand the education we receive in the classroom, with the emphasis of focusing on the people."
During the trip students conduct field-based chemical and biological water quality testing, interview key informants (government, private organizations, and NGOs), and run focus groups. It's about interdisciplinary research methods and pulling qualitative and quantitative data to report on the implementation of Sustainable Development Goal 6 (SDG6) in Ghana.
@McMasterU team visit the Akosombo Dam in Ghana as part of the #waterwithoutborders initiative. @UNUINRA @UNUINWEH pic.twitter.com/yK0jFLdA8v

— UNU-INRA (@UNUINRA) February 27, 2018
Sarah Dickson says she can draw some parallels between certain water issues in Africa and her research as it relates to water security in rural, remote and marginalized communities in Ontario.
She says it's important to pay attention to these issues because access to water plays a strong role in maintaining health and wellbeing for everyone.
Private well owners don't have the same policy protection on their water quality as those on municipal water. Dickson is finding that a lot more could be done to help private well owners improve their water stewardship in Ontario.
"There needs to be a mechanism for empowering people to understand how they can contribute to their own water security."
Graduate students interested in examining water issues through different lenses are encouraged to apply to the program – deadline is May 31, 2018.