COVID-19 boosters are more important than ever: Experts Charu Kaushic and Dawn Bowdish weigh in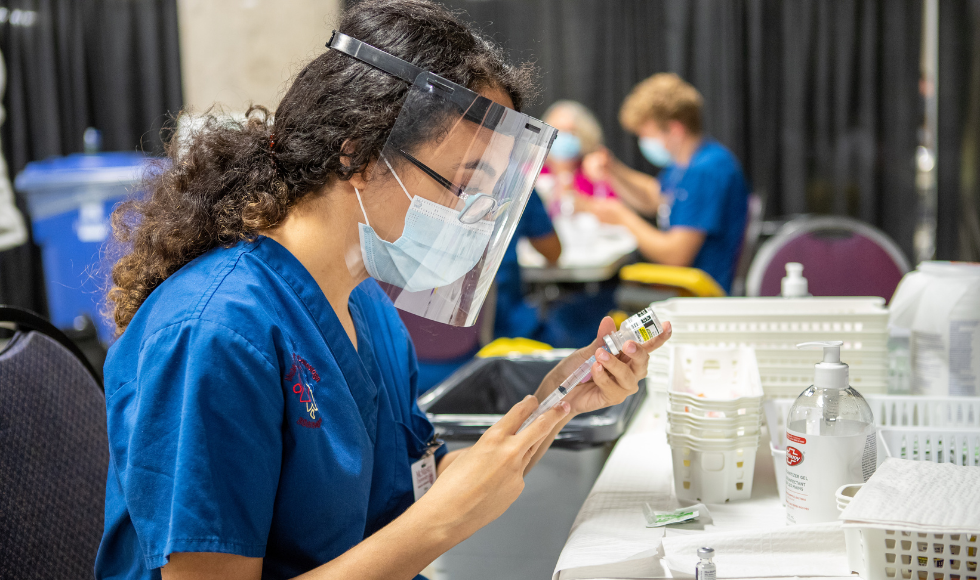 With Ontario in the sixth wave of the pandemic and infections and hospitalizations on the rise, new data challenges the idea that immunity from an earlier case of COVID-19 can prevent reinfection.
---
BY Andrea Lawson
April 8, 2022
With Ontario now in the sixth wave of COVID-19, with rising infections and hospitalizations, new data is changing the idea that reinfections are very rare and underscoring the importance of booster shots.
Immunity from previous infections wanes after a few months, so a previous infection is no guarantee you won't get COVID again, experts say.
"It would be possible if it was one virus that never changed, and the more people got it, the more immunity you got in the population," Charu Kaushic, professor of pathology and molecular medicine, explained to the Toronto Star. "But that's not how this has turned out to be."
Instead, the virus has mutated several times. A subvariant of Omicron, known as BA.2, is now the dominant strain in the province and is different enough from the original virus to evade existing immunity.
"Wherever there are lots and lots of infections and the more the virus replicates, the more likely it's going to mutate and more variants will come out," said Kaushic, who is also a member of Canada's COVID-19 Immunity Task Force.
Knowing that, the focus should be on making sure there is adequate access to vaccines globally, she said.
Here at home, the best thing people can do is get a third shot of the vaccine, regardless of whether they've had COVID before.
Uptake for third doses of COVID-19 vaccines has been low. Fewer than one-third of Ontarians 18 and older have received a third dose, and that number is even lower nationally.
The education campaign around boosters has been a "PR disaster," immunologist and professor Dawn Bowdish says.
"The messaging was that those were for sick people or old people. So many people in the general population got the message that with two they were finished," she told The Canadian Press.
"That is just not true with Omicron."
The current vaccines being offered were formulated for the first version of the virus and are not as good at providing long-term protection against the current dominant strain.
"With the other variants, we just had to have a little bit of antibodies that would bind to the exact right spot, and that would be sufficient to protect us," Bowdish said.
"But with Omicron, we need to have a lot of antibodies. We have to absolutely cover that virus with antibodies."
Because of that and the fact that antibodies fade over time, the best time to get a booster is right before a new wave of the pandemic, when you're more likely to catch the virus, Bowdish said.
"The best time to get Omicron is right after a fresh vaccination when those [antibody] levels are so, so, so high."