Creating health care jobs for Canadian newcomers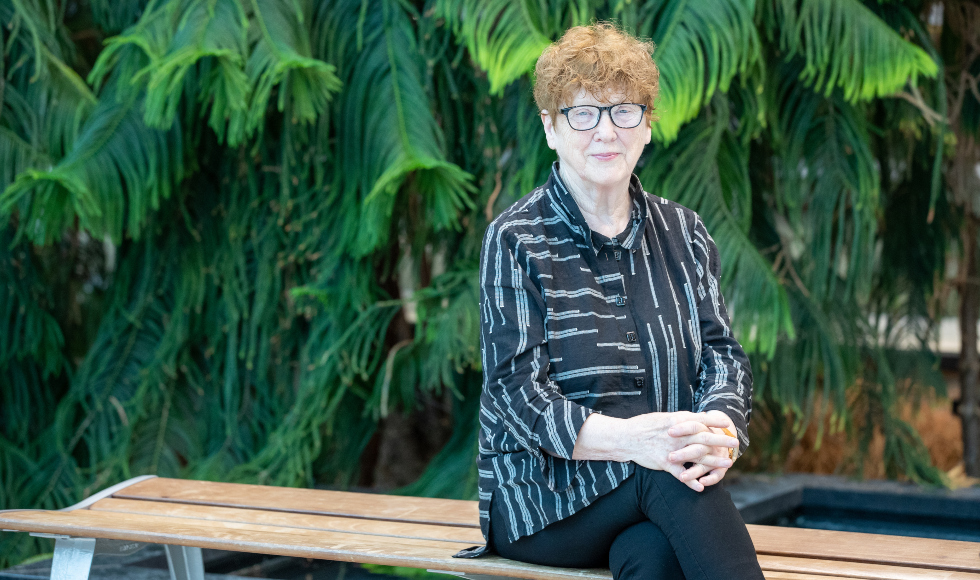 Photo by Georgia Kirkos
---
BY Ruth Adair
December 8, 2020
"Our work involves supporting Canadian newcomers' employability and helping employers remove barriers in order to create a diverse workforce." 
Andrea Baumann
Associate Vice-President, Global Health and Director, PAHO/WHO Collaborating Centre in Primary Care Nursing and Health Human Resources
The issue | 

Canadian newcomer nurses face barriers to getting hired

Registered Nurse Legent Ellison moved to Canada from Jamaica in 2016. He had a BSc in Nursing, with more than five years of RN experience in intensive care, emergency, medical/surgical nursing – but finding a job was a challenge.

Many newcomers like Ellison face barriers to entering the workforce, from lengthy credential recognition processes to challenges navigating the job market. As a result of unemployment and underemployment, newcomers struggle financially and socially, and the economy takes a hit as well.

Helping newcomers get into the job market faster is one of the Canadian government's key priorities relating to Sustainable Development Goal 8 – a goal Andrea Baumann and her research team are helping to make a reality.

Baumann, McMaster University's Associate Vice-President of Global Health and director of the PAHO/WHO Collaborating Centre in Primary Care Nursing and Health Human Resources, has led the development of an employment strategy to diversify the health workforce and accelerate employment of internationally educated nurses

Ellison is proof that the strategy is working.
---
More: Andrea Baumann's work exemplifies McMaster's commitment to advancing the United Nations' Sustainable Development Goals (SDGs).
---
The research | 

An end-to-end employment strategy

Baumann's work has involved partnering with health care employers and non-governmental organizations to match highly skilled newcomer women to available positions in health care.

The employment strategy has included an analysis of real-time job postings, community profiles, in-person meetings with senior executives and job matching.

"We're focused on removing roadblocks to help build a health care workforce that mirrors the diversity of its patients," says Baumann, a fierce advocate for reducing health inequities for immigrants and refugees across Ontario and promoting sustainable and inclusive economic growth.

The research has been funded by the Ontario government and builds upon an earlier partnership with the Ontario Hospital Association to raise awareness about the pool of talented, qualified internationally educated nurses available for hire in the province.
The impact | 

The right tools and support for employers and new hires

Results indicate that the strategy resulted in employment of more than 90% of applicants, and the team's work is influencing changes in organizational hiring practices, too. Following a webinar series targeted at health care employers, 75% of respondents said they would make changes to their current practises related to hiring and transitioning internationally educated nurses at their organization.

The webinar series, which reached more than 800 health care executives, hiring managers and HR professionals across Canada, shared strategies for hiring and integrating newcomer health professionals.

"We're giving employers the tools they need to make hiring newcomers a success," says Baumann.
Lessons learned | 

A replicable model for health care organizations to follow

One of the outcomes of Baumann's work has been the development of an employment model that can be replicated and adapted to internationally educated professional groups, from occupational therapists, lab technicians and pharmacists, to lawyers and engineers.

"Our approach has been to lead by example and share information that will be useful in advancing SDG 8 by supporting employment for newcomers and contributing to the development of a talented, skilled and diverse health workforce."

The employment model will be released this month.

Andrea Baumann's work exemplifies McMaster's commitment to advancing the United Nations' Sustainable Development Goals (SDGs). Learn more about the best ways to align research with the UN's SDGs.