Dominik Mertz answers questions about strep infections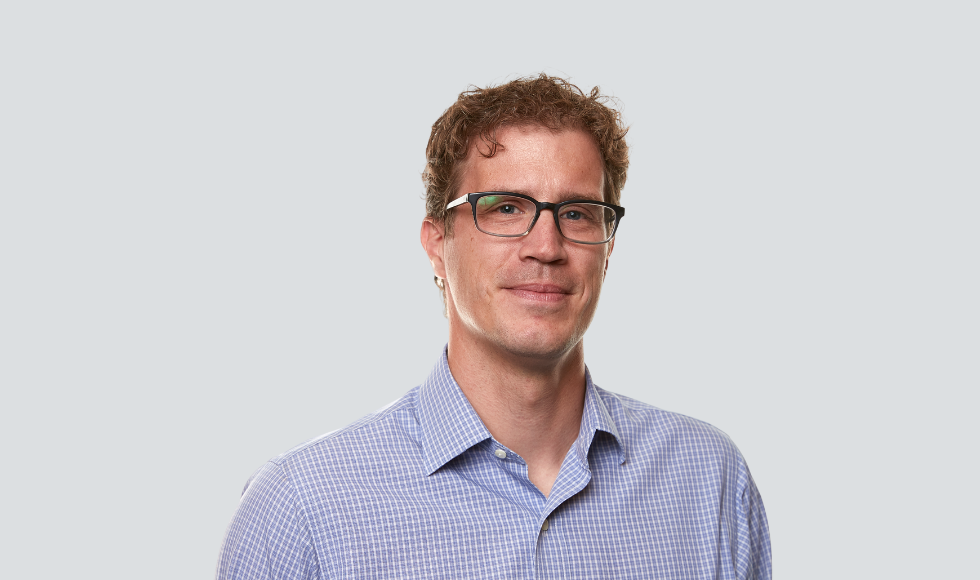 With Group A Strep infections on the rise — in numbers and severity — among children in Europe, infectious disease expert Dominik Mertz shares insights on preventing its spread here in Ontario.
---
BY Beth Gallagher, Canada's Global Nexus for Pandemics and Biological Threats
December 20, 2022
The World Health Organization (WHO) and the European Centre for Disease Control & Prevention (ECDC) have recently urged vigilance against group A Streptococcus infections, especially for children under 10 years old.
The U.K. has reported that the normally mild and common infection has killed 13 children under 18.
Infectious disease specialist Dominik Mertz, a researcher, educator and clinician in McMaster's department of medicine, shares insights here about why some countries are experiencing an increase in scarlet fever and group A Strep infections.
Mertz plays a critical role in Hamilton Health Sciences' pandemic response, providing guidance on matters related to personal protective equipment (PPE) management, vaccination, outbreak management, and patient and staff concerns.
He is affiliated with several units across McMaster, including Canada's Global Nexus for Pandemics and Biological Threats, the Michael G. DeGroote Institute for Infectious Disease Research; the department of Health Research Methods, Evidence and Impact; the department of Pathology and Molecular Medicine; and the Population Health Research Institute.
What are some of the reasons for the increase in scarlet fever and group A Strep infections in several European countries?
Group A Strep (GAS) infections are very common. The most common presentation are strep throat and skin infections. Subgroups of these bacteria, so called toxin-producing GAS, can result in scarlet fever, but also in what is called invasive GAS infection (iGAS). The latter is most likely responsible for the deaths reported from the U.K.
Early typing data suggests that the surge of cases is not related to a specific or new strain, nor an increase in antibiotic resistance of group A strep.
It's the combination of two phenomena that is thought to be the main driver of the early and steep increases in GAS cases. Firstly, the surge in respiratory viral infections is resulting in more co-infections and it is easier for Group A Strep to result in an invasive infection in a host if that person is battling a respiratory virus at the same time.
Secondly, most GAS infections occur in children, and our understanding is that the relative (and certainly not perfect) protection in adults is a consequence of repeated exposures to the pathogen. The measures put in place to mitigate the impact of the pandemic have impacted many other transmissible diseases as well — and GAS is one of these transmissible diseases.
It appears that pandemic restrictions resulted in lower rates of Group A Strep infection over more than two years. The consequence might be a larger population that is more susceptible to infection, including Scarlet Fever and more severe iGAS infections. This decrease in population immunity is supposed to make it easier for GAS to spread within the population and, as such, increase the number of infections that are severe.
Finally, another concern might be that, given delays in receiving care, we are identifying more severe presentations too late, or parents may not be seeking care for children early enough because they do not want to wait for hours and hours in an emergency department.
This is an "out-of-season" increase in group A strep. When do we usually see these infections?
Usually, the wave of scarlet fever, which is the one type of GAS infection they are actively tracking, occurs in later winter/early spring. Like other respiratory viruses that are surging, a lower level of population immunity could mean group A strep is peaking earlier this year than it would have pre-pandemic.
It's important to note that the case numbers are currently not higher than at peak of a normal seasonal wave of GAS, but there is concern that, given the early increase, that the peak will be much higher than what would have typically been seen pre-pandemic.
How concerned should Canadian parents be about the news from the U.K. and Europe? Who else is at risk for severe illness?
We have had prolonged periods of time of increased invasive group A strep infections in the region without the public being aware. This has changed now with the pandemic and there is much more interest and public awareness of infectious diseases. At this point, there is no need to be concerned, and nothing that can be done. It will be important to inform the public and raise awareness — also among physicians —if a similar increase is noticed locally. For the general public, reminders when (and when not) to seek medical care will be helpful.
How can we protect children and other vulnerable people from getting group A strep? How are these infections treated?
It's important to remember that the vast majority of kids with group A strep will have a mild infection and most are self-limiting or respond quickly to treatment. Good respiratory etiquette can reduce the risk of transmission, for example, hand hygiene and sneezing into the sleeve/arm.
Treatment in most cases is straightforward with penicillins as first-choice antibiotics, which will also reduce the risk of further transmission to siblings and friends.
Ontario hospitals are already under stress with surges of influenza and RSV. How concerned are you about the impact of a group A strep outbreak on our health-care system?
GAS infections are unlikely to strain our system to the same extent as influenza and in particular RSV are currently straining our Children's Hospital. However, we do seem to be past peak for those respiratory viruses, and we are expecting the situation to improve in the weeks to come. Compared to these respiratory infections, the number of hospital admissions due to GAS will remain small even if we were having a very major GAS wave in the next weeks or months.