Dying after a crisis: highlighting palliative care on World Humanitarian Day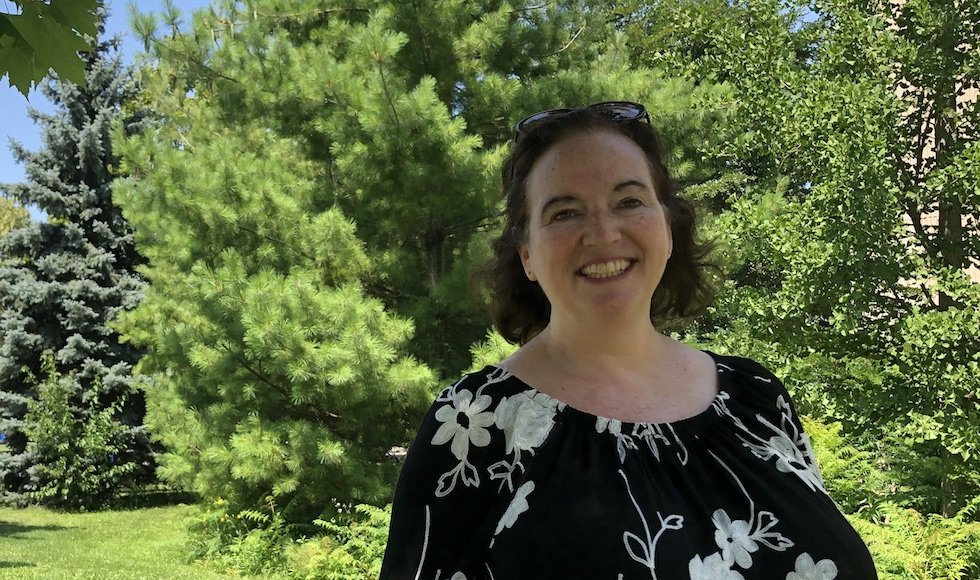 Lisa Schwartz, McMaster University's Arnold L. Johnson Chair in Health Care Ethics and professor in the MSc Global Health program, says there's a need to make space for palliative care in humanitarian crises.
---
BY Ruth Adair
August 19, 2019
August 19 is World Humanitarian Day, which aims to pay tribute to the aid workers risking their lives for humanitarian service and to rally support for people affected by crises around the world.
For Lisa Schwartz, it's also an opportunity to draw attention to an area of growing global concern: palliative care. Schwartz is McMaster University's Arnold L. Johnson Chair in Health Care Ethics and professor in the department of Department of Health Research Methods, Evidence, and Impact (HEI) and the MSc Global Health program.
"Humanitarian response is about swift, life-saving interventions – rescue rather than care – but many patients can't be saved, and we need to ensure their palliative care needs are met," says Schwartz.
"When it comes to humanitarian action, palliative care interventions have largely been neglected."
Recent research by the Humanitarian Health Ethics research (HHE) research group – a team of multidisciplinary researchers and practitioners, led by Schwartz and McGill University's Matthew Hunt, a former Mac post-doctoral fellow – revealed a need to develop guidelines and training aimed at better preparing humanitarian health care teams for palliative care needs in the field.
The project examined the experiences of humanitarian health professionals caring for patients with life limiting illness or injury in the context of crises, from forced migration to public health emergencies and natural disasters.
"Alleviation of suffering is part of a humanitarian response, but there seems to be a reluctance from aid providers to be seen as helping people as they die," explains Schwartz. "The reality is that people will die anyway – what's required is adequate symptom management and psycho-social support."
Key themes emerged from the HHE group's research, which involved interviewing humanitarian health professionals, members of affected populations, and collaborating local health care providers, and used the concept of moral experience as an analytic lens.
Some of the themes included low access to symptom relief, labyrinthine bureaucracies, pushing against systemic constraints, and conflicting views with colleagues. Notably, participants described intervening to ease the suffering of dying patients as an inherent aspect of humanitarianism and their duty as health professionals.
"There's a disconnect between values and actions it seems, along with a need to make more space for palliative approaches to care, ideally by further integrating them," says Schwartz.
Her work and research with the HHE group is focused on gaining a deeper understanding of the ethical and practical experiences and challenges facing humanitarian organizations with respect to palliative care – and taking steps to effect change. To this end, Schwartz co-authored the World Health Organization (WHO) guide to integrating palliative care and symptom relief into the response to humanitarian emergencies and crises and contributed to the Sphere Standards, both of which provide practical guidance for people and organizations wanting to integrate palliative care into humanitarian contexts.
While some NGOs have established policies to support field teams in providing care for patients who are not expected to survive, Schwartz believes more can be done to address the suffering of individuals who are dying in humanitarian settings.
Working closely with WHO knowledge users and collaborating centers, the HHE research group aims to use their research to inform education and policy evidence on providing palliation with the goal of equipping humanitarian response with a skill set for managing patients who are suffering with life threatening conditions during public health emergencies.
Passionate about raising awareness about palliative care, Schwartz and the HHE research group have been invited to present their work in the UK, India, Guinea and Rwanda, including MSF Scientific Days in London this year.
Learn more about the Humanitarian Health Ethics research (HHE) research group.