Experience learning a whole new way
"You learn just as much on the road as you do in the classroom," says anthropology and political science student Priya Moraes, who used a Student Experience Grant to travel the Camino de Santiago in Spain as part of her anthropology field work. Photo courtesy of Priya Moraes
---
BY Sonia Verma
January 9, 2019
Talk about learning by doing.
Social work student Maddie Brockbank learned how to turn her research on sexual violence prevention into a program and organized a charitable event that engaged with young men on issues of allyship and consent.
Economics student Anjum Mutakabbir learned how to find job postings, to apply and interview for a position, to navigate a professional workplace, and to shape federal policy.
Anthropology and political science student Priya Moraes learned "how to do everything, really," as she travelled solo through Spain, Israel, New Zealand, Australia and several other countries for more than a year, working and studying, always learning.
They all have one thing in common: The Office of Experiential Education in the Faculty of Social Sciences.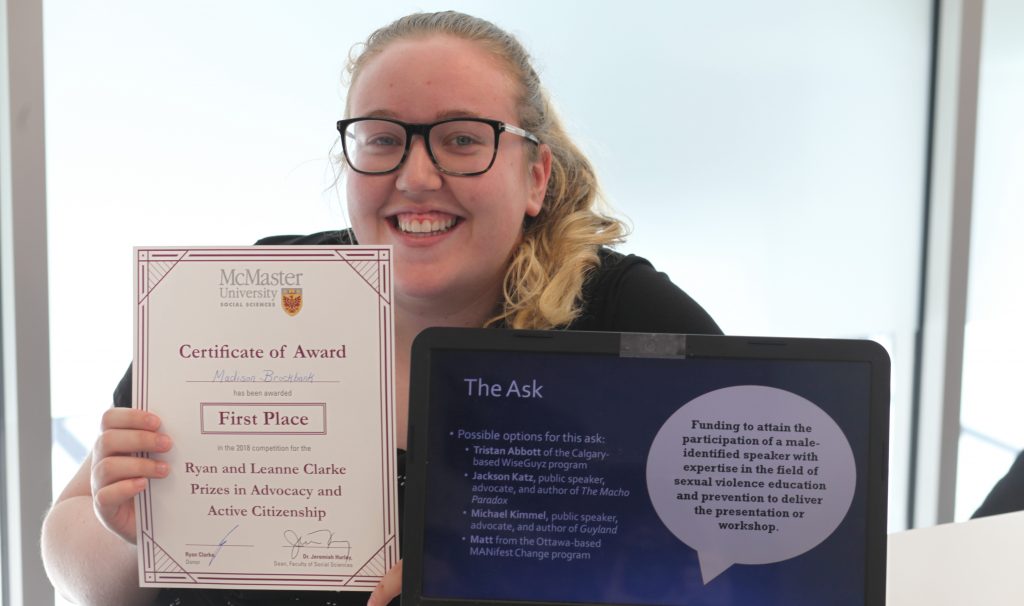 Experiential education programs are ubiquitous now in universities — "and they should be!" says senior programming and outreach manager Cristina Foley — but when it was created in 2000, she says the EE office was one of the first of its kind in the country.
The goal was deceptively simple: To give students real-world work experience linked to their academic studies, and better equip them for life after university.
The Social Sciences EE office does many things to meet that goal: It offers a tuition-free course that teaches students how to find jobs, write effective resumes and cover letters, prepare for job interviews and follow up after an interview.
That course is so popular, Foley says the office is revamping it to allow them to offer it to more students.
The office also organizes many kinds of professional placements. Students can job shadow a professional in their field of interest to see if it's a good fit, they can work on paid internships that last anywhere from 12 weeks to 16 months, or they can work on local community placements that don't pay, but count toward academic course credits. These projects are identified by community members rather than the university, Foley says.
Opening doors, lighting the way
"A lot of people in university feel lost, like they don't know what they want to do, or how to do it," says Mutakabbir, now an economist working on public policy at Fisheries and Oceans Canada in Vancouver.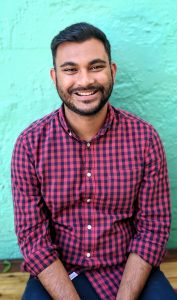 The first person in his family to graduate from university in Canada, Mutakabbir switched to economics from engineering in his second year and had no idea how to get a job related to his studies.
The EE office helped him revamp his resume and prepare for job interviews, then facilitated a placement with Canada Border Services Agency.
"I can't emphasize enough how important that placement was in my career," Mutakabbir says. "My year of experience there was the strongest thing in my resume. It got me into grad school, it got me my government job. It ignited a desire to pursue a career in government."
EE also makes students aware of bursaries and grant opportunities that could help them meet their goals.
"A lot of students don't even know how many funding opportunities we have available, or how to apply for them," says Moraes, now a fourth-year student in honours political science and anthropology. She is also working on an urban planning project with CityLAB Hamilton.
Moraes applied for a Student Experience Grant with help from EE programming and outreach manager Ruthanne Talbot.
"I used it to go to Spain and walk the Camino de Santiago as part of my anthropology field work," she says.
The Student Experience Grant trip to Spain and France was part of a year-long voyage that also included a stint as a volunteer at an Israeli monastery, two semesters studying and working in New Zealand and two months travelling around Southeast Asia.
"You learn just as much on the road as you do in the classroom," Moraes says. "You learn a lot about your own resilience and your capabilities. You can learn a lot by putting yourself in unfamiliar settings and meeting new people.
"A lot of my travel funding came from scholarships and opportunities like the ones EE found me," she says.
"There are so many opportunities when you're in university to apply for scholarships to do the things you've always wanted to do. So just go do it!"
EE also helps students secure funding for travel to academic and educational conferences.
"Every grant and conference and opportunity that EE tells me about leads me to another opportunity," says Brockbank, a fourth-year bachelor of social work student.
Through the EE office, Brockbank received the $7,500 Undergraduate Student Research Award and the $3,000 Ryan and Leanne Clarke Prize in Advocacy and Active Citizenship for her proposal to engage with young men on issues of sexual violence prevention, consent and allyship.
The project, which is at the heart of her research, included a sold-out event in the fall, with all proceeds benefiting the Sexual Assault Centre for Hamilton Area.
"EE keeps encouraging me to take my work further," Brockbank says. "There are so many opportunities to engage in community research activities that have a tangible impact on our community."
Brockbank says her work experience in the community has bolstered her academic performance, too. "I'm a stronger student now," she says. "EE gives you a different way to learn."
Foley thinks that's giving her and her team too much credit. "The students sometimes say things like that, that we are responsible for their achievements. And we tell them, 'YOU made this possible; we provided an opportunity and offered some encouragement along the way.' "
But the students maintain EE's role goes a lot further.
"It helps you have something to contribute to the conversation, wherever you go," Moraes says. "You're not just parroting what someone said, you talk about things you have done.
"It helps you stand out as an individual entering the job market. You can talk about a hands-on experience you had — it's so much more valuable than just book learning."