Expert in environmental health named new Jarislowsky Chair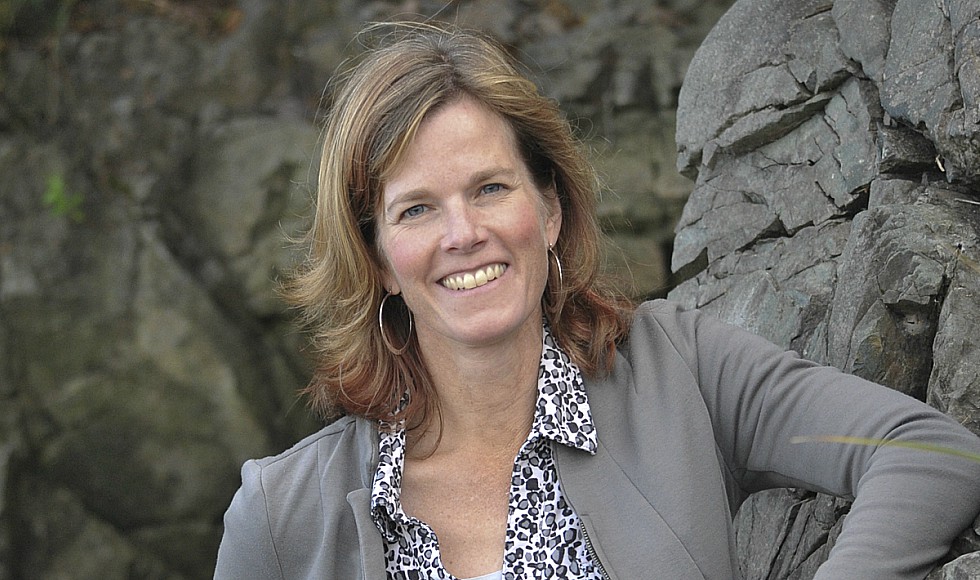 Karen Kidd, an internationally recognized expert in chemical contamination of food webs, has been named the Stephen A. Jarislowsky Chair in Environment and Health at McMaster University.
---
BY Erica Balch
August 7, 2017
Internationally recognized ecotoxicologist, Karen Kidd, has been named the Stephen A. Jarislowsky Chair in Environment and Health at McMaster University.
Kidd, who previously held a Tier 1 Canada Research Chair in Chemical Contamination of Food Webs from the University of New Brunswick, is an expert in environmental health, ecology, and environmental toxicology.
Kidd's research is focused on understanding the effects of human activities on aquatic systems and how contaminants, such as mercury, pesticides, industrial chemicals, pharmaceuticals and other pollutants, impact the health of fish in freshwater ecosystems in Canada and abroad.
"Most of my work has been focussed on the contamination and health of fish and the organisms that fish eat," says Kidd. "This move to McMaster provides me with an excellent opportunity to expand my research program and to collaborate with researchers that are focussed on human health and how human health is affected by the environment."
The Jarislowsky Chair is funded by long-time university supporter Stephen A. Jarislowsky, and is aimed at enhancing research excellence in the areas of environment, health and water within the Faculty of Science, and across all Faculties at the university.
Stephen Jarislowsky has supported this Chair at McMaster since 1996. This support has been foundational to establishing a strong network of active research in several different departments.
"Safeguarding our environment and our health from the threat of man-made contaminants is among the most pressing issues of the 21st century," says Maureen MacDonald, Dean of Science. "Karen's stellar track record of research excellence and leadership in this area, as well as her collaborative approach and passion for mentorship, provide an outstanding opportunity to enhance McMaster's research programs and to bring together colleagues from many fields of study – both at McMaster and around the globe – in shared research endeavours."
Kidd's research program is interdisciplinary in nature and draws on a number of areas including toxicology, chemistry, biochemistry and ecology.
Kidd is already collaborating with McMaster researchers Sigal Balshine and Graham Scott on a project studying wastewater discharges in Hamilton Harbour. She says she looks forward to developing projects with researchers from a range of disciplines across McMaster.
"There are several researchers in the School of Geography and Earth Sciences and the Departments of Biology and Chemistry and Chemical Biology whose expertise complements my own. I'm also really interested in meeting with UNU-INWEH (United Nations University Institute for Water, Environment and Health)," she says.  "I see a tonne of potential to bring together a number of researchers and groups at McMaster and UNU-INWEH to look more holistically at environmental health. I am thrilled to be joining the University and to be honoured with this Chair."
Throughout her career, Kidd has researched human impacts on aquatic ecosystems across Canada and internationally, studying lakes and rivers in the Maritimes, the Arctic, Scandinavia, Mexico, and Chilean Patagonia. Kidd is an editor of the journal Environmental Toxicology and Chemistry, a science director at the Canadian Rivers Institute and is the group chair of the Ecology and Evolution committee within the Discovery Grant program of the Natural Sciences and Engineering Research Council of Canada.