Exploring the future of urban life: McMaster faculties partner with Stanford on Digital Cities Program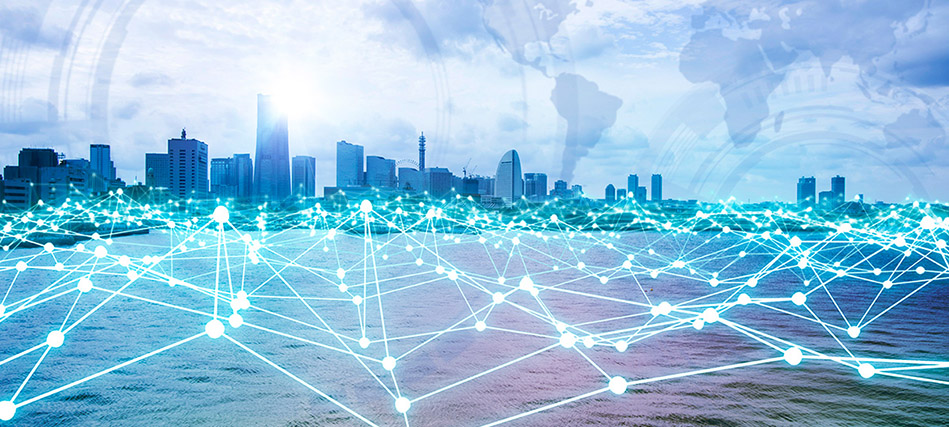 BY Andrew Baulcomb, DeGroote School of Business
October 19, 2017
The DeGroote School of Business and McMaster's Faculty of Engineering have joined forces with Stanford University, becoming the only other academic partners to enter Stanford's Digital Cities Program.
The program, which offers membership on an annual basis, is one of the first of its kind in the United States. It's poised to change the way commercial companies and municipal governments operate as the world moves toward increasingly digitized urban centres. According to Stanford, urban populations will double within the next 50 years, with 70 per cent of the world's population expected to live in urban environments.
The goal of Stanford Digital Cities, with input from McMaster, is to harness research and commercial opportunities and foster new ways of thinking about governance, sustainability, competitive advantages, and technology. The end game is to affect real change on a global scale. McMaster faculty members will be encouraged to participate in areas related to their field of research. Michael Hartmann, Executive Director of DeGroote's EMBA in Digital Transformation, will serve as point person for the program at McMaster.
"We at the DeGroote School of Business and the Faculty of Engineering have entered an important academic partnership with Stanford University. In the months ahead, we'll be striving to address some of the most important issues affecting cities worldwide," says Leonard Waverman, Dean, DeGroote School of Business. "This presents a wonderful opportunity to not only showcase the work being done by our faculty, but also to enhance the global reputation of McMaster University."
"The Digital Cities Program will bring us one step closer to tackling grand global challenges that face society," says Ishwar Puri, Dean, Faculty of Engineering. "McMaster Engineering researchers will drive real changes by contributing groundbreaking research in areas such as digital and smart systems, energy, advanced manufacturing, and infrastructure."
In addition to McMaster and Stanford, this year's consortium includes 15 corporate partners: Asia Properties, Bechtel, Booz Allen, CIBC, Cintra, Deloitte, Hamilton, Liteon, Motus Ventures, Prologis, QIC, Royal Bank of Canada, Urban Venture Labs, Wilo, and WSP. Seed funding from membership fees, and also from Stanford, will be put toward a number of research and commercial development opportunities in the months ahead.
This year's flagship research project involves a "radical visual modeling platform" developed by WSP. The platform makes it possible to view and run various "what if?" scenarios with an entire city's infrastructure, in this case Seattle, depicted in 3D. Seattle is the first fully-digitized city in America. The flagship project is open to all consortium members.
Other seed-funded projects throughout the year will focus on robotics and analytics-enabled aeroponic urban farming; new digital urban financial platforms; the cyber security of mixed urban data; advanced materials science; and predictive analysis.
As part of the Digital Cities Program, Stanford will host a monthly seminar series and the second-annual Digital Cities Summit, taking place in February, 2018. The latter will bring together corporate executives and technology experts from more than 100 global companies, who will explore digital technology and its impact on the face of urban commercial markets. That same month, students in DeGroote's EMBA will be in Palo Alto, California, for the program's second academic module.