FedDev funding and partnership to advance life science commercialization opportunities at McMaster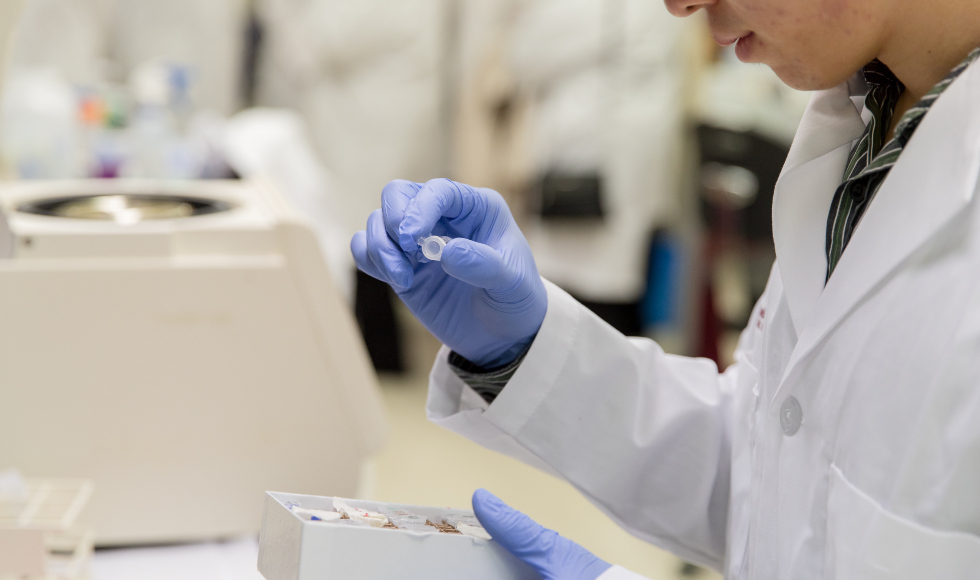 BY Rafik El Werfalli
October 29, 2020
A FedDev Ontario investment of $6.5 million, designed to broaden the province's life sciences innovation infrastructure, will help McMaster researchers commercialize their technologies and advance the region's growing life sciences sector.
The funding, announced earlier this month by the Honourable Mélanie Joly, Minister of Economic Development and Official Languages and Minister responsible for the Federal Economic Development Agency for Southern Ontario (FedDev Ontario), will support the scaling and commercialization of health science technologies throughout southern Ontario.
The investment comes through Toronto Innovation Acceleration Partners (TIAP), a leading provider of commercialization expertise, early-stage funding, and deal-brokering with industry and private investors in the health sciences domain. McMaster has partnered with TIAP to leverage their in depth experience and identify and create new opportunities for its research community.
"McMaster is excited to be included in this partnership," says Gay Yuyitung, executive director of the McMaster Industry Liaison Office (MILO).
"Working with TIAP to support the creation of high-potential health science ventures emerging from McMaster will not only advance the work of our researchers, but will have the potential to significantly impact Hamilton's growing biotech cluster."
The funding will allow TIAP to extend its support for health and life science companies throughout Ontario by creating a network of partnerships focused on therapeutics, artificial intelligence, and medical technology.
It is expected to create more than 400 highly skilled jobs, scale-up more than 30 life science companies, and support the creation of more than six anchor firms within the southern Ontario life sciences sector.
Parimal Nathwani, TIAP's President and CEO says FedDev's investment in Ontario's health science innovation community is a huge boost for the sector.
"Through this partnership, McMaster will have access to investment opportunities as well as access to TIAP's experienced team and networks of individuals, further accelerating the commercialization of promising technologies."
McMaster has developed a strong track record in the creation of successful start-ups and spinoff companies, some of which include Turnstone Biologics, Triumvira Immunologics, Fusion Pharmaceuticals, Empirica Therapeutics (now Century Therapeutics Canada), Adapsyn Bioscience Inc, and Exerkine.
Yuyitung explains that the partnership aligns with MILO's core mandate to support faculty-led, research-based startups and commercialization initiatives.
"This partnership with TIAP will bring additional resources and opportunities for our researchers and will enhance their individual and collective ability to move their research forward."
The FedDev contribution is through the Regional Innovation Ecosystem stream, designed to promote the growth, development, and creation of businesses and support the development of incubators, accelerators, high-potential start-ups, and entrepreneurs.