For people over 50, even 'mild' COVID-19 can result in mobility problems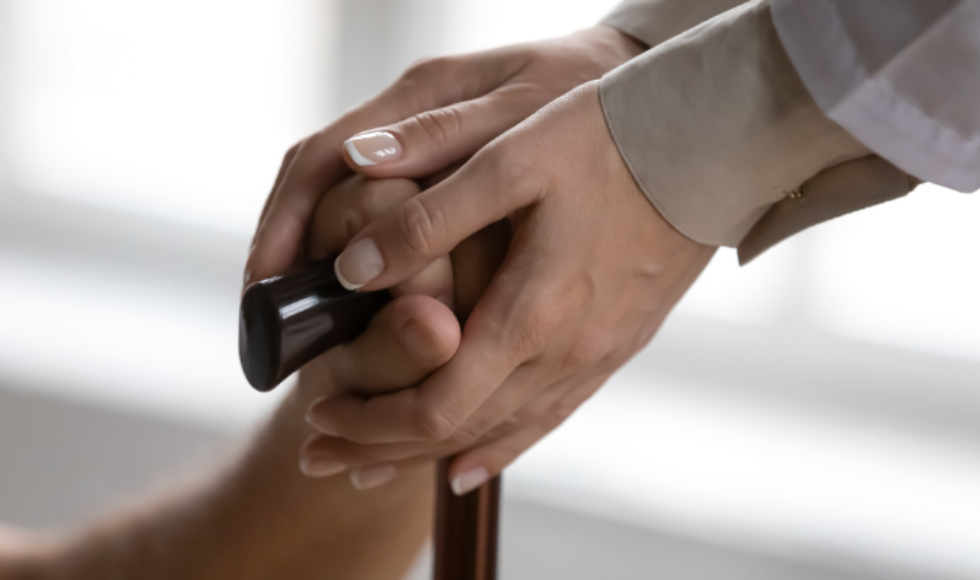 BY Laura Lawson
January 13, 2022
A McMaster University study has found that adults over age 50 who experience mild or moderate COVID-19 are at increased risk of worsening mobility and physical function, even in the absence of hospitalization for the virus.
The findings, which used data from the Canadian Longitudinal Study on Aging (CLSA), highlight the burden of COVID-19 among middle-aged and older adults who are not hospitalized, and suggest that many patients who experience even mild COVID-19 have persistent and troublesome symptoms.
The researchers looked at mobility issues including difficulty getting up from sitting in a chair, ability to walk up and down stairs without assistance and walking two to three neighbourhood blocks, as well as changes in participants' ability to move around the home, engage in housework and physical activity. The research was published Jan. 12 in the journal JAMA Network Open.
"Our results showed there was a higher risk for mobility problems in people who were older, had lower income, those with three or more chronic conditions, low physical activity and poorer nutrition," said Marla Beauchamp, Canada Research Chair in Mobility, Aging and Chronic Disease and an assistant professor in the School of Rehabilitation Science at McMaster.
"However, those factors alone did not account for the mobility problems we observed among people with COVID-19. Rehabilitation strategies need to be developed for adults who avoid hospitalization due to COVID-19 but still need support to restore their mobility and physical function."
The researchers analyzed data collected from 24,114 CLSA participants during the first wave of the pandemic in 2020. COVID-19 cases were classified as confirmed, probable or suspected due to the limitations on testing capacity during the early stages of the pandemic.
Participants with COVID-19 had nearly double the odds of worsening mobility and physical function compared to those without COVID-19, although most had mild or moderate symptoms. Of the 2,748 individuals with confirmed, probable or suspected COVID-19, 94 per cent were not hospitalized.
Individuals with confirmed or probable COVID-19 had double the odds of worsening ability to engage in household activities and participate in physical activity than those without COVID-19. Similar results were found for those with suspected COVID-19.
"To our knowledge, this study is the first of its kind to evaluate the association of confirmed, probable or suspected COVID-19 with mobility and functioning of middle-age and older adults who live in the community," said Parminder Raina, a professor in the department of health research methods, evidence and impact, lead principal investigator of the CLSA and scientific director of the McMaster Institute for Research on Aging.
"To date, much of the research around long COVID has focused on hospitalized patients."
The researchers concluded that there is a need to further understand the long-term impacts of COVID-19 and consider "the development and implementation of effective intervention and management approaches to address any persistent deficits in mobility and functioning among those living in the community."
Funding for the CLSA COVID-19 Questionnaire Study, a sub-study of the CLSA, was provided by the Juravinski Research Institute, McMaster University, the McMaster Institute for Research on Aging, the Nova Scotia COVID-19 Health Research Coalition and the Public Health Agency of Canada.
The overall CLSA research platform is funded by the Government of Canada through the Canadian Institutes of Health Research and the Canada Foundation for Innovation.