Getting to the "pointe"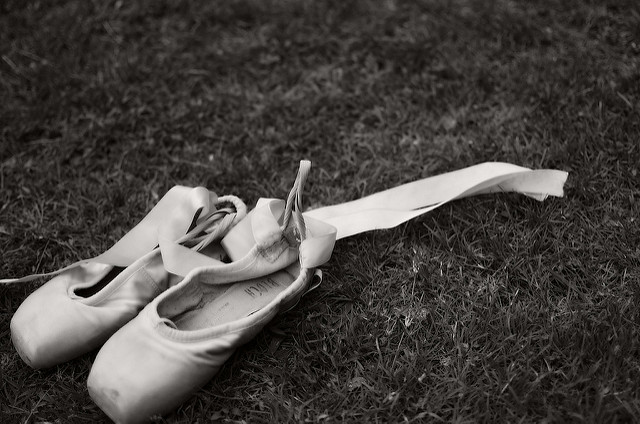 BY Ciara McCann
April 16, 2018
The case of the orange shoes
At 12 years old, Lacey Wice received her first pair of pointe shoes. There was only one problem. They were orange.
Dancing on her tiptoes had been a dream since she was three and paired a tutu and a diaper. But her dream was to have the classic pale pink shoes all of her friends had. So the scissors came out and the exploring began.
She cut straight down the back of the orange shoes. Peeling layers of satin, leather and paper, she discovered a small piece of steel in the shank where the heel sits.
"Some ballerinas have to work on the flexibility of the foot," explained Wice. "Since I have a naturally curved foot, the steel reinforced that bend in my foot. Unfortunately, I was stuck with the orange pair since they were the only ones with that steel reinforcement."
Her parents, accustomed to seeing their daughter take things apart to discover how they worked, were not surprised. They were in fact pleased the orange shoes made a lot more sense to the budding dancer.
Wice, a third year mechanical engineering and society student with a minor in biology at McMaster, continues to explore the biomechanics of ballet as a Hamilton City Ballet student.
"We will often have lessons about how a certain ballet step or style of dance came to be. There are so many streams of ballet, just like streams of engineering."
One of the 20 year-old's many aspirations is to use her engineering education to inform dancers about injury prevention.
"Many dancers don't realize they have small injuries that can lead to more serious surgeries and prosthetic replacements later in life. I want dancers to know what their bodies can physically handle. I want to tell them the maximum force their foot can take so they can avoid injury."
Ballet has helped Wice overcome challenges in her academic career. "It keeps my mind at bay if I get frustrated. It's like one of those movie scenes when you just need to dance it out."
This summer, Wice will work with mechanical engineering researchers at the Georgia Institute of Technology to develop her passions for biology and engineering.
"I want to help people in my career, whether that's through designing better prosthetics or finding a cure for HIV."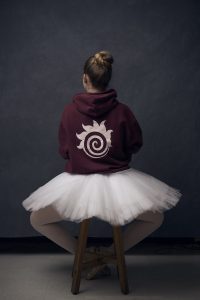 Becoming the "whole engineer"
Wice will never forget the first time she met Ishwar Puri, dean of the Faculty of Engineering at the annual May@Mac Open House, an annual event that offers an opportunity for prospective first year students to experience at day-in-the-life at the university.
"He asked me 'what do you like other than school?' and I listed off karate, musical theatre, gymnastics, competitive rock climbing and ballet. He told me, 'you just described an engineer.'"
"It took me three months to understand what he meant. I realized engineering touches everything in my life. I want to be the problem-solver. I want to be the one who provides answers to things."
In her first year at Mac, Wice added another extracurricular to her portfolio when she joined the McMaster Baja team.
"I was able to apply my mechanical engineering skills to Baja. The captains are such great mentors. I have learned so much from them. Now I can confidently change the tires on my dad's car."
Her positive mentorship experience inspired her to become a team captain. "I get to meet more faculty members and arrange meetings. I feel so involved."
In addition to mentoring her fellow teammates, she also inspires kids to have an interest in STEM. As part of SAE International's Learn Twice initiative, she travels to elementary schools with the Baja team across Hamilton to teach kids the physics behind building machines.
Finding a place in the Fireball Family
Wice has been a determined problem-solver ever since she tore apart her first pair of pointe shoes. As a McMaster Engineering student, she has realized she doesn't always have to problem-solve on her own.
"In first year I remember having difficulty trying to understand a concept. I was hoping to move past it but I needed to understand it. I went to the John Hodgins Engineering lobby and there were a lot of upper years around. I asked one student for help and he yelled out, 'anyone in Mechanical?' Three people came up to me and took the time to sit with me to figure it out."
Wice is proud to be part of McMaster Engineering's close-knit community and is always happy to show the same kindness she received in first year. "I will take time out of my day and sit down with a first year student until they understand something as well as I do."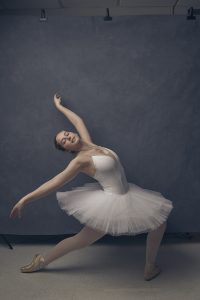 This article is part of a series of profiles celebrating the 60th  anniversary of McMaster's Faculty of Engineering. For more Big Ideas stories, go to the faculty's website.