Gita Ljubicic appointed to expert panel on future of Arctic and Northern research in Canada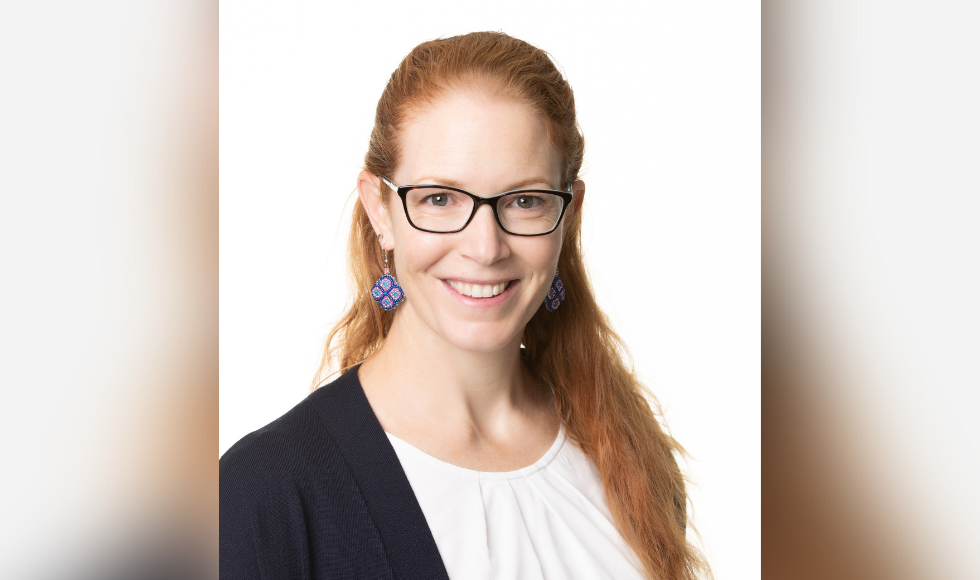 Gita Ljubicic, an associate professor with the School of Earth, Environment & Society, has been named to an expert panel tasked with identifying the key foundational elements required to create an inclusive, collaborative, effective, and world-class Arctic and Northern science system.
---
BY Jay Robb
August 22, 2022
The Council of Canadian Academies has appointed Gita Ljubicic to the Expert Panel on the Future of Arctic and Northern Research in Canada.
Ljubicic is an associate professor with the School of Earth, Environment & Society and the Canada Research Chair (Tier 2) in Community-Engaged Research for Northern Sustainability.
The panel has been tasked by the federal government and a consortium of Arctic and northern research and science organizations across Canada led by ArcticNet to answer the question "based on assessment of current knowledge and evidence, what are the key foundational elements to create an inclusive, collaborative, effective and world-class Arctic and northern science system in Canada?"
Earlier this year, Ljubicic organized a three-day virtual Weather and Society Workshop for 115 registered participants from government, Inuit and northern organizations, academia and service providers. Natalie Carter, a research associate at McMaster and Emmelie Paquette, a PhD student at Carleton University, provided administrative support while students in Ljubicic's research group helped facilitate breakout sessions and provided technical support.
We sat down with Ljubicic to discuss the importance of community-engaged research and her vision for the future of Arctic and Northern research in Canada.
What led you to dedicate your career to community-engaged research for northern sustainability?
It's imperative to work with, and learn from, the people whose homelands we work in. I want to do research that can benefit our research partners. I've heard from Inuit in different ways that research has no value to them unless it can be applied in ways that benefit their lives and communities.
How do you approach your research? What are your guiding principles?
I work with Inuit knowledge holders based on the belief that we must listen to, learn from and work together in respectful ways to ensure that Inuit knowledge and values are considered in research and decision-making that affect their homelands.
This is often discussed in the language of reconciliation, but from my first experiences camping on the tundra as an MSc student in 2001, I was drawn towards community-engaged research as an ethical imperative. For me, this means that the research process has become an important research focus in itself. I continually question how Indigenous and non-Indigenous peoples can meaningfully and respectfully work together for mutual benefit.
In all projects, I'm dedicated to a cooperative, community-driven approach to research that involves developing and fostering working relationships with Indigenous experts and organizations throughout all stages of the research process.
Who inspires you in your work with northern communities?
I draw inspiration from three groups: Inuit Elders, Inuit and northern research partners and my students.
Inuit Elders who've been so open and generous in sharing their knowledge and for their strength and perseverance in all they have been through in their lifetime in transitions from land-based to settlement life.
Inuit and northern research partners of all ages who see the value in research despite a harmful colonial legacy of extractive research and who are committed to making research work for their communities. They guide myself and my students as research partners and we work together to support the next generation of northern research leaders.
And my students who want to learn about, and practice, respectful community engagement and who contribute to reconciliation through their research.
My experience working with Inuit Elders, Inuit and northern research partners and my students inspires me every day, highlighting how research is a lifelong journey of professional and personal learning.
How does your work influence and inform the work of other researchers?
I make concerted efforts to share research experiences, approaches, methods, lessons learned and key considerations for others to learn from and use for their own purposes.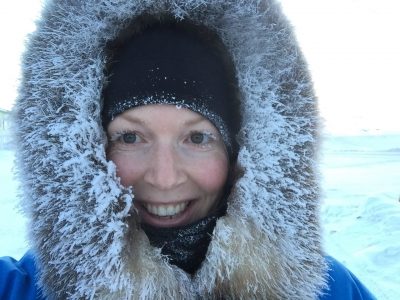 Some of the ways we share research updates and results include: publications; summary reports; trip/progress reports; conference presentations; community presentations, feasts and celebrations; posters for conferences and northern schools; radio shows; home visits; workshops; videos; photos; artistic renderings of research results and processes; news and media interviews and social media posts.
While I can't effectively assess to what extent these efforts influence or inform the work of others, it is the responsibility of everyone involved in a particular project to share what we have learned after discussion with research partners on what results and formats are appropriate for which audiences.
I hope my teaching, writing, supervising and presenting over the years have encouraged emerging and established researchers to consider what respectful and meaningful community engagement means in the geographic, cultural and disciplinary context of their own work.
What are you most looking forward to in your work with the Expert Panel on the Future of Arctic and Northern Research in Canada?
I'm looking forward to working with this amazing team to develop a vision and goals for research that enhances self-determination and well-being of Arctic and northern communities. For research to be transformative, it must respond to community priorities, be led by Indigenous and Northern peoples and contribute to positive change.