'Inuit are doing science every day'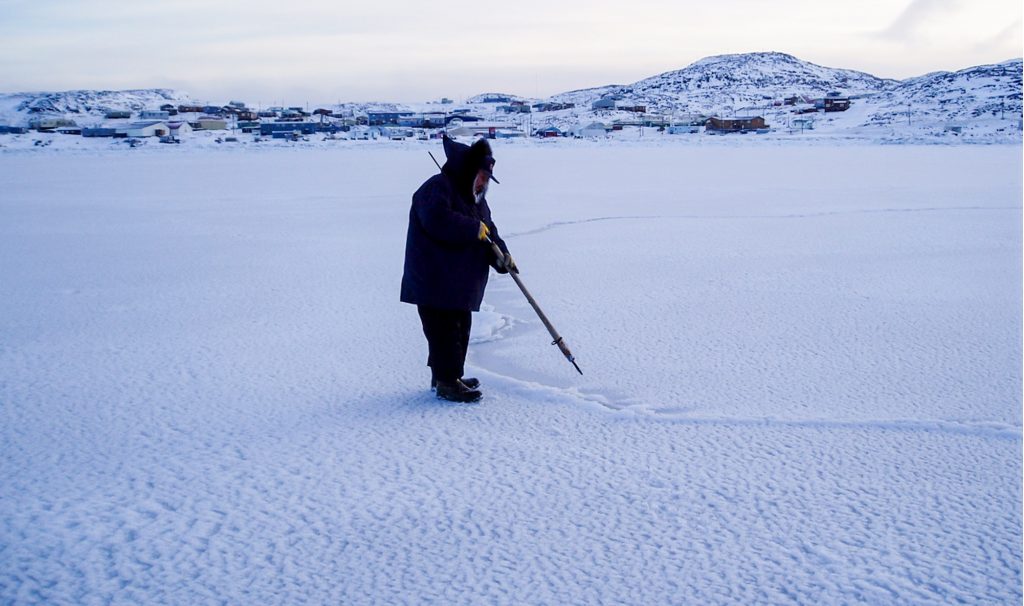 StraightUpNorth is an interdisciplinary research team that works closely with Northern communities to address complex sustainability issues for the benefit of the people, land and water. (Photo by Gita Ljubicic, StraightUpNorth)
---
BY Sonia Verma
December 3, 2020
Growing up in Ottawa, Gita Ljubicic wasn't a fan of the cold. She didn't even much like the outdoors. She laughs when she says that now, because she has spent a large part of the past 19 years in communities in northern Canada – including travelling and camping – to learn about plants, sea ice, caribou, and environmental change from Inuit Elders and hunters.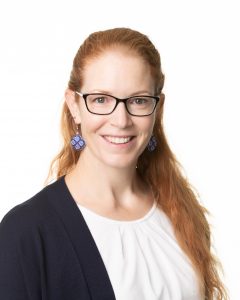 Ljubicic, an associate professor in the School of Earth, Environment and Society, is the leader of StraightUpNorth (SUN), an interdisciplinary research team that works closely with Indigenous communities in northern Canada to address complex socio-ecological issues. SUN team members are dedicated to respecting and learning from Indigenous knowledge alongside science to address community-identified priorities.
In fact, Ljubicic's research often includes community members and organizations as co-authors and contributors, and the SUN team works closely with them every step of the way.
"Community researchers are a vital part of our team," Ljubicic says. "We learn from each other."
---
More: Gita Ljubicic's work exemplifies McMaster's commitment to advancing the United Nations' Sustainable Development Goals (SDGs).
---
What it is
StraightUpNorth is a growing team of researchers who work with communities across Inuit Nunangat (Inuit homelands, including Nunavut, Nunavik in northern Québec, Nunatsiavut in northern Labrador, and the Inuvialuit Settlement Region in northern Northwest Territories.)
Two consistent research topics for the SUN team are changing weather and ice conditions.
"We're learning from Inuit communities about what weather, ice, and water conditions are dangerous, what's good for travel or what's worrying them," Ljubicic says.
"We want to improve the ways in which people get information to help keep them safe."
Another key goal is to learn from Indigenous knowledge holders, and to share their insights according to community guidance, to improve policy-making and decision-making that affect these communities every day.
"Inuit who are travelling, hunting, and harvesting around their communities are doing science every day."
"We're trying to help convey what they're doing."
SUN team research aims to have both academic and societal impacts, and Ljubicic also wants to equip a new generation of aspiring northern researchers with a foundation of robust information and resources.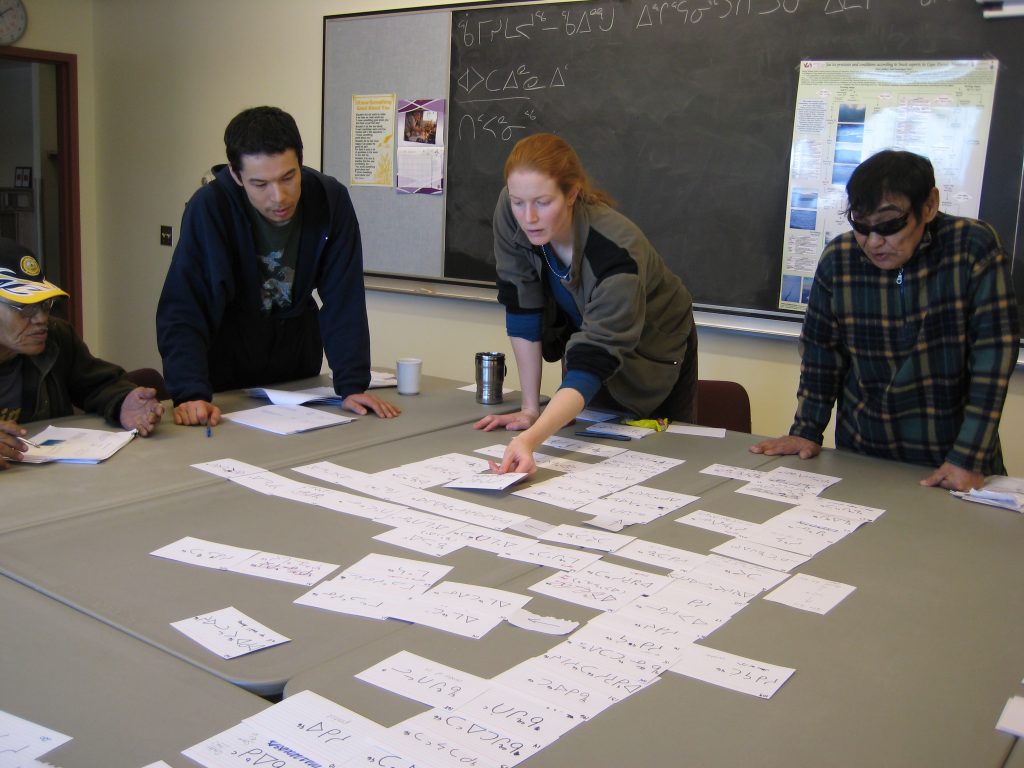 How it works
SUN team researchers focus on priorities identified by the Inuit communities they work with. They draw on a range of qualitative and Indigenous research methods to document and share Inuit knowledge in ways that are accessible to a broader audience.
The SUN website has a toolkit for researchers that emphasizes the need for respect, listening and learning, and the importance of tailoring the direction of research to suit community priorities.
So when community members in Gjoa Haven identified a lack of caribou research on King William Island, despite the continued importance of caribou in their diet and way of life, Ljubicic's team began working with Elder Simon Okpakok to develop a project to understand the connections between caribou and community-well being.
"The caribou are highly relevant to the community, yet there's very little research in the region," Ljubicic says. Even though Elders described caribou moving on and off the island seasonally, with some staying on the island all year round, King William Island shows as blank on most caribou range maps, she says.
"So community needs and experiences are not well reflected in wildlife decision-making in the region."
In Gjoa Haven, as in other communities, her team shares their findings first with community contributors and supporting organizations, and then more broadly with academic, government, and Inuit organizations.
Sea ice research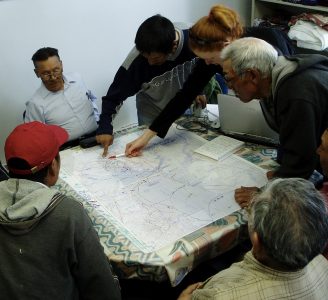 Ljubicic's long-term work on sea ice research is shaped by the same commitment to community priorities.
"Sea ice is very important for community members to travel and access areas for hunting, fishing, visiting, even just getting out of town," she says.
Through various partnerships in the Qikiqtani (Baffin) region of Nunavut, she has been involved in documenting Inuktitut sea ice terminology and Inuit knowledge of sea ice hazards, as well as mapping important ice features and changes.
This work is now contributing to community-driven sea ice monitoring initiatives, like SmartICE  and SIKU, that combine environmental monitoring and social media technologies with Inuit knowledge and observations to map and share travel routes, tag dangerous ice conditions, and share photos and stories of hunting and travel.
Why it matters
In Nunavut, it's mandated that Inuit and scientific knowledge be considered equally when making policy or decisions. But there isn't always the time, the resources or the will to include Inuit perspectives in broader decision making, Ljubicic says.
"Community members in Gjoa Haven were saying they want to be taken more seriously in decision making and want to document their knowledge — it has always been there, we're just making it more accessible to a broader audience."
This is also why Nunavut communities are developing their own environmental monitoring initiatives, to ensure that important observations and hazards are shared in their community to help people stay safe.
Ljubicic and SUN team research associate Natalie Carter are working on a paper, led by two experienced hunters in Pond Inlet, Nunavut, who developed their own way of assessing online weather and ice forecasting products to be more relevant for local use.
"They use and assess the online products, translating them into Inuktitut and sharing relevant weather and ice information over the radio, or to anyone who asks. On their own time, they have essentially created a tailored community forecasting service," she says.
The goal for these hunters in writing a paper about their work is that they can share what they do with an academic and government audience, so others can learn from their work, too.
The role StraightUpNorth plays
The communities that SUN team members work with are the experts in understanding the dynamics and meaning of their homelands. Where community members or organizations are interested in research partnerships to address local priorities, Ljubicic's team offers access to new funding sources, a range of collaborative research methods, training opportunities, and connections to broader audiences.
"Everyone knows and respects the Elders and knowledge holders in the community. That's not going to change," she says.
"But when they're trying to communicate their knowledge to incoming researchers, or to wildlife managers who are making quotas, or to scientists surveying lands or waters in ways the community doesn't agree with, partners like us can help translate or facilitate dialogue, and share Inuit insights in different ways."
Gita Ljubicic's work exemplifies McMaster's commitment to advancing the United Nations' Sustainable Development Goals (SDGs). Learn more about the best ways to align research with the UN's SDGs.