Global Health students tackle UN goals at international symposium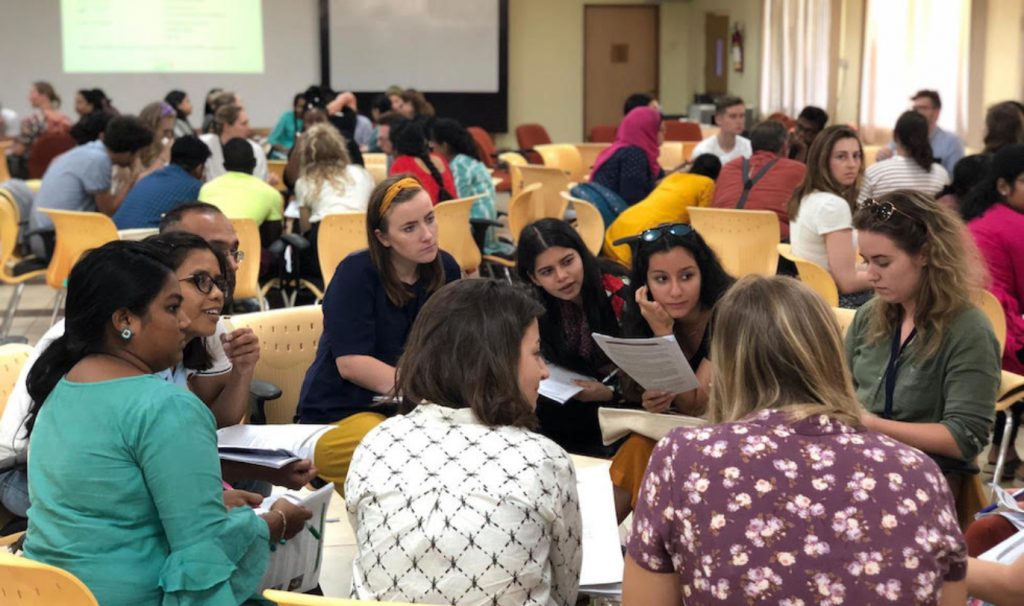 BY Ruth Adair
April 29, 2019
McMaster's second-place position in the Times Higher Education (THE) Impact ranking highlights the university's significant global impact and deep commitment to the Sustainable Development Goals (SDGs) adopted by the United Nations.
This week, Master of Science in Global Health students are acting on those goals at an international symposium in India that offers deep dives into pressing global issues including mental health, environmental health, one health, reproductive and child health, and infectious disease surveillance.
Hosted at the Manipal Academy of Higher Education (MAHE), the Bridging Different Worlds symposium is the culmination of the MSc Global Health program, bringing together more than 300 students and faculty from McMaster's partner universities in the Netherlands, India, Colombia, Sudan, and Thailand.
"The experience reinforces the idea that that tackling global problems and promoting health and well-being for all requires global collaboration," says Andrea Baumann, Associate Vice-President, Global Health.
The symposium in Manipal is uniquely designed to mirror the complex global work environments students will face in their future careers, while providing an opportunity to meet face to face with the peers they have been working with in virtual teams using digital learning spaces.
Students spend an intense two weeks working in teams, presenting their thesis research and scholarly paper abstracts, receiving critical feedback from peers and global health experts, and gaining hands-on experience in primary health care facilities, government agencies, and other stakeholder settings.
"To meet sustainable development goals, such as ensuring healthy lives and improving well-being, we need to equip our students with the skills and tools required to turn those goals into reality when they're working in the global health field," Baumann explains.
"They need to be able think critically on their feet, to overcome cultural and communication barriers, and act together to advance human and societal health and well-being – and the symposium is one way we're preparing them for what's next."