Goodbye Apu — here's what you meant to us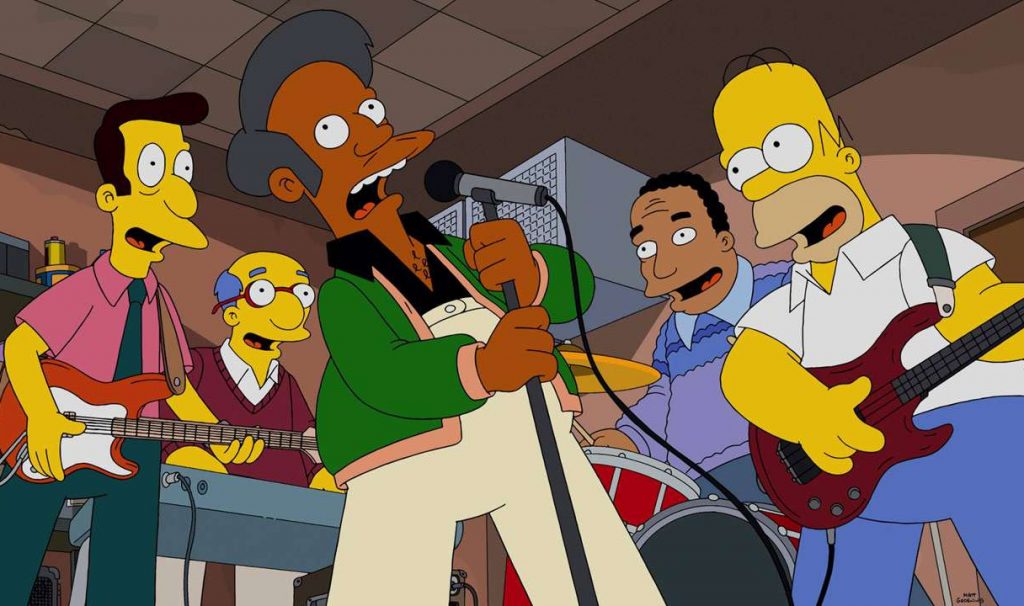 BY Faiza Hirji
November 5, 2018
The Simpsons' Apu may be dead, but stereotyping of South Asians most certainly is not. In fact, from the debates that preceded the conflicting report of his demise, we can conclude a few things about Hollywood.
One, Hollywood doesn't know how to address criticism of its racism; two, Hollywood doesn't know how to recognize racism even when it consciously perpetuates it; and three, as audiences, we sometimes perpetuate the cycle of racist portrayals because our options seem so limited.
Even if Apu, the Indian-American convenience store owner who speaks with an exaggerated accent, is leaving, his exit would only signal the end of a character, not the end of what Apu and other South Asian characters on television have signified.
YouTube producer Adi Shankar first announced the end of Apu last week as reported on IndieWire. Shankar was running a script contest to help pivot Apu's character for a YouTube parody. But as he was about to announce his winner, he said he found out The Simpsons is letting Apu slowly fade away. Simpsons executive producer Al Jean refuted the claim.
From the moment Hari Kondabolu released The Problem With Apu, a 2017 documentary on Apu, The Simpsons' creator Matt Groening and Apu's white portrayer, Hank Azaria, have found themselves under fire for what media scholar Shilpa S. Davé has called "the performance of brownface" and the stereotypical aspects of Apu's character.
Getting rid of Apu may well be the handiest way to end the criticism. After all, while Apu is a cartoon character, South Asian characters, like other minority characters, have frequently been disposed of on television. This is all the easier when they portray sidekicks, comic relief or criminals.
Nerd, terrorist, sidekick: As good as the roles get?
The well-known actor Kal Penn admitted to some apprehension when he accepted a role on 24, where he was a member of a seemingly successful and integrated American family. Of course, this being Hollywood, the family was really a front for a terrorist sleeper cell (spoiler alert: most of the brown people die).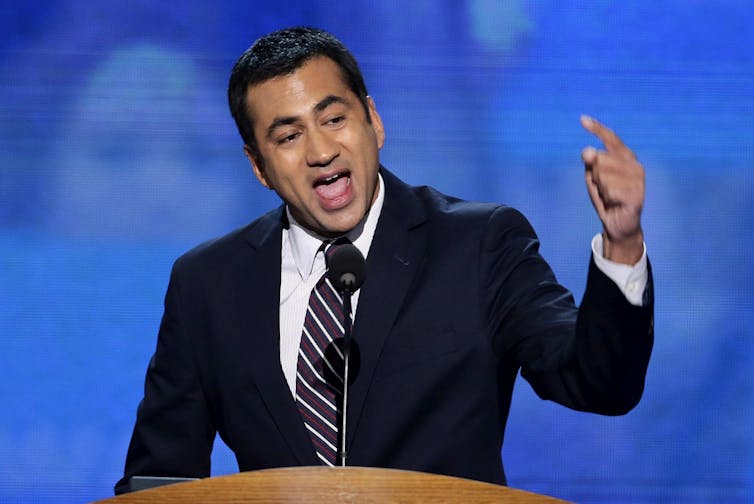 Abhi Sinha briefly played app developer Ravi Shapur and soap star Eileen Davidson's love interest on The Young and the Restless, only to disappear from the screen without explanation, either for fans or for the actor himself.
However, at least Sinha's character had some depth and was allowed the possibility of romance. Actor Utkarsh Ambudkar notes that typical Indian male roles involve being both nerdy and emasculated, although he says that as South Asian artists gain prominence, they are lobbying for change.
Isn't everyone in 'The Simpsons' a stereotype anyway?
Apu, created by a white writer and voiced by a white actor, occupies a stereotypical role as convenience store owner, with reference to his arranged marriage and eight kids. Kondabolu's documentary includes a clip where Azaria notes that he was asked to play up the Indian accent for laughs.
Despite the evocation of blackface and minstrel shows, Groening denies that the intention was racist. The overall defence from writers on the show, and from fans, has been consistent only in its weakness, with claims that everything on The Simpsons is a stereotype. Most recently, that defence has edged towards the discourse of neoconservatives.
In an episode earlier this year, The Simpsons responded to the controversy by having the character of Lisa — generally seen as the smartest, most liberal and most empathetic on the show — decry political correctness.
Many audience members, including those with South Asian heritage, decry political correctness as well. More than 10 years ago, I conducted a study of young Canadians of South Asian descent, curious to know what value they saw in Bollywood films, which circulated widely in the diaspora and contained many offensive tropes, including portrayals of Muslim terrorists, drunken Punjabis and promiscuous Christians.
Some of the interviewees recognized these issues but noted that they had grown up in a Canada, where the media mainly showed whiteness, affecting their identity, sense of self and belonging. Even if Bollywood was problematic, it was still a platform for characters who looked like them.
Media teaches us about the world
This is a familiar experience for television viewers, I would venture to guess, and now some Apu fans who are of South Asian descent are rolling their eyes, dismissing the claims of racism. And yes, of course, there are more significant issues involving racism in North America than pondering whether or not Apu is a racist caricature. However, as so many have argued, representation does matter.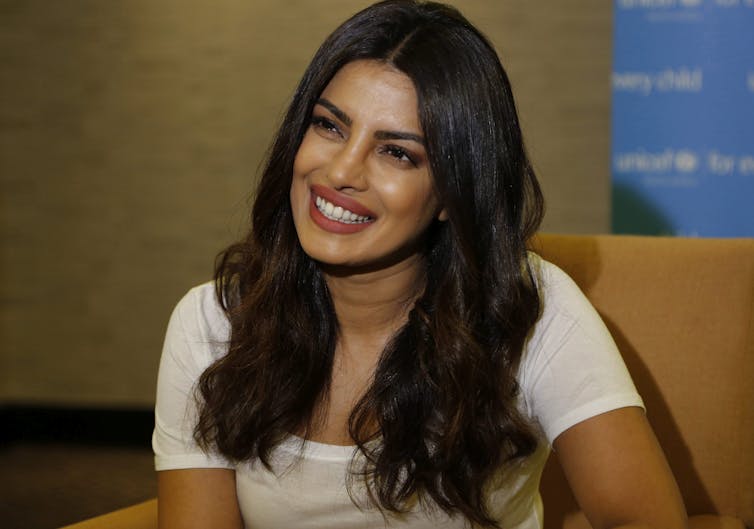 For many of us, mass media are the way in which we learn about the world around us. If you don't know many people of South Asian descent, or you don't know them very well, you may come to think that the Apus and the Rajesh Koothrappalis offer great insight into what it means to be South Asian.
Luckily, with the success of actors like Priyanka Chopra, Mindy Kaling and Hasan Minhaj, the picture is becoming more diverse.
This push for change doesn't invalidate the criticism around Apu, nor does it erase the effect his existence has had on some members of the audience. It is wholly insufficient to say that The Simpsons offered up a brown stereotype because its stock in trade is stereotypes.
A stereotype built upon someone's ethnicity is racist, and therefore, when Azaria says, "they've done a really good job of being, shall we say, uniformly offensive without being outright hurtful," one might want to ask if a white actor performing brownface is in a position to determine who is being hurt by this not-so-uniform offensiveness.
Whether Apu lives or dies, stays or goes, I would suggest that his legacy has been exposing the extent to which racism lives in Hollywood, and that's no laughing matter.

Faiza Hirji, Associate Professor Department of Communication Studies and Multimedia, McMaster University
This article is republished from The Conversation under a Creative Commons license. Read the original article.