Graduate students, faculty earn McMaster top-tier research ranking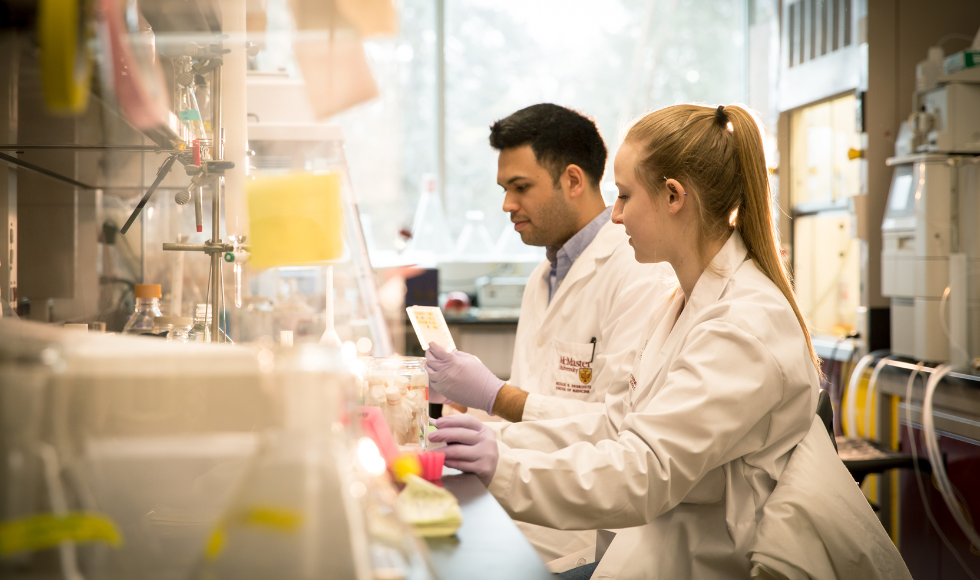 BY Daniella Fiorentino, Office of the VP (Research)
January 18, 2023
McMaster University continues to rank among Canada's top research universities in the annual ranking published by Research Infosource.
According to the 2022 rankings released today, McMaster placed second in both graduate student research intensity — averaging $74,200 per graduate student – and faculty research intensity, averaging $419,000 per faculty member.
With a total sponsored research income of $374.6 million — a 6 per-cent increase from last year — McMaster maintains its third-place position for Research University of the Year among medical/doctoral schools, determined by research income and intensity, as well as the number, intensity and impact of publications in leading journals.
The rankings illustrate the exceptional dedication, talent and impact of McMaster's research community, says President David Farrar.
"In every discipline, McMaster's researchers and graduate students continue to make discoveries that have meaningfully impacts on Canadians and communities around the world," Farrar says.
"Their contributions have positioned McMaster as a national and global leader in research and innovation and drive the advancement of knowledge, the economy and the health and well-being of all."
McMaster placed third in the corporate research income category – garnering nearly $78.5 million in investments from the private sector, which accounts for more than 20 per cent of the university's total research income.
The ranking demonstrates the trust that McMaster's industry partners continue to place in the university's research community, notes Karen Mossman, vice-president, research.
"McMaster is a trusted and reliable research partner, and it's thanks to our incredible researchers who have proven the impact and significance of their work, and who continue to attract investment from government, industry and not-for-profit organizations in support of their ground-breaking research."
Research Infosource figures are based on 2021 financial data obtained from Statistics Canada.