Ontario municipalities not ready for climate migration boom: study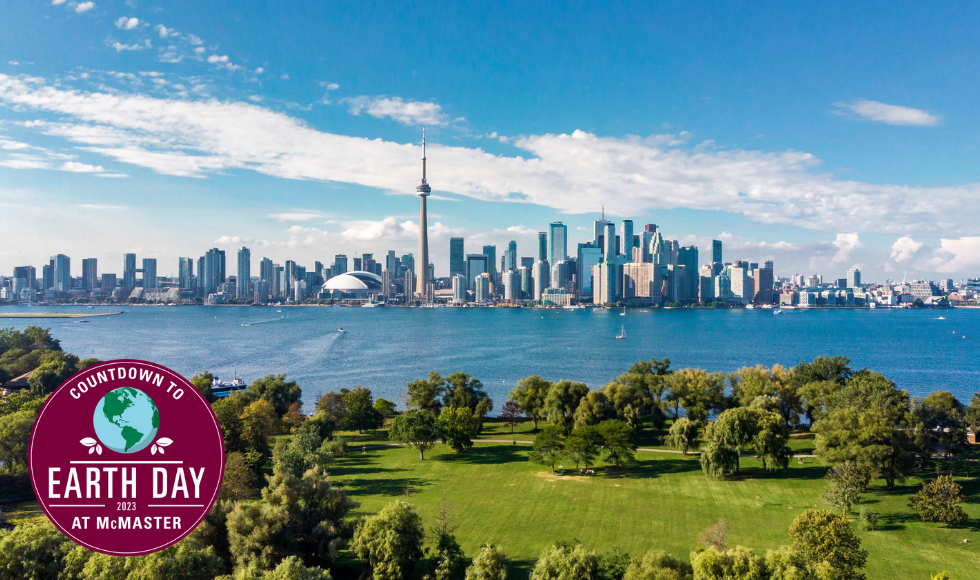 A McMaster study says Ontario is ill-prepared for the Great Lakes region to become a migration magnet as climate change intensifies
---
BY Matt Innes-Leroux
April 14, 2023
The Great Lakes region is projected to become an international migration magnet as climate change intensifies, but a new study says Ontario municipalities are ill-prepared for a population boom.
The UN Intergovernmental Panel on Climate Change projects 143 million people will be forced to migrate due to rising oceans, drought, searing temperatures and related natural disasters over the next 30 years. Ontario is seen as a good destination for migrants due to the abundant freshwater supply and the climate regulating effects of the Great Lakes.
The study, which was published in the International Journal of Climate Change Strategies and Management, examined environmental data from Ontario municipalities. Researchers found an association between higher immigrant populations and the need for more municipal spending on environmental protection.
"People should be able to migrate to where there's freshwater, and Canadians need to be ready to welcome people in from places that are under tremendous stress," says Gail Krantzberg, co-author of the study and professor in the Booth School of Engineering Practice and Technology at McMaster. "If we start talking about this projected population boom we can plan measures to mitigate environmental impacts as we enable people to come to the Great Lakes region."
According to Immigration, Refugees and Citizenship Canada, 198,085 new permanent residents moved to Ontario in 2021. That's about half of Canada's total immigration from that year. Krantzberg points to wastewater-treatment issues, Ontario's housing shortage, and provincial legislation to open the Greenbelt as signs the province is not ready for the projected climate migration.
"We must figure out where to put people without building on the Greenbelt or other greenfields," says Krantzberg. "We need to find where the opportunities are to put people, where not to put people, and ensure we consult Indigenous leaders about sensitive lands which we need to protect and not build on."
"Municipalities are not planning for the future 20, 30, or 40 years from now," says Krantzberg. "Cities are barely just starting to talk about having climate-change strategies, let alone climate-change strategies that anticipate an influx of people moving from parts of the world that are no longer habitable."
Krantzberg is an internationally recognized expert on the health of the Great Lakes and says the challenges posed by climate migration go beyond Ontario's borders and will require cooperation from multiple governments.
"There needs to be collaboration between Ontario, Quebec and the eight Great Lakes states, along with municipalities, the federal governments, and Indigenous leaders. This is not something one province or state can solve."
---
Countdown to Earth Day: More on how McMaster community members are tackling complex sustainability challenges
---
According to the U.S. National Oceanic and Atmospheric Administration, the Great Lakes saw record lows in surface ice coverage last winter and could see water temperatures rise by over 3 degrees Celsius by 2050. Krantzberg warns the warming waters could have devastating environmental and economic consequences for the region.
"The warming lakes make it more suitable for invasive species to colonize and displace native species," says Krantzberg. "We're not just talking about biodiversity, which is a challenge, but we're also talking about the economic impacts. Fish that are important for commerce could be displaced; algae blooms could make our drinking water toxic."
"A lot of the science and management actions that we put in place over the last 50 years were under a different climate. The changing climate exacerbates all the other stressors that we are putting on the lakes."
Last month during U.S. President Joe Biden's visit to Ottawa, the Canadian government announced $420 million in new funding over 10 years to clean up and restore the lakes. In recent years, the U.S. government has also committed $300 million per year to Great Lakes protection and restoration.
"Provinces and states know that we never had the funding that we need to bring Great Lakes back to health at a pace where we'd like to, but the level of cooperation is really impressive," says Krantzberg. "It's not one country blaming the other country. Both nations are putting their best minds together trying to solve problems collectively. That's really encouraging."
"These are jewels that we can see from outer space. Let's be optimistic that we can keep them that way."