Health program co-designed with older adults receives $1M for research study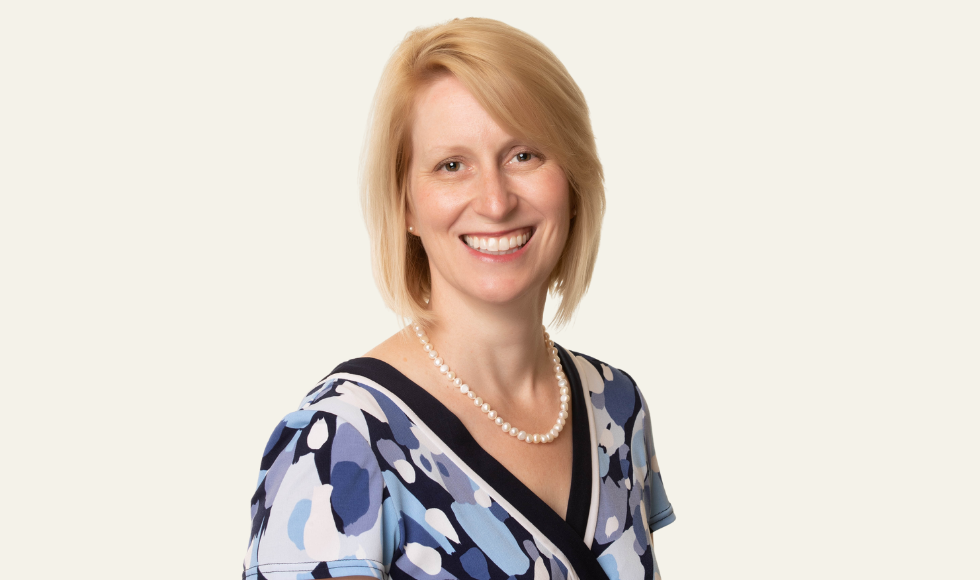 Rebecca Ganann, an assistant professor of nursing at McMaster, is leading a community-based research project to promote health, independence and mobility among older adults.
---
March 8, 2022
A community-based research project to promote health, independence and mobility among older adults has received nearly $1 million from the Public Health Agency of Canada (PHAC) Healthy Canadians and Communities Fund (HCCF).
Co-designed by members of the community, service providers and an interdisciplinary team of researchers from McMaster University, the EMBOLDEN program will bring together older adults who live in neighbourhoods that are experiencing health inequities for weekly interactive group sessions which will include physical activity, healthy eating, support with system navigation and an opportunity to socialize.
"We know that community programs can be very effective in helping older adults stay mobile, maintain their health and participate socially," said Rebecca Ganann, lead for the study and assistant professor with the McMaster University's School of Nursing.
"However, we also know that those benefits are only possible when programs are built to address the real barriers, including barriers to mobility, that people experience to access and use the programs."
"Safe, equitable access to the program is central to this research," she said.
The program will be offered online at first, allowing older adults who may be staying home because of the pandemic to participate and connect with others.
EMBOLDEN is a major program of research for the McMaster Institute for Research on Aging (MIRA) and development of the research was supported by the Labarge Centre for Mobility in Aging at MIRA.
Along with Ganann, the EMBOLDEN project is lead by an interdisciplinary team of researchers, including Sarah Neil-Sztramko, Stuart Phillips, Courtney Kennedy, Bruce Newbold, Elizabeth Alvarez and Ayse Kuspinar.
"Supporting research on solutions that are practical and scalable is a priority for aging research at McMaster University," said Parminder Raina, scientific director of MIRA.
"That PHAC is now supporting the EMBOLDEN team to grow beyond the work started through MIRA — and reaching more people in more communities — is an important step towards seeing the impact of the program in older adults' lives."
Funding from PHAC will allow the EMBOLDEN team to more than double the study's initial number of communities and increase the number of people able to participate in the program to 500. The program will operate in eight communities in Hamilton and one in Toronto.
In Hamilton, the research is happening in partnership with older adult community members; the City of Hamilton (including public health, libraries, recreation and public transit); COMPASS Community Health; YMCA; YWCA; United Way of Hamilton, Burlington and Brantford; Good Shepherd; and St. Matthew's House.
In Toronto's downtown east, the research will be conducted in partnership with Dixon Hall, a multi-service agency focused on addressing poverty, social injustices and isolation across the lifespan.
EMBOLDEN's connection to Dixon Hall comes through the MIRA | Dixon Hall Centre, a newly launched collaboration that brings together Dixon Hall's expertise in providing comprehensive community-based client care and the McMaster Institute for Research on Aging's knowledge in creating innovative research programs centred around aging and older adults.
"Maintaining independence, mobility and quality of life means something different to everyone," said Ganann. "The first step to supporting that is listening when people tell you what it means to them and understanding what, in their own context, makes it easier or more difficult to be healthy as they age."