Healthcare in the home, by the home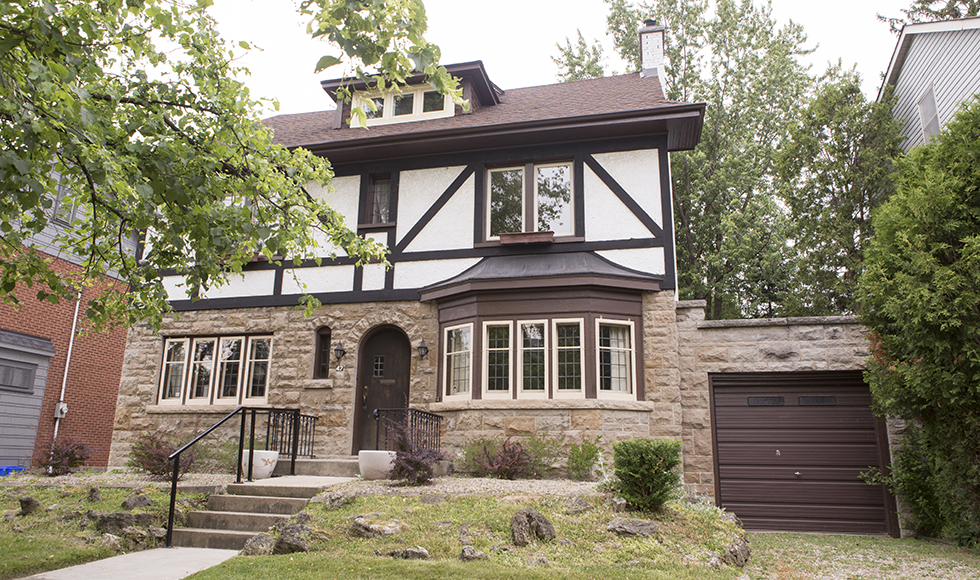 November 8, 2017
Last year, seniors in Canada outnumbered children under 14 for the first time. By 2036, the number of seniors could reach 10.9 million and if you're 80 or older then, you'll have lots of company–3.3 million octogenarians will live in Canada. And they will likely need some degree of care.
It's become a national topic of conversation as Canadians grope for ideas on how to look after the country's aging population. Traditionally, caring for aging parents has fallen to their children or other family members. But as families live in different cities, provinces or countries, this can be difficult.
Middle-aged children of seniors are busy with careers and their own families. Caregivers are expensive. In a 2015 Globe and Mail article, columnist Margaret Wente lamented, "Who will care for aging parents, if not their kids?"
Qiyin Fang might have a solution.
The Canada Research Chair in biophotonics and professor in McMaster's Department of Engineering Physics has been working with a team of experts to devise new technologies that could make it easier to care for seniors. And not just in their own home but by their own home.
Qiyin Fang spent years researching biophotonics in the Minimally Invasive Surgical Technology Institute at the Cedars- Sinai Medical Center in Los Angeles before coming to McMaster in 2005. Biophotonics is a medical technology that uses light to detect biomarkers of disease in the body. In one drop of human sweat, there are hundreds of biomarkers—molecular signatures that denote our health. Some are more easily detected using light. Others with electricity.
For the past year, Fang has been working with a team of experts in engineering, medicine, psychology and sociology to study how best to integrate various new technologies into the lives of seniors to help provide care. Their lab is a 100-year-old home, complete with winding staircases and other architectural quirks. The home was a bequest to McMaster and is typical of Southern Ontario real estate and is now decked out with monitors and sensors.
The sensors will detect biomarkers in urine, sweat and other bodily fluids, as well as monitor the person's sleep, heart rate and location in the home. The sensors are in toilet plumbing (to monitor biomarkers in urine), or in wearable devices. Other technologies will monitor the position of the senior in the home. If, for example, the monitors showed the senior was on the kitchen floor with low blood pressure, an ambulance could be immediately and automatically dispatched.
Fang has been working with colleagues in Engineering and Medicine on the technological aspects of the house. He's also collaborating with colleagues in social sciences and psychology to study how people would respond to having their bodies monitored and who would have access to their health data. "We're working with social researchers to identify what would be the appropriate way to use such data. And with computer scientists to make sure such data is securely saved and stored."
Family doctors who work with the elderly are also excited by Fang's research. "They have never monitored their patients for so long and had available so much data," he says. "They know it's useful, but they don't know how to use it yet."
Fang's goal is to make the features available to be installed in home for $5,000. It's an investment that would surely give the sandwich generation peace of mind and their parent's greater independence.