Historian Juanita De Barros awarded visiting fellowship in the Netherlands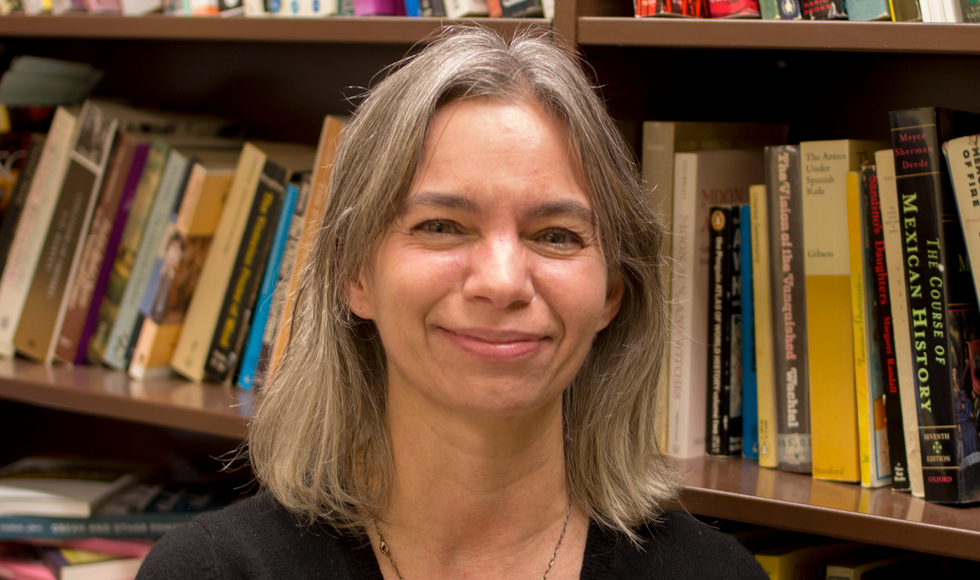 History professor Juanita De Barros' new research project will focus on the history and enforcement of abortion laws in the British Caribbean.
---
BY Kaleigh Wisman, Faculty of Humanities
July 6, 2022
Professor of history Juanita De Barros is working on a SSHRC-supported project called Colonial Institutions and Children's Welfare in the British Caribbean, as well as an ongoing project exploring the history of reproductive health in the English-speaking Caribbean.
De Barros, who heads to the Netherlands this fall for a research fellowship, sat down to discuss her upcoming work, her other research and its personal resonance for her.
Tell us about this fellowship and what you will be researching while in the Netherlands.
I have been awarded a visiting fellowship at the Royal Netherlands Institute of Southeast Asian and Caribbean Studies (KITLV) of the Royal Netherlands Academy of Arts and Science in Leiden.  I will be there in November 2022 to work on my research on the history of childhood and maternal welfare in the British Caribbean.
While I am there, I will be collaborating with colleagues who are working on the "Three Guineas Project" — a project that seeks to explain similarities and differences in (post)colonial Caribbean countries.
There aren't that many places that specialize in history of this part of the world, so I feel fortunate to have this opportunity.
What will be the focus of your research?
I'll use my time in Leiden to start working on a new research project, focusing on the history and enforcement of abortion laws in the British Caribbean. This is a fascinating area of research and working on it feels particularly timely and significant right now.
This research involves exploring the roles that midwives played as abortion providers. I'm planning to work through some of the Guyanese records in the Netherlands that provide details about informally trained midwives, specifically, where they worked and when they gained credentials. Biographical and professional details about these women don't often appear in the sources, so it's amazing to discover this kind of information.
Also, I'll be giving a talk at the KITLV on my current Social Sciences and Humanities Research Council (SSHRC) project that explores the intersection between children's labour and health in boys' reformatories in the British Caribbean. In particular, I'll look at their experiences in the reformatories, including their work, their daily lives, their interactions with staff and the wider community.
This research is part of a larger effort to understand the history of childhood in the British Caribbean. I have always been interested in how men, women, and children influenced the institutions they were a part of. Institutions such as reformatories weren't shaped in a top-down way; children had an impact on them.
What is your personal connection to this area of research?
My father was from Guyana, and part of his family is in Trinidad, and my mother is from England, so we're a bi-cultural family. I grew up hearing stories about the Caribbean from my father and other relatives and was interested in exploring the region's history when I started graduate school.
I started to work on the British Caribbean during my MA, and that became my PhD. Guyana was the topic of my dissertation and first book.
What are you looking forward to most about this opportunity?
Leiden is close to the Hague in the Netherlands, and the national library. They have a wonderful collection of official gazettes of British Guyana, which will be a great resource. I also look forward to spending time at the National Archives in the UK.
The great thing about sabbaticals is that I will have the time to write. I'm looking forward to generating chapters for the project on reformatories.
And I'm looking forward to being in the Netherlands, especially because it's so bike-friendly! I love to cycle and I can't wait to explore the area by bike.