How Russian operations jeopardize Ukrainian reactor safety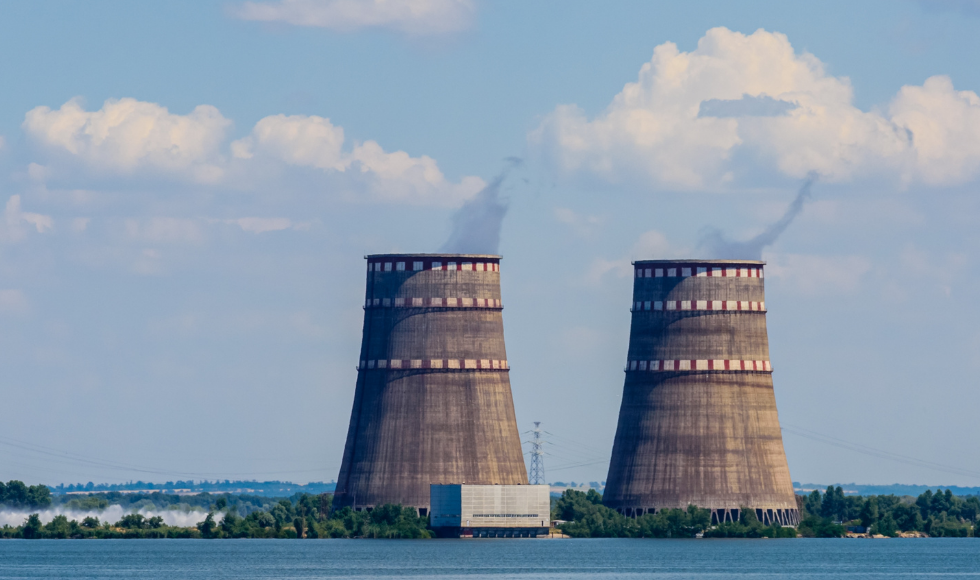 Ongoing Russian military action near the Zaporizhzhia power station, Europe's largest nuclear plant, could hinder safety systems and reactor workers' ability to respond to accidents, nuclear safety expert David Novog warns. (Shutterstock image)
---
BY Michelle Donovan
March 10, 2022
Ongoing Russian military operations near a large power plant in Ukraine may jeopardize reactor safety systems and its personnel's ability to respond to accidents, a McMaster expert on nuclear safety warns.
David Novog, a professor of engineering physics and a UNENE Research Chair, is watching the evolving situation as Russian forces maintain control of Europe's largest nuclear power plant, located in Ukraine near the Russian border.
There have also been fresh warnings concerning a power outage at the Chernobyl power plant, which has been captured by Russian forces.
The Zaporizhzhia Nuclear Power Station, which houses six reactors capable of powering four million homes, is operating at reduced capacity after coming under attack last week. A fire broke that broke out in a training building was extinguished by firefighters, and reports from the region suggest the situation has remained stable.
Military action near the plants is concerning because the multiple safety systems, while protected and robust, are critical to ensure the plants can safely shutdown and maintain adequate cooling, Novog says.
A fire at a nuclear station is a type of emergency that is planned for, he says, but the ongoing military operations in the direct vicinity of the plant may hinder the systems and personnel's ability to respond to a fire.
"The most significant risk is likely that the activities near the plants will restrict the flow of workers, and hence prevent normal operations, and also increase the stress of the supply systems," Novog says.
"In an emergency, the reactors have capabilities to maintain cooling for at least seven days with onsite diesel power backup, but re-supply of the fuel would be necessary if all outside power is cut off for the station for an extended duration."
---
---
While concern has mounted that this could lead to a nuclear accident like the 1986 Chernobyl disaster, Novog stresses that the Chernobyl nuclear power station was operating at a reduced but fairly high-power level and had numerous safety issues in its design.
"The nuclear sector has spent thousands of person years studying the Chernobyl event and those lessons are built into these reactors," he says.
"The reactors are Russian-design, but they are well-established and safe with full containment and safety systems that are on par with those we have."
A major concern not often raised in the media, however, is the relentless stress on the reactor's management team and workers, who are vital in the response to any fire or accident.
"There are people in these plants who have to work and do their job every day and need access to food, rest and relief. They are also worried about the safety of loved ones and families." he says.
"They are trained to respond to almost any event, and we must ensure they have the rest and resources they need."