How the pandemic imposed particularly acute hardships on the loved ones of incarcerated men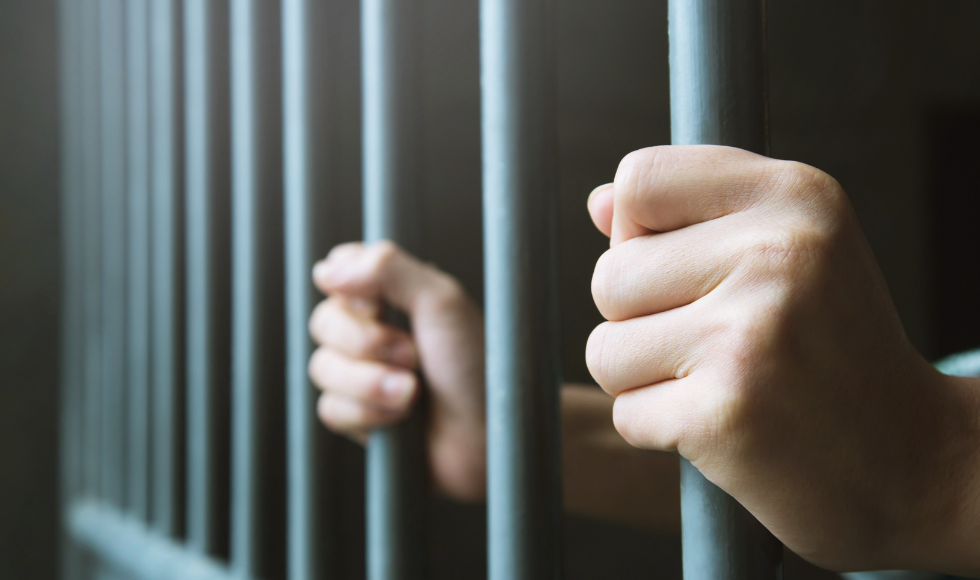 BY Andrea Lawson
August 31, 2022
The depths of the pandemic brought difficulty and uncertainty to every corner of Canadian society, but imposed particularly acute hardships on the families of incarcerated men, say the McMaster researchers who tracked more than two dozen loved ones of incarcerated people over a period of 10 months after schools and workplaces began to shut down.
From April 2020 to January 2021, PhD student Alysha McDonald and Assistant Professor Luca Berardi, both of the Department of Sociology, along with researchers from the University of Alberta, conducted a longitudinal study with over 180 interviews and learned how COVID-19 was increasing already heavy administrative and bureaucratic burdens for loved ones supporting incarcerated people from the outside.
"We thought that given the uncertainty of COVID-19 and the ever-changing nature of variants, protocols, policies and impact, it would be more valuable to interview people at different points in time," says Berardi.
"We found people were really struggling, and they have been struggling for some time in seemingly mundane but profound ways," says McDonald.
The researchers identified three significant concerns for family members: the health and safety of their incarcerated loved ones, challenges in trying to communicate with them and a loss of personal connection.
The struggle to maintain connections
Family members reported fears about COVID outbreaks in prison, cleaning protocols and the availability of PPE. They also worried about the effects of social distancing procedures, which meant people were sometimes locked in their cells for days or weeks at a time.
Their concerns were compounded by the lack of reliable information about constantly changing conditions and protocols.
"It really scared them, because people on the outside didn't know if their incarcerated loved ones were healthy or safe," McDonald said.
Policies around in-person visits changed frequently during the period under study, and even when visits were allowed, they were harder to arrange.
Recognizing this problem, some prisons offered video chats, but those were hampered by technological problems, were difficult to secure and often were unevenly distributed among incarcerated people. Moreover, those chats were usually supervised by correctional officers, further sapping the intimacy of remote visits.
"Not only do these personal connections provide a lot of comfort and therapeutic attributes, but connections to the outside world are also important for successful reintegration after incarcerated people are released from prison," Berardi said.
Resolving ongoing hardships
The findings have been published in The British Journal of Criminology, together with a series of recommendations for addressing some of these issues. Saying policy changes alone may not go far enough, the researchers also make a more "radical" suggestion — calling for a government body specifically responsible for fostering positive relationships between incarcerated people and their loved ones.
"Of course, this seems quite commonsensical from the outside, but when it comes to implementing things within a very well-established system, like the prison system, it can seem very radical to suggest something like that," McDonald says.
Without such an agency, they say, it's unlikely prison administrators or anyone else will take responsibility for resolving the ongoing hardships incarcerated people and their loved ones face.
Still, Berardi cautions, "We can have the most well-intentioned policies, but how they're implemented on the ground is really going to determine their effectiveness."
The researchers plan to take a closer look at these issues in future interviews with incarcerated people themselves.
"In the context of COVID everything became worse and even more chaotic than normal. It was very scary for loved ones," McDonald says. "This research presented an opportunity to look at these issues, break them down and address them head-on with tangible recommendations. We can try to rebuild something out of the chaos exacerbated by COVID-19 — something that is more conducive to building and maintaining relationships between loved ones, incarcerated people and their communities."