How this McMaster professor is educating people about dementia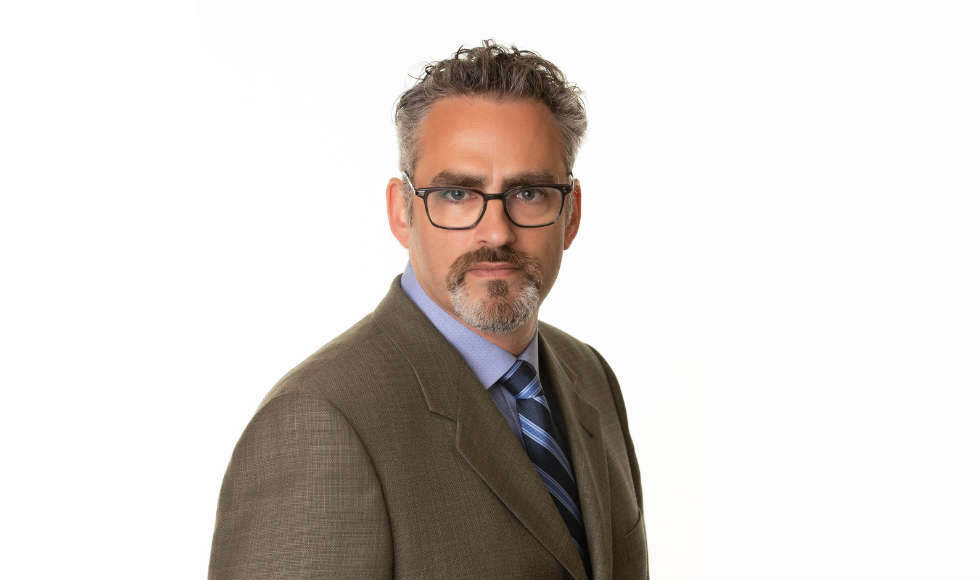 Anthony Levinson is a professor with McMaster's Department of Psychiatry and Behavioural Neurosciences and the John R. Evans Chair in Health Sciences Educational Research and Instructional Development.
---
BY Adam Ward, Faculty of Health Sciences
September 21, 2023
Dementia affects hundreds of thousands of Canadians across the country, so being able to understand the illness is incredibly important. 
It's so important, in fact, the Canadian government awarded nearly $400,000 to a McMaster University researcher earlier this year for a project to educate Canadians about preventing dementia.  
That funding helped launch DementiaRisk.ca, a web-based resource created by a team from the Division of e-Learning Innovation and led by Anthony Levinson, a professor with McMaster's Department of Psychiatry and Behavioural Neurosciences. Phase one of the project, which just wrapped up in August, involved a randomized controlled trial of a web-based intervention, consisting of e-learning lessons about dementia risk reduction and a series of educational emails.   
"We are looking for changes in knowledge of dementia risk factors, health behaviours, and intention to engage in dementia risk reduction behaviours in the future," says Levinson, who is also the John R. Evans Chair in Health Sciences Educational Research and Instructional Development. 
Dementia is an umbrella term for several diseases that affect memory, thinking, and the ability to perform daily activities.  The most common form of dementia is Alzheimer's disease, which accounts for approximately 60 to 70 per cent of cases, according to the Public Health Agency of Canada. Other forms include Vascular dementia, Lewy Body disease and mixed dementia. 
Research over the last few years has discovered that several risk factors can contribute to one's chances of developing dementia. These factors include diet, physical activity, blood vessel health, smoking and alcohol use, cognitive and social activity and hearing loss.  
"If you can address four or five of these factors, you can reduce your risk by about 60 per cent when compared to people who are doing none of those healthy life lifestyle behaviours," says Levinson. 
The project is entering its second phase which will involve getting the materials from DementiaRisk.ca in front of more people. 
The website is also part of McMaster's Optimal Aging Portal, a one-stop hub for evidence-based information from experts from across the university. 
iGeriCare.ca

Levinson, who is an expert in design, implementation and evaluation of technology-enhanced learning and performance, helped launched the award-winning iGeriCare website in 2018, alongside geriatrician Dr. Richard Sztramko. 
"Richard and I frequently see patients who have dementia and their family care partners. iGeriCare houses all the things that might be helpful for you to know if we could sit down with you for a couple of hours and explain it all." 
The free, open-access dementia education website offers several resources that can aid those diagnosed with dementia, as well as their family and friend care partners. Among those resources are 12 interactive lessons designed to teach individuals about the various aspects of the illness. 
"It's important people understand where they are at now and what the trajectory of the illness is going to be so they can work with family, physicians and health-care teams to plan ahead for the future," Levinson says. 
iGeriCare also offers virtual live events where people can ask questions and have them answered in real time by experts. The website also has an innovative 52-week email-based learning program that is sent directly to your inbox. 
Dementia Foundations

Levinson and Sztramko have also developed a program designed specifically for unregulated care providers based off the information available through iGeriCare. 
"We noticed during many of our live online events that there were quite a few unregulated care providers like personal support workers or people working with people with dementia either in home care or long-term care homes," he says. 
They created a four-hour self-paced program by leveraging experts in geriatrics, mental health and online learning at McMaster University.  
"This takes some of the content that was geared towards the public and puts it into an actual training program," Levinson says. "This is really meant to improve capacity among health-care workers to understand dementia and provide better care because of improved knowledge of the disease." 
The program is available online for purchase.