In the News: McMaster experts weigh in on Omicron variant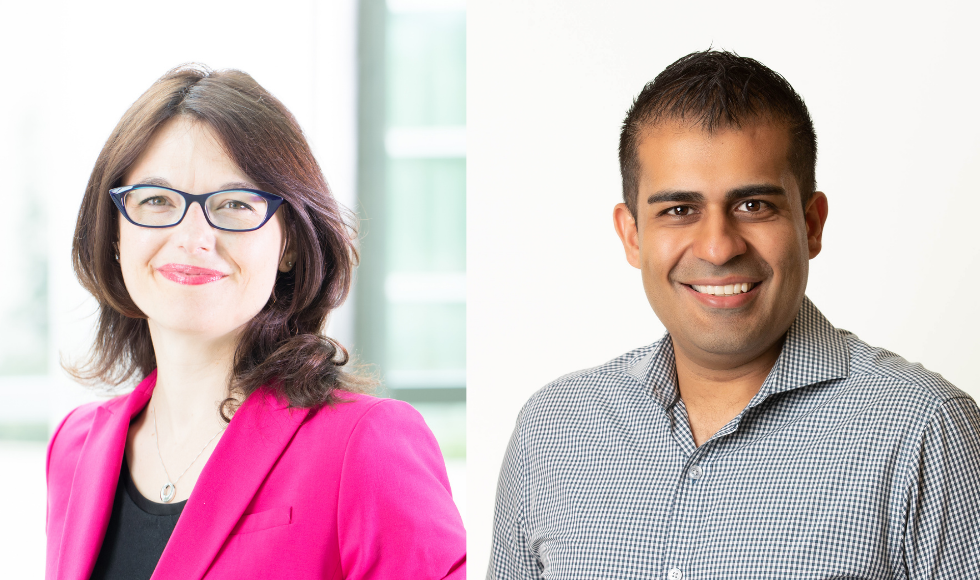 Dawn Bowdish and Zain Chagla are professors in the Department of Medicine at McMaster. (Photos by JD Howell and Georgia Kirkos/McMaster University).
---
November 30, 2021
McMaster experts are weighing in as questions and concerns are raised over Omicron, a new COVID-19 variant of concern identified by the World Health Organization, which has been found in Canada.
The variant seems to be the "worst of all worlds," immunologist and associate professor at McMaster Dawn Bowdish told CBC Radio, noting early data suggests it could be highly transmissible.
"It does look as though some antibodies induced by the vaccine will be less effective and perhaps ineffective, however, it's early days," she said.
"We need to get the virus in scientists' hands to test to see if these doom and gloom predictions actually pan out."
The new variant prompted many countries, including Canada, to instate travel bans on seven countries in southern Africa.
The "blind closures" don't make scientific sense, said Zain Chagla, associate professor of medicine at McMaster, in an interview with The Canadian Press.
While the variant may have been discovered last week, it has likely been circulating for some time, he said, noting it may have been first detected in South Africa due to good genomic surveillance infrastructure.
"It doesn't really make sense that we use rigid travel bans as a way of preventing cases, as compared to mitigating spread," said Chagla.
He said this new variant should serve as a reminder of the importance of global vaccine equity.
"If we're going to repeat the same mistakes this time and keep re-vaccinating our lowest risk populations and forget about our global duties, I'm pretty sure we're going to see this scenario playing itself out over and over and over again."