Indigenous and Hamilton researchers work together on health study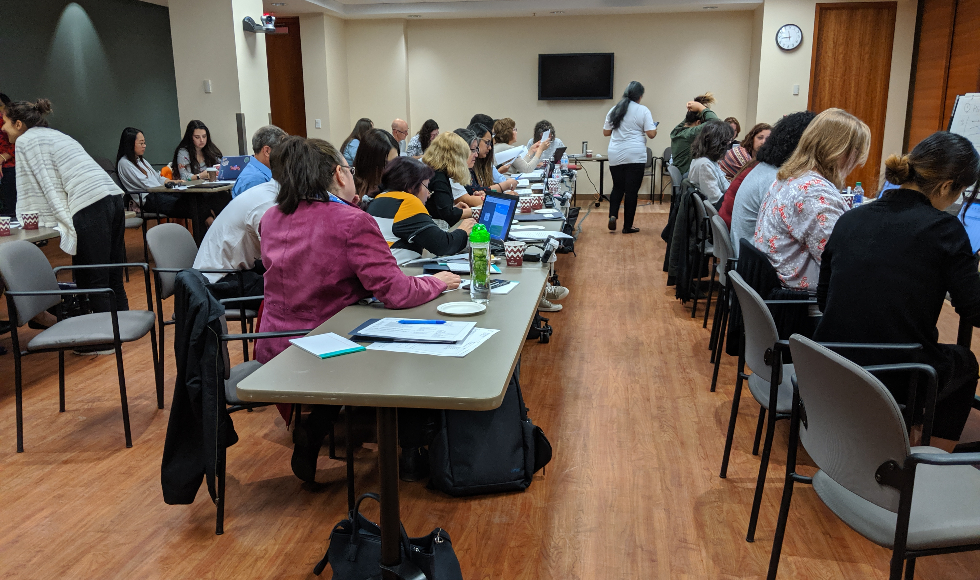 A three-day workshop brought together Indigenous researchers and non-Indigenous academics to learn to analyze study data.
---
December 10, 2019
Indigenous researchers are working together with their non-Indigenous academic partners to analyze a major health study at a Hamilton-based research institute.
Eight First Nations communities from across Canada are involved in directing the large study into the factors leading to the development of chronic disease in Indigenous  communities.
The research project is called the Canadian Alliance of Healthy Hearts and Minds (CAHHM) – First Nations Cohort study, and is coordinated by the Population Health Research Institute (PHRI) of McMaster University and Hamilton Health Sciences.
"This is the first cohort, multi-community study in Canada where we are having our Indigenous partners develop the research questions and work with us as peers to understand the results through the data analysis," said Sonia Anand, principal investigator of the study. She is a McMaster professor of medicine, a senior scientist of PHRI and a vascular medicine specialist  at Hamilton Health Sciences.
A three-day capacity building workshop earlier this year brought together 50 Indigenous researchers and non-Indigenous academics and McMaster students to learn to analyze the data collected as part of the CAHHM First Nations Cohort study which involves about 1,300 Indigenous participants.
A paper describing the workshop has been published recently in the the Canadian Journal of Cardiology (CJC) open. The article and accompanying video describe the CAHHM group's Indigenous data workshop.
"This first of its kind workshop, called "All About Us", is a positive way forward to  do health research with Indigenous community partners," said Anand.
"We need to have bi-directional learning as we learn First Nations' ways of knowing and we work together on  conventional statistical analysis of the data to answer questions of importance to First Nations communities."
At this workshop, Indigenous participants were developing statistical skills to move from being data collectors, to stewards and users, with the goal of using the information to help shape community policies and priority planning, as well as to plan future Indigenous-led research studies.
Darlene Davis, a workshop participant, Indigenous research nurse and coordinator, and a member of Six Nations of the Grand River, said the workshop was valuable and more learning is needed.
"We were able to learn about some principles of statistical analysis and statistical literacy so we can use our data to know more about our people and understand health risks. This was a beginning, and there needs to be more learning as data needs to be analyzed properly."
The national CAHHM First Nations Cohort study involves the First Nations communities of Gitxsan of B.C., Maskwacis of Alberta, Fort McKay of Alberta, Lac La Ronge of Saskatchewan, Oneida of Ontario, Six Nations of Ontario, Wendake of Quebec and Pictou Landing of N.S.
The CAHHM-FN cohort study was funded by the Heart and Stroke Foundation of Canada and Canadian Partnership Against Cancer, and the workshop was funded through multiple partners including McMaster.
Anand added, "The workshop strengthened our collaboration through capacity building, friendship, and common learning in data analysis and is real step toward a future of Indigenous-led research.
"This model should be considered for all academic-community partnerships where there is intent and interest for the community partnership to analyze and understand their own data."
Read the [open access] article in CJC.