International media tour Stem Cell and Cancer Research Institute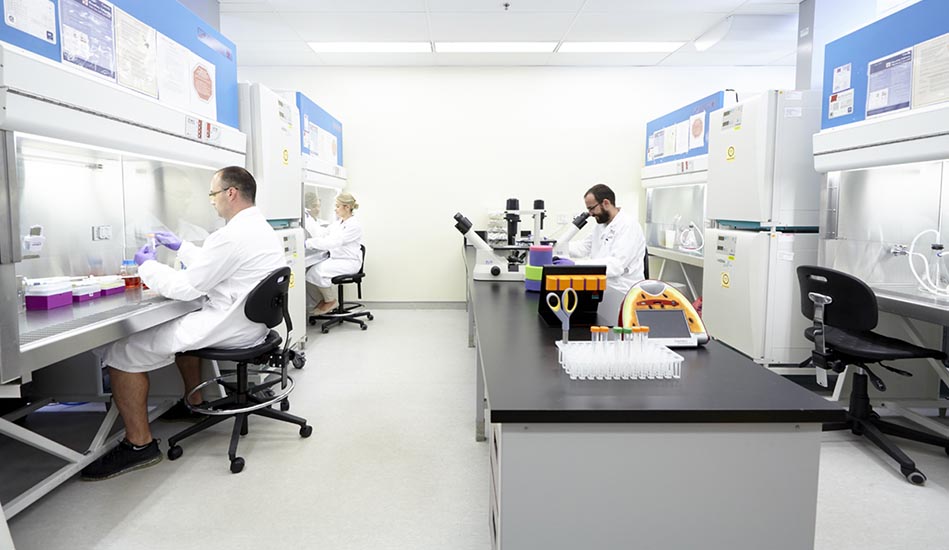 March 6, 2017
A group of journalists from around the world got an up-close look at McMaster's Stem Cell and Cancer Research Institute last week.
The group, which included reporters from Japan, Germany, Austria, Hungary, Switzerland, Israel, France and other countries, met researchers and learned about the Institute's work in human stem cell reprogramming and drug discovery.
They also visited with Mick Bhatia, the Stem Cell and Cancer Research Institute's Director and Senior Scientist.
The visit was organized by the Ontario Investment Office, the Ministry of Research, Innovation and Science, and the Ministry of Economic Development and Growth.
The visit to McMaster was the only stop the group made outside of the Greater Toronto Area.