GTA job prospects look good — for some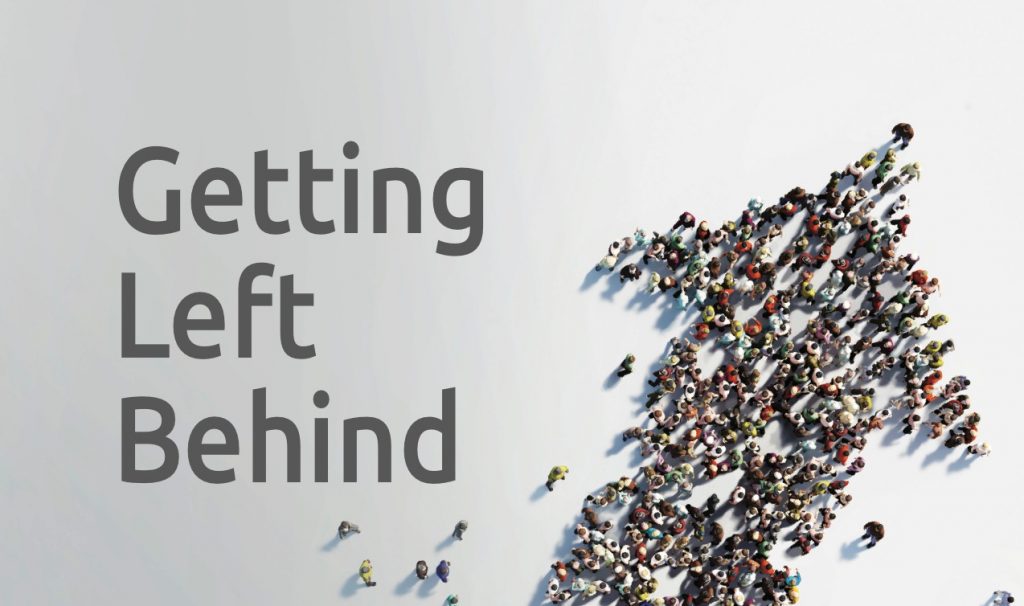 New research on precarious employment by Wayne Lewchuk and PEPSO examines which workers benefited most from a localized economic boom. Photo from PEPSO report
---
BY Sonia Verma
June 19, 2018
Hamilton and the Greater Toronto Area experienced a boom in employment from 2011 to 2017, but only some workers benefited from it, a new study by McMaster University labour studies professor Wayne Lewchuk and United Way finds.
"The adage that a rising tide will lift all boats proved to be false in Ontario," reads Getting Left Behind, a report comparing findings from surveys in 2011 and 2017 by the Poverty and Employment Precarity in Southern Ontario (PEPSO) project, a research partnership Lewchuk created with United Way Greater Toronto in 2010.
"We were interested to know what, if anything, had changed in that time," says Lewchuk, the LIUNA Enrico Mancinelli Chair in Global Labour Issues. "We wanted to know: Did the issue of precarity go away with significant economic growth? Did it change? If so, how?"
Secure employment opportunities did increase in that time, Lewchuk says, but only some precariously employed workers benefited from those opportunities.
The study found that white, male workers with university degrees found more secure employment as the economy improved, but workers who were racialized, female or who lacked a degree didn't do as well.
And the people who fell into all those categories — racialized women without a degree — saw no improvement at all.
"It's surprising that employment opportunities went up but the percentage of people working temporary jobs, short-term contracts and freelancing barely changed," Lewchuk says. "So what we found was that the inequality gap actually grew, and you can see that there are inequities in our labour market directed toward racialized workers and women."
Having a university education was the most statistically significant factor affecting employment, Lewchuk says. With the exception of racialized women, workers with a degree did better at finding secure employment.
"The results speak to the importance of giving more people the opportunity to get a degree," Lewchuk says. "We need to give people the tools they need to go to university and get better jobs."
PEPSO's report makes a number of recommendations or "building blocks" for employment security in an inclusive economy. These include supporting better employment practices, lowering barriers for immigrant women, expanding access to child care, more affordable housing, long-term income bridging programs.
As well, Lewchuk points to the need for a broad-based attack on discrimination in our economy, because straight-up economic growth is not enough to improve economic outcomes for everyone.
"Things like raising the minimum wage will certainly help people who are precariously employed, like racialized women without a degree," Lewchuk says. "So would giving some workers more opportunities to form unions or exert their rights. These things can level the playing field to help those who are disadvantaged."
In the past, PEPSO has reported on how employment insecurity affects workers' ability to put down roots, form lasting relationships, buy a home, raise children and care for their health.
Lewchuk and his colleagues created PEPSO in 2010 in partnership with United Way Greater Toronto, using a grant from the Social Sciences and Humanities Research Council. This is their third and final report.