Karen Mossman named one of the 100 Most Powerful Women in Canada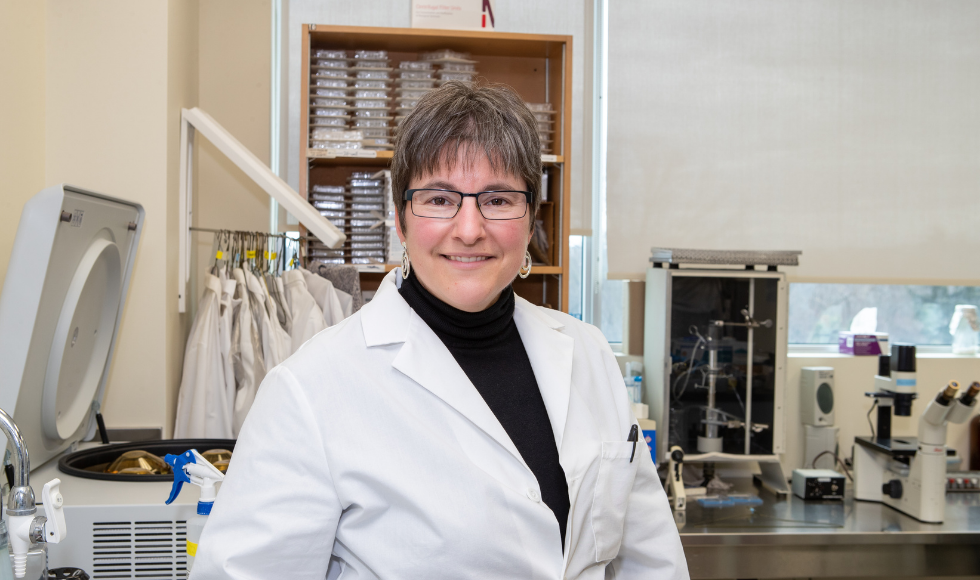 Virologist and Vice-President (Research) Karen Mossman joins a cadre of the country's highest achieving female leaders in the private, public, and not-for-profit sectors.
---
October 25, 2021
For the two decades she's been at McMaster, Karen Mossman has forged an international reputation as one of Canada's finest virologists and emerged as an institutional leader. She was the first woman to hold the position of Chair in the 50-year history of the Department of Biochemistry and Biological Sciences and was the university's unanimous choice to take on the Vice-President, Research role in July of 2020.
Her name has now been added to the list of the 100 Most Powerful Women in Canada, joining a cadre of the country's highest achieving female leaders in the private, public, and not-for-profit sectors.
"I'm honoured to be included among a group of women who are regarded as trailblazers in their fields," says Mossman, who was nominated in the Science and Technology Award category.
"I'm especially gratified that this recognition celebrates women in STEM roles and encourages challenging the status quo for knowledge and female empowerment."
Mossman has established an internationally recognized research program in virology, with a focus on how viruses infect humans and evade our immune system. Her team — in collaboration with clinical colleagues in Toronto — was among the first in Canada to purify the SARS-CoV-2 virus from an infected patient.
This discovery enabled many studies to understand how infection occurs, why our immune response varies among individuals, and how we can use this information to develop next-generation vaccines and antiviral therapies.
"Professor Mossman's commitment to excellence spans research, teaching, university and professional administration, scholarship, mentorship, industry liaison and community leadership. In all these areas she works to create and communicate the knowledge that will help to address the major scientific and health challenges facing Canadians," says McMaster President David Farrar.
"She is an excellent role model for girls and young women contemplating careers in health sciences and STEM. Whether she's judging local science fairs, speaking to volunteers, mentoring her female students, chairing a review panel, or leading McMaster's research portfolio, Professor Mossman helps to build a stronger science community that models equity and inclusion."
The WXN's Manulife Science and Technology Award has previously been won by McMaster faculty members Allison Sekuler, from the Department of Psychology, Neuroscience and Behaviour, in 2019; and Juliet Daniel, from the Department of Biology, last year.