Local focus with national impact: Future of Canada Project funds 9 new interdisciplinary research projects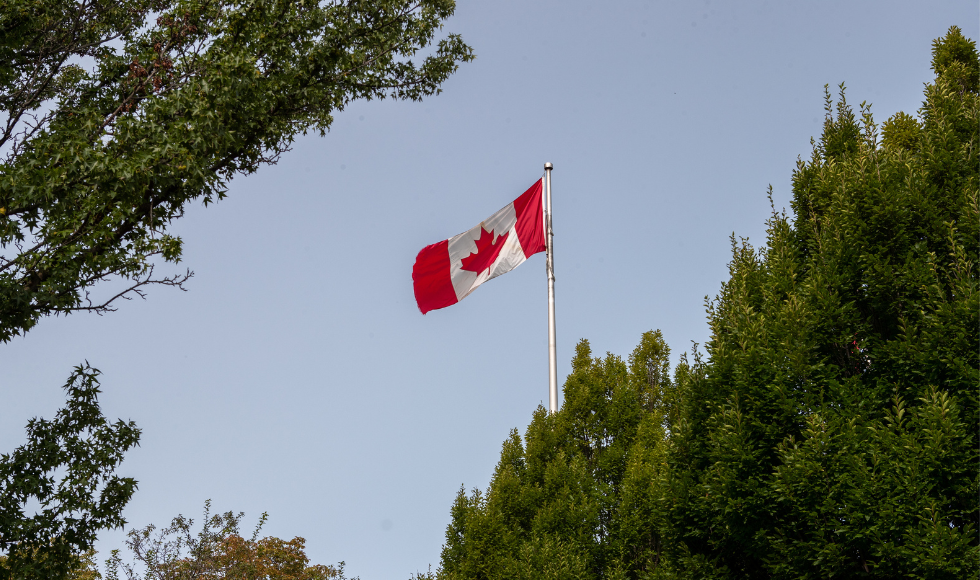 BY Kaleigh Wisman
July 26, 2022
This week, the Future of Canada Project announced it will fund nine new interdisciplinary research projects at McMaster.
"These new projects will address some of the toughest issues facing Canada today," says McMaster President David Farrar.
The Future of Canada Project—established in 2020 following a generous $5 million donation from Chancellor Emeritus L.R. "Red" Wilson '62—funds research that will spark national conversations on how to build a better future for Canada and a brighter world.
While each new project has a specific area of focus, ranging from the role of misinformation during the COVID-19 pandemic to navigating the challenges of reconciliation, they all embody the same vision—to create a Canada that is more equitable, sustainable, resilient and prosperous.
Led by Farrar and a governance committee, the Project also has a Council of national leaders and experts to guide the vision of the Project and amplify the reach of the research.
The new projects are shaped by five themes that were laid out in the call for proposals. Developed by the Council, the themes are climate change, rapid technological advancement, pandemic, challenge of reconciliation, and erosion of trust and truth: all issues that the Council see as defining the future they imagine for Canada.
The Council also identified four key elements that they envision will impact Canada's collective future—power, hope, community and well-being. Each of the nine selected projects will explore a combination of these themes and elements as they conduct what will be dynamic and deeply relevant research.
"The themes and vision articulated by the Project Council are what make this research so unique," says Farrar. "I am confident these projects will contribute to a body of knowledge and action that will impact the trajectory of Canada's future in both immediate and long-term ways."
While some of the newly funded projects are local in focus, their outcomes are intended to have national, if not global, impacts. To ensure the research produced by Future of Canada Projects has the greatest reach possible, McMaster will host a culminating conference to showcase the work and continue the momentum necessary to implement change.
Pamela Swett, Dean of the Faculty of Humanities and academic lead on the Future of Canada Project, is thrilled to have nine new teams of McMaster researchers conducting this forward-thinking work.
"The Future of Canada Project provides a tremendous opportunity to tackle big issues through an interdisciplinary approach," says Swett. "This Project is harnessing the incredible expertise we have at McMaster and inspiring our researchers to think about where these issues intersect."
---
Bringing hope and well-being to community-dwelling older Ontarians in the pandemic world through creative writing and digital literacy learning  
Principal Investigator: Victor Kuperman (Humanities)
The Challenge of Reconciliation: what we can learn from the stories of the Hamilton Mountain Sanitorium and the Mohawk Institute Residential School  
Principal Investigator: Vanessa Watts (Sociology/ Indigenous Studies/ Social Sciences)
COVID-19 in racialized communities in the Greater Toronto Area: experiences and conceptualizations of loss 
Principal Investigators: Ingrid Waldron (Centre for Peace Studies; Department of History and Global Peace and Social Justice Program, Faculty of Humanities) and Chandrima Chakraborty (Centre for Peace Studies; Department of English and Cultural Studies, Faculty of Humanities)
Defying systemic racism and hate: building community solidarity for knowledge sharing, mutual aid and action for the future  
Principal Investigator: Ameil J. Joseph (School of Social Work)
COVID-19 disinformation monitor 
Principal Investigator: Clifton van der Linden (Political Science)
Bringing the children home: making the uses and misuses of DNA for identification clear to those who need it most 
Principal Investigator: Hendrik Poinar (Anthropology/Biochemistry)
Diversity, social media framing and the personalized candidacy in Canadian elections: an experimental analysis  
Principal Investigator: Karen Bird (Political Science)
Reconciliation through community and curriculum-building in astronomy 
Principal Investigator: Robert Cockcroft (Physics and Astronomy/ Science)
Echoes from this land: visioning truth and reconciliation
Principal investigator: Briana Palmer (SOTA, Humanities)
---
For more information on the Future of Canada Project, visit the Project website.
---