Lori Burrows honoured with MUFA Award for Outstanding Service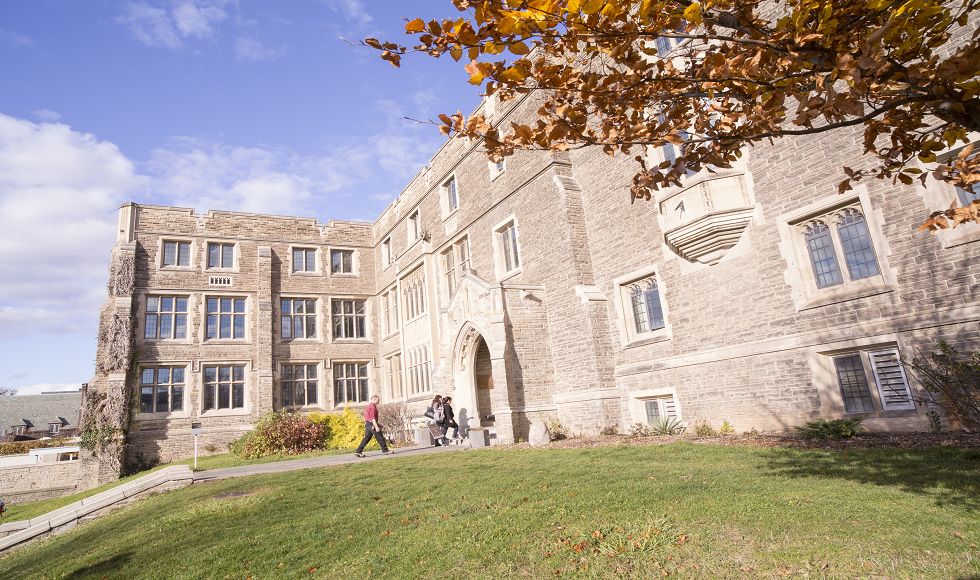 BY Ciara McCann
April 28, 2017
The McMaster University Faculty Association (MUFA) presented Lori Burrows, member of the Michael G. DeGroote Institute for Infectious Disease Research and a professor and associate chair of biochemistry and biomedical sciences with a MUFA Award for Outstanding Service at the Association's Annual General Meeting yesterday.
The award is given annually to a nominated candidate who has affected the University, enhanced its reputation, provided excellent service and demonstrated innovation.
Burrows was recognized by the award committee for her extensive service as McMaster's Canadian Institutes of Health Research (CIHR) University Delegate since 2012, her service to CIHR as a grant application reviewer and panel chair and her social media engagement with researchers across the globe.
The University Delegate (UD) Network was created by CIHR in 2001 to facilitate better communication between the agency and the health research community.
"Throughout the past five years as a UD I have tried – through email, Twitter, and by holding information sessions – to keep researchers at McMaster and increasingly, other universities and hospital research institutes across Canada, aware of the latest developments," said Burrows.
"CIHR is currently undergoing significant changes and it has been very important to keep the community up to date on the changes, as many of us depend on CIHR funding to run our research programs," added Burrows.
Burrows is a passionate social media advocate. In addition to sharing important CIHR news on Twitter, she tweets frequently about a variety of topics that range from the latest infectious disease research publications to celebrating achievements of students within her lab.
"Social media is an important tool to raise awareness and to provide a rapid way to disseminate information to a broad audience. Because it is a public forum it reaches all types of audiences – from other scientists, to policy and decision makers as well as the public – it has a broader reach than typical scientific communication channels," explained Burrows. "There is a lot of misinformation floating around, so it provides a place for public debate to debunk 'alternative facts.'"
Burrows was nominated for the award by friend and McMaster colleague, Debra Sloboda, associate professor of biochemistry and biomedical sciences.
"Not only is Lori an extremely productive scientist with a world-class laboratory, but she always makes time to discuss, brainstorm, mentor and assist faculty members with their research questions and grant applications, said Sloboda. "This is particularly helpful to new faculty members who may not be familiar with the nuances of grant writing and often obscure application details."
This is the second significant accolade for Burrows this year. This past February she was one of 73 fellows worldwide elected to the American Academy of Microbiology.