McMaster scientists win major Canadian biosciences awards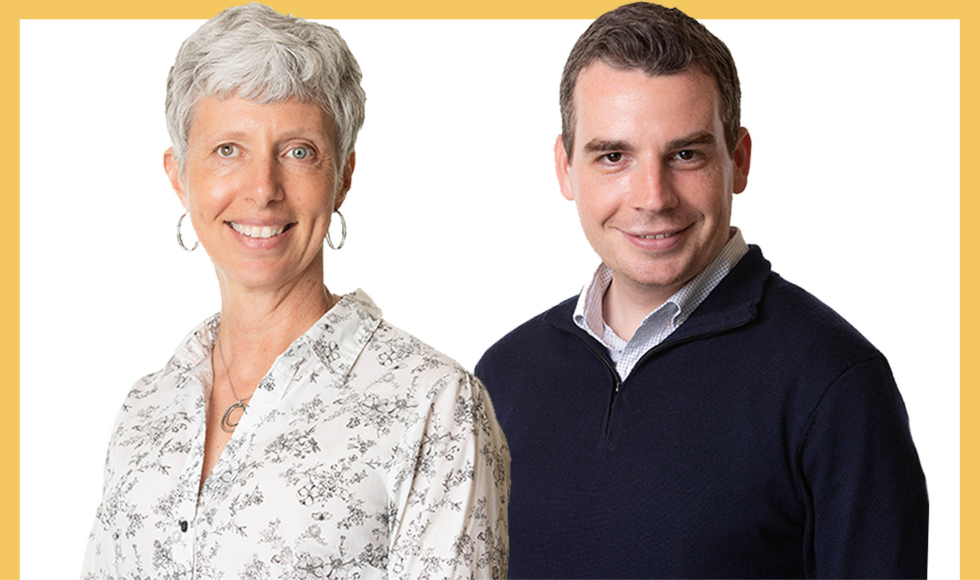 Lori Burrows and John Whitney will be honoured this week at the annual meeting of the Canadian Society for Molecular Biosciences (CSMB).
---
BY Blake Dillon
May 30, 2023
Two McMaster University scientists will be honoured this week at the annual meeting of the Canadian Society for Molecular Biosciences (CSMB).
Lori Burrows and John Whitney, members of McMaster's Department of Biochemistry and Biomedical Sciences and the Michael G. DeGroote Institute for Infectious Disease Research, will receive prestigious awards for their unique research programs, both of which investigate novel solutions to bacterial infections.
Both programs support the Global Nexus School for Pandemic Prevention & Response, a McMaster-based hub for research and innovation, education and community engagement.
Burrows will receive the Canadian Science Publishing Senior Investigator Award, which recognizes inclusive excellence in research, mentorship, leadership and outreach. Whitney will receive the CSMB New Investigator Award, which is awarded to early-career researchers who exhibit research and leadership excellence.
Burrows and Whitney join Gerry Wright, Jonathan Schertzer and Mick Bhatia, among others, as McMaster scientists to receive CSMB investigator awards.
"I think these recognitions speak to the proactive approach that McMaster has taken toward helping faculty members at all ranks reach their maximum research potential," Whitney says.
"McMaster continues to be a hotbed for important biosciences research," adds Burrows. "These two recent awards, in particular, give recognition to our leadership in the areas of infectious disease and antimicrobial resistance."
Both Burrows and Whitney agree that the awards are also a reflection of the quality of students and trainees working in their labs.
At the CSMB's annual meeting — held May 30 to June 2 in Ottawa, Ontario — Burrows and Whitney will receive their awards and deliver talks about their research. Burrows will speak about her lab's recent research into hijacking nutrient transporters to give bacteria food poisoning, and Whitney will speak about his lab's work on the molecular mechanisms of bacterial warfare.