Mac launches pharmaceutical company to seek out and destroy cancerous tumours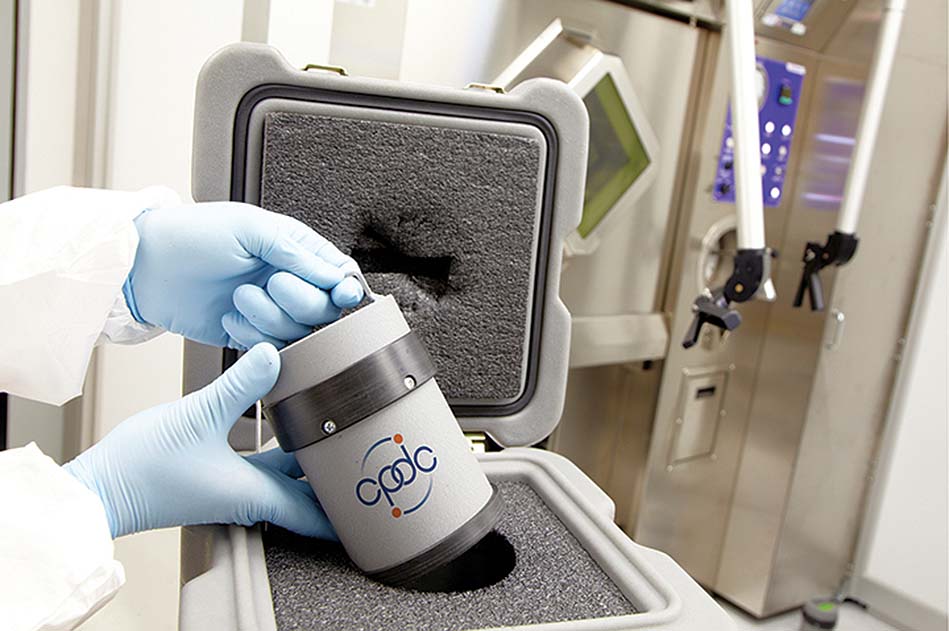 February 23, 2017
McMaster's Centre for Probe Development and Commercialization (CPDC) has secured $25M US ($33M CDN) in venture capital financing to launch a new pharmaceutical company in Hamilton, which will develop treatments using medical isotopes to identify, attack and eradicate cancer cells.
Fusion Pharmaceuticals—backed by several significant investors including Johnson & Johnson Innovation (JJDC)—will focus on a form of radiation therapy, known as alpha radiotherapeutics, to treat cancer tumours that resist traditional chemotherapy.
Its lead product, known as FPX-01, has been designed to seek out and infiltrate cancer cells and deliver a lethal and highly localized dose of radiation.  In short, it can target and damage the very DNA of the cancer cells so they cannot grow back.
The company hopes to begin human clinical trials within the next year.
"Targeted delivery of medical isotopes that emit alpha particles can be used to kill tumour cells with remarkable precision and unprecedented potency," says John Valliant, a Canada Research Chair in Medical Isotopes and Molecular Imaging Probes, who founded the CPDC in 2008.
"Fusion is focused on combining our expertise in radiopharmaceutical development and production with the appropriate targeting molecules to create a new generation of therapeutics that can address the need for better cancer treatments," he says.
With this significant first round of funding secured, Fusion can now turn its attention to continuing its research and development and setting up shop in Hamilton.
"This is a great news investment for Hamilton's life sciences sector and we're looking forward to growing Fusion here, in our hometown," says Rob Baker, McMaster's vice-president of research. "One of the University's priorities is to help advance the world-changing research happening at McMaster while connecting it to Hamilton, the province and the country. The Fusion success story is another example of the economic benefit of being home to one of the world's best universities."
The CPDC, which employs over 80 people and has locations and major partnerships in Hamilton, Toronto, Ottawa and Boston, is supported by the Networks of Centres of Excellence, the Ontario Institute of Cancer Research, McMaster University and a number of industry partners.