McMaster awarded over $1M for research on small modular reactors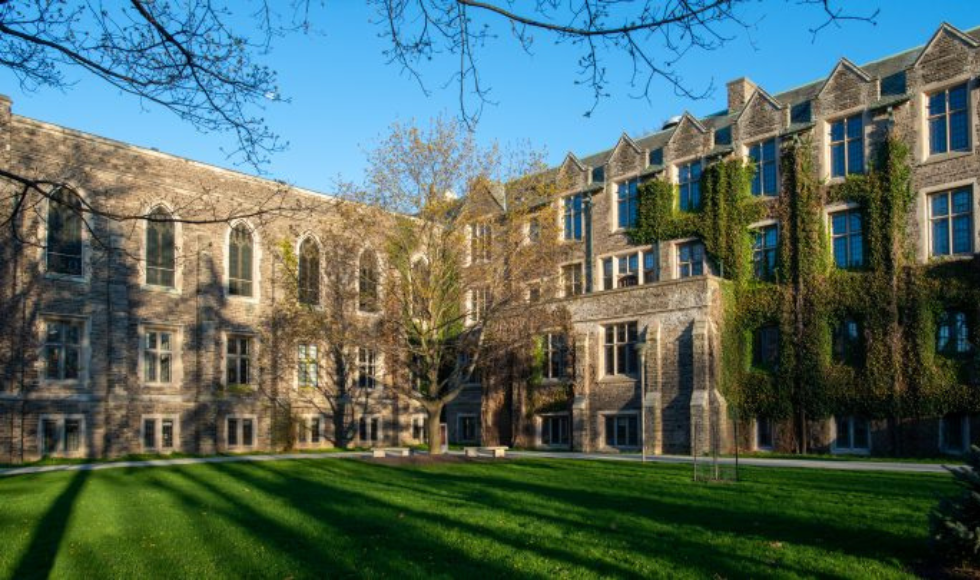 The funding from NSERC and the Canadian Nuclear Safety Commission supports research into the design, deployment, safety and environmental protection related to SMRs, which can bring clean, reliable energy to communities.
---
BY Daniella Fiorentino, Office of the VP Research
July 27, 2023
Four McMaster researchers have received more than $1 million to advance research on small modular reactors (SMRs), which can provide communities with abundant, reliable clean power.
The investment is part of the NSERC-CNSC Small Modular Reactors Research Grant Initiative — established by the Canadian Nuclear Safety Commission (CNSC), Canada's nuclear regulator, and the Natural Sciences and Engineering Research Council (NSERC) to fund research that will support effective and efficient regulation and regulatory oversight of SMRs in Canada.
The initiative supports research that will increase Canada's capacity to regulate SMRs, enhancing the capabilities of Canadian universities to undertake research related to SMRs and increasing training for a new generation of nuclear scientists, engineers and policymakers.
As outlined in the Government of Canada's SMR Action Plan, small modular reactors offer a promising pathway to support Canada's low carbon energy transition and are expected to be less complex, easier to operate and more cost effective than current nuclear technology.
The safe and secure deployment of SMRs can support the decarbonization of provincial electricity grids, facilitate the transition away from diesel power in remote communities, and help decarbonize heavy emitting industries.
Recipients of the three-year grants are:
Adriaan Buijs, Faculty of Engineering, $190,000 for the Development of Tools for Analysis of Power Excursion Events of TRISO-Fuelled SMRs
Peijun Guo, Faculty of Engineering, $360,000 | Managing multi-hazard risks hindering SMR deployment in the Canadian North
Ousmane Hisseine, Faculty of Engineering, $141,000 | Ultra-High-Performance Concrete Containments for Safer Small Modular Reactors
Carmel Mothersill, Faculty of Science, $360,000 | Towards the development of approaches to protection of the environment around SMRs
"SMRs have significant potential to meet the unique energy needs of Canadian communities, particularly small communities in the North that cannot be easily connected to a power grid," says civil engineering professor Peijun Guo, whose project that help address the technical challenges of deploying SMRs in remote Northern communities.
"However, several knowledge gaps need to be addressed to facilitate the safe deployment and operation of SMRs in Northern communities," Guo says.
"Our research will address these gaps through the multi-hazard risk analysis of deeply buried underground SMRs in Northern locations. This will help us to develop risk-based resilience-guided maps for SMR deployment, while considering the impact of seasonal temperature variations and climate change in permafrost regions where SMRs may be deployed."
The investment will enable McMaster's grant recipients to conduct ground-breaking research in SMRs that will help strengthen Canada's position as a clean energy leader, says Dave Tucker, McMaster's chief nuclear officer and associate vice-president, Nuclear.
"Across the disciplines, McMaster experts are spearheading research in small modular reactors — a promising nuclear energy technology that has the power to transform clean energy production and help us meet our Net Zero targets in Canada and around the world," Tucker says.
"Congratulations to our researchers and thank you to NSERC and the CNSC for your continued investment in research that will pave the way for SMR deployments in communities across Canada."
The funding was announced by NSERC President Alejandro Adem and Rumina Velshi, President of the CNSC.
"The international community is watching Canada as we embark on the regulation of SMRs," said Velshi.
"This CNSC-NSERC funding initiative will help researchers study key areas, such as environmental protection, risk management, and cybersecurity in the context of SMRs. Through collaborative efforts such as this, we are laying the vital groundwork for a safer, cleaner, and more sustainable energy future."
Click here to learn more about SMR research and development at McMaster.