McMaster climbs in global rankings – 66th in world, third in Canada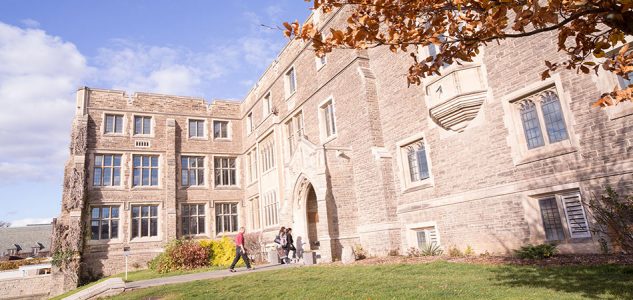 August 16, 2017
Fuelled by significant increases in published and cited research and improved academic performance, McMaster has climbed higher in a respected global ranking of the world's best universities.
McMaster is 66th in the world and third in Canada in the 2017 Shanghai Jiao Tong Academic Ranking of World Universities (ARWU). The University vaults 17 places from its 2016 ranking where it was 83rd in the world and fourth in Canada.
"This is an outstanding result for McMaster," says President Patrick Deane. "Our faculty, students, and staff should take full credit for this improvement in the worldwide rankings. It is particularly important that as a research-intensive University, McMaster's academic and research performance are producing these gains."
In Canada, McMaster ranks in the top three universities with the University of Toronto and the University of British Columbia.
The rankings group considers many factors as it compiles its results. It analyses eleven years of respected research publications to determine the university's citation frequency. McMaster broadened the depth and number of researchers regularly appearing in these select publications.
Earlier this year, McMaster rose in the QS Global Rankings to 140 in the world. In September, the Times Higher Education Rankings, the third member of the influential and respected worldwide rankings reports, will be released.
2017 Academic Rankings of World Universities available here.