McMaster Engineering professor's AI health care system aims to help people living in remote communities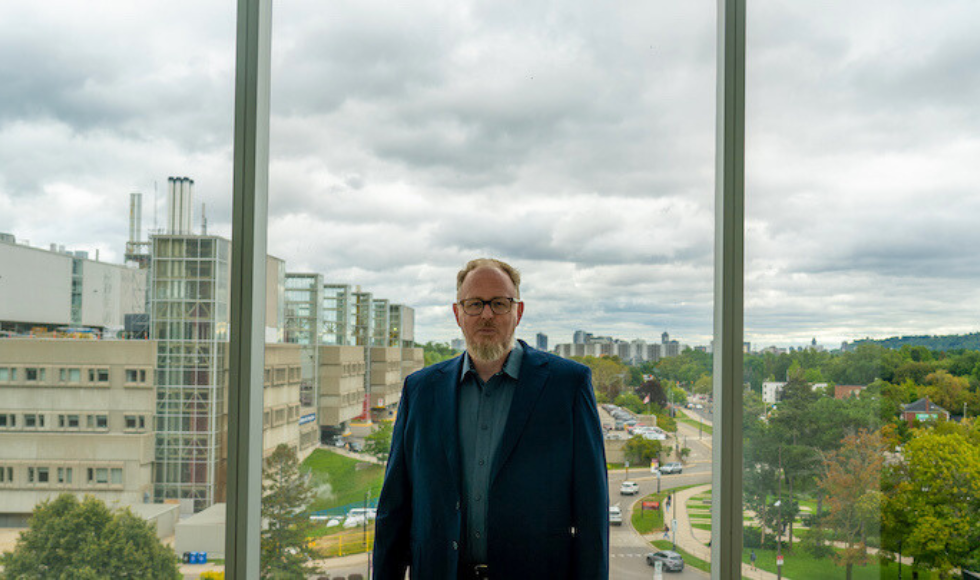 McMaster School of Biomedical Engineering and Electrical & Computer Engineering Associate Professor Tom Doyle
---
BY Annie Phan and Naz Kittani
September 21, 2023
Picture yourself in need of medical attention but hundreds of miles away from the nearest hospital.
A lack of access to health care is an unsettling reality for many people living in remote communities throughout Canada and precisely what Tom Doyle is trying to change.
The McMaster School of Biomedical Engineering and Electrical & Computer Engineering associate professor and a team of researchers are creating a medical unit that leverages artificial intelligence (AI) to help diagnose and treat patients from a distance. They are hoping to test it in the most remote location of all: outer space.
Engineering "McCoy"
The Medical Care and Communication Integrator (MCCOI or "McCoy") designed by Doyle and his team is an advanced decision support platform for remote medical support. It can analyze physiological, environmental and historical data to assist in diagnosing and treating patients where access to highly trained experts may be limited.
By inputting patient data including medical history, conditions and test results into the MCCOI system, AI algorithms can process and synthesize the information using probabilistic models to identify complex relationships and offer guidance.
"You can monitor a parent, a family member or a friend down the street to keep track of their health, and in doing so, we can support them remotely," says Doyle.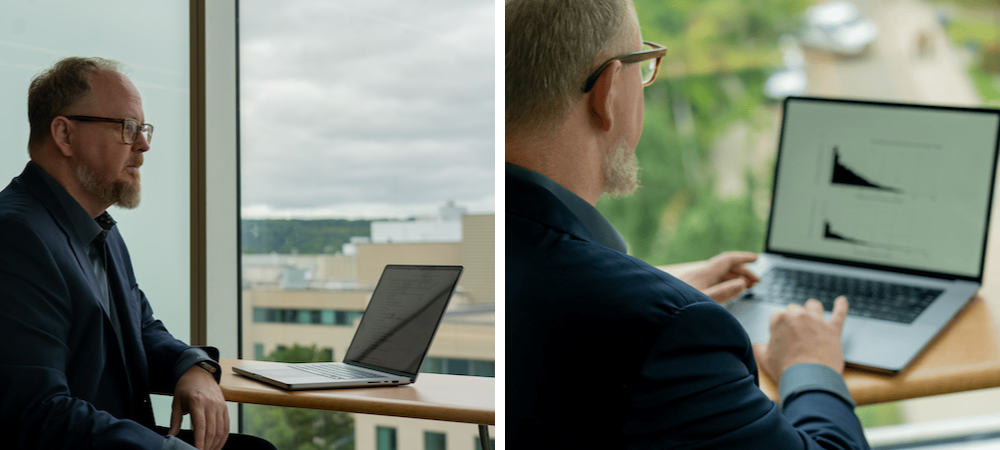 MCCOI evaluates the patient's risk factors, demographic information and conditions, gaining an understanding of their health status. By analyzing patterns and correlations within the data, the AI system narrows down potential diagnoses, providing valuable insights to support decision-making.
In addition to supporting patients and their health care providers at a distance, Doyle also sees opportunities to use MCCOI for simulations and training purposes.
Testing and applications in space
Testing MCCOI in space, says Doyle, will provide insight into how it can be used to support the continuous health analysis of astronauts while exposing the system to extreme conditions.
"Health care in space is a niche area. You might say it'll only support several astronauts, but we feel that if we can keep an astronaut alive and well in outer space, we can support people locally too."
MCCOI is just the latest in Doyle's long-standing research into improving health care in remote locations. He and Dr. David Musson founded Lunar Medical, which created the Connected Care Medical Module (C2M2), a comprehensive system that integrates various medical devices and systems into a single platform to provide remote health care support.
This fall, Doyle and his colleagues will be amongst five teams presenting their medical support platforms to the Canadian Space Agency (CSA). They hope MCCOI will be considered for deployment in remote Canadian communities with future consideration for supporting Canada's contribution to Artemis, Gateway and other human space exploration missions.
Doyle recently presented an overview of his research at the Canadian Lunar Workshop 2023. "My goal was to tell [the CSA] about many of the problems that exist in medical AI terrestrially," he says. "We need to fix those before going into space, but also to look at what are the next steps, such as human-autonomy-teaming. In terms of existing challenges, we should be using as AI is a tool to support us. We just want to make sure it supports us in the best way possible."