McMaster experts join major Canadian initiative on the future of the world's water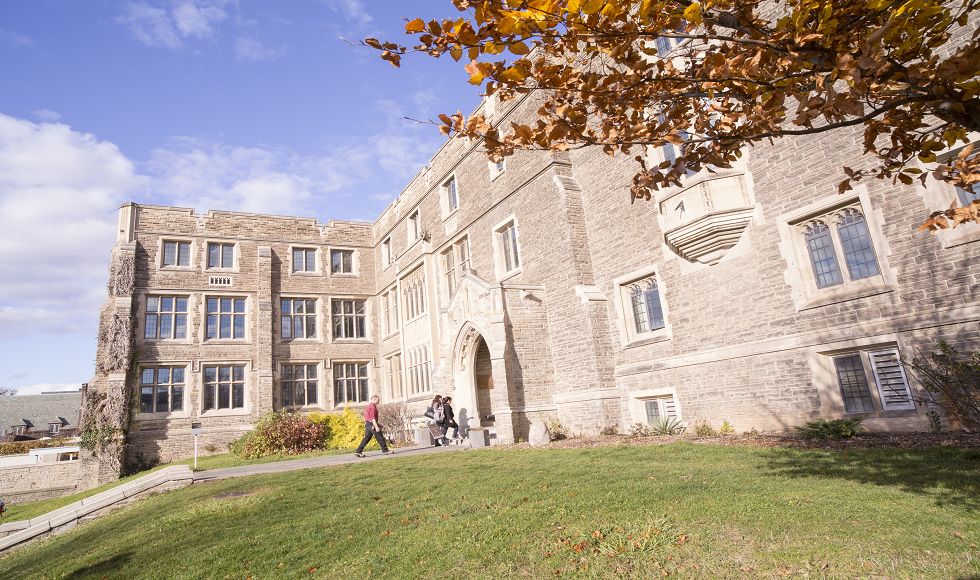 September 7, 2016
A major national research initiative on the future of Canadian and global water resources features leading McMaster researchers from several disciplines.
Water research is a particular area of expertise for McMaster, which has strength in a wide range of research fields, including hydrology, climate change, the Great Lakes, flood forecasting, groundwater pollution, environmental contamination and public policy. The recently formed McMaster Water Network works to bridge research and policy both within the university and externally with other researchers, practitioners, policy makers, industry and communities.
The Global Water Futures project, announced today, will see senior McMaster researchers working in partnership with colleagues from across Canada in a $143-million program led by the University of Saskatchewan, and also including University of Waterloo and Wilfrid Laurier University.
Nearly $78 million for the program is coming from the federal government's Canada First Research Excellence Fund.
"We welcome this important partnership and strategic investment on the part of the federal government. Water is vital to our environment, our society and our economy," said Rob Baker, McMaster's Vice President, Research. "We are proud that McMaster is being recognized as a leader in this field. As one of this country's top research-intensive universities, McMaster is well-positioned to tackle pressing issues such as climate change, natural disasters and water security, which represent some of the greatest challenges of our time."
Sean Carey, a professor with McMaster's School of Geography & Earth Sciences who will help manage the project, says it can assure Canada's place as a world leader in water research.
"It will transform how we study, manage and steward water. It will tackle major Canadian and global issues and train the next generation of water scientists, engineers and policy makers. It will also strengthen our in-house capacity through the McMaster Water Network," says Carey, a hydrologist specializing in cold regions and mine reclamation.
Here's a look at some of the other McMaster research leaders involved in the project:
Altaf Arain, director of McMaster's Centre for Climate Change and a professor in the School of Geography & Earth Sciences who studies climate change and extreme weather impacts on vegetation ecosystems and urban environments.
Patricia Chow Fraser, a professor of Biology and a leading researcher in freshwater and wetland ecosystems, particularly the Great Lakes.
Paulin Coulibaly, a professor who holds joint appointments in Civil Engineering and Geography & Earth Sciences, and is scientific director of FloodNet, a Strategic Research Network which develops advanced tools and technologies to protect Canadians from the damaging effects of floods.
Sarah Dickson, the Director of the McMaster Water Network and an associate professor in Civil Engineering, whose research focuses on developing a holistic approach to water security in rural, remote and otherwise marginalized communities.
Nancy Doubleday, an associate professor of Philosophy and an Associate Director of the McMaster Water Network, who holds the Hope Chair in Peace and Health, and is also a lawyer and a specialist in ecological sciences who works at the intersection of human rights, health and the environment.
Yiping Guo, a professor of Civil Engineering who specializes in the planning, design and analysis of water supply and distribution, storm water management, and other water resource systems.
James Smith, a professor in the School of Geography & Earth Sciences who specializes in the study, monitoring and remediation of groundwater and soil contamination.
Greg Slater, a professor in the School of Geography & Earth Sciences who studies organic compounds, particularly contaminants, and the interplay between industrial society and the environment.
Michael Waddington, a professor of Geography & Earth Sciences and a member of the Centre for Climate Change who specializes in the relationship between wetlands, drought and wildfires.
Susan Watt, an emeritus professor of Social Work specializing in health care and social policy who has worked with the United Nations University Institute for Water, Environment and Health.
Joanna Wilson, an associate professor of Biology and Associate Director of the McMaster Water Network, who specializes in the effects of environmental contaminants on aquatic species.