McMaster helps solve world shortage of cancer-treatment isotopes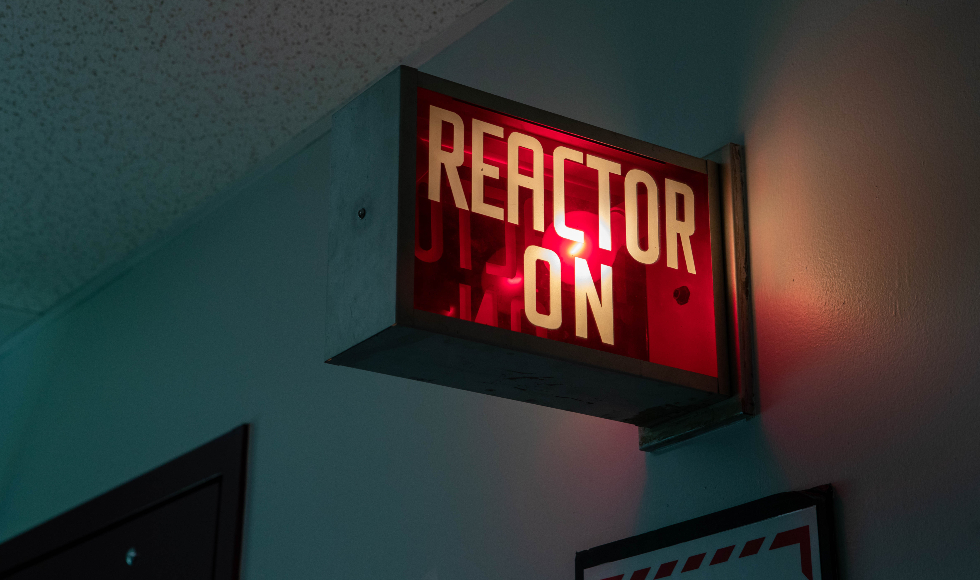 Photo by Georgia Kirkos
---
BY Wade Hemsworth
December 6, 2019
The unexpected shutdown of a nuclear reactor halfway around the world has left McMaster University as the world's only supplier of the isotope that irradiates the "seeds" used to treat prostate and other forms of cancer.
The team at the campus nuclear reactor is planning to work weekends and over the holiday break to supply as much of the unmet demand as possible until the other reactor, in Uzbekistan, comes back online.
"We are proud that the McMaster Nuclear Reactor (MNR) can help reduce the impact of this crisis," said McMaster's acting Vice President, Research, Karen Mossman. "We're equipped in the short-term to help patients around the world get the treatments they need and we're committed to developing a plan to ensure our reactor can meet these needs in the future."
Last week, the team that operates the McMaster reactor suddenly started receiving a much higher volume of orders from manufacturers that use the isotope iodine-125 to make the seeds used in a cancer treatment called brachytherapy.
Such manufacturers have typically split their orders between the only two reactors equipped to produce the isotope: the McMaster reactor and its counterpart in Uzbekistan, in case one is interrupted. Each had supplied about half the world's market.
Only when the flood of new orders started coming in last week did Karin Stephenson, manager of commercial operations for the MNR, realize that the Uzbekistan reactor had shut down suddenly, leaving customers around the world with only one supplier: McMaster University.
While the university reactor is not able to pick up all the orders for the closed Uzbek facility, the McMaster team has been working to share all of its existing inventory as equitably as possible among manufacturers from around the world, recognizing that thousands of patients' health is hanging in the balance.
McMaster typically produces and ships enough I-125 to provide material for about 70,000 treatments per year – roughly 200 per day. With the Uzbek shutdown, demand has almost doubled.
"We're trying to get as many treatments to as many patients as possible," Stephenson said.
"This is an opportunity to reaffirm that McMaster and Canada have the potential to be an even stronger leader in this space, and an important reminder of the need for reliable supplies of   medical isotopes."
The McMaster team had banked extra I-125 in advance of a planned two-week December shutdown, which has now been suspended.
The Uzbekistan reactor is expected to be down at least through December and possibly longer, so the McMaster team is bearing down to create more of the lifesaving medicine.
"The MNR staff always rise to the occasion," said McMaster's director of nuclear operations and facilities, Chris Heysel. "We don't have the capacity to keep this up indefinitely, but we are doing our best to shift our resources to this high-priority work."