McMaster hosts researcher looking for ways to help pregnant women safely fight malaria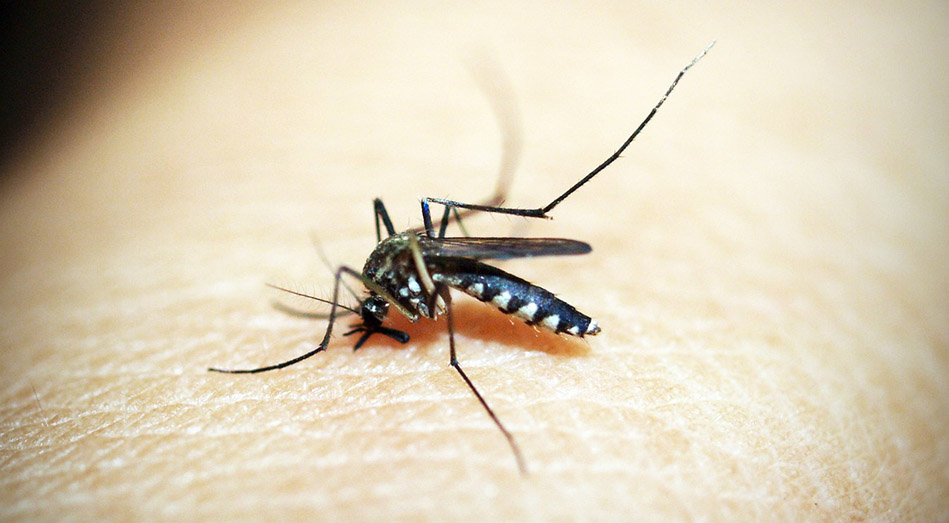 BY Matt Terry
July 5, 2017
Titus Divala has seen the effects of malaria first-hand.
Now a University of Maryland researcher, he was born and raised in Malawi, where the mosquito-borne infectious disease is the third most common cause of death.
In fact, of the nearly half-million worldwide malaria deaths in 2015, 92% occurred in sub-Saharan Africa.
To make matters worse, malaria has developed resistance to several drugs, making treatment increasingly difficult.
What to know about malaria

Malaria is caused by parasites that are transmitted to people through the bites of infected mosquitoes
Nearly half of the world's population is at risk of malaria
Children under 5 and pregnant women are at high risk of malaria
Malaria's emerging resistance to drugs is becoming a major concern

Credit: World Health Organization
This is especially true for pregnant women. They are at particular risk of dying from malaria, but researchers are wary of testing new drugs on them.
"Right now, pregnant women are losing out," says Divala, Senior Study Physician with the Blantyre Malaria Project, which works to find ways to prevent and combat the disease. "At the end of the day, we want clinical trials that are benefitting pregnant women as well as the rest of the population. But it's critical that while we are looking for answers, we don't compromise ethical standards."
Divala will spend the next four weeks embedded in McMaster's Institute on Ethics & Policy for Innovation – a team of global health experts, led by philosopher Claudia Emerson, charged with developing practical solutions to some of the world's most complex moral problems.
While at McMaster, Divala will study the ethical issues surrounding the inclusion of pregnant women in clinical drug trials. He then hopes to develop recommendations for researchers looking to safely include these women in their studies.
The Institute includes specialists in philosophy, political science, public health and the social sciences. Their job is to work out the possibilities that could flow from global health decisions by weighing the costs and benefits on an ethical scale.
In this case, that means figuring out what harm could come to mothers and their unborn babies involved in drug testing, and measuring that against the potential benefits of having malaria treatments proven to benefit pregnant women.
"I've seen a lot of children and mothers go through malaria, and that has always been the inspiration behind my work," he says. "In my region of the world, we have a lot of infectious diseases that are preventable – even malaria is preventable. But due to a lack of expertise, a lack of 'locally-brewed' research, we don't have enough interventions to target those diseases."
.embed-container { position: relative; padding-bottom: 56.25%; height: 0; overflow: hidden; max-width: 100%; } .embed-container iframe, .embed-container object, .embed-container embed { position: absolute; top: 0; left: 0; width: 100%; height: 100%; }