McMaster joins international research drive on lung diseases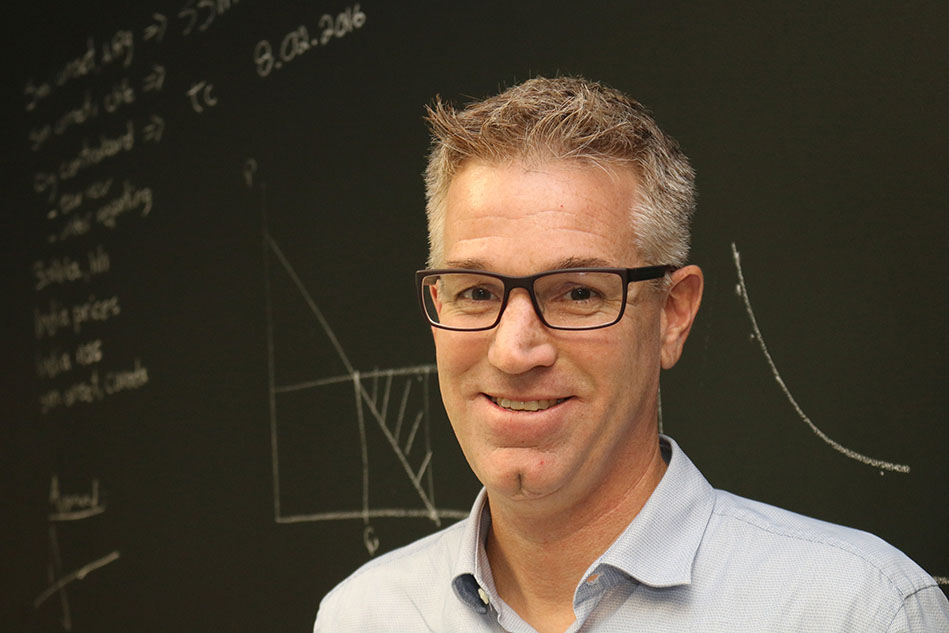 October 3, 2016
McMaster University researchers have been chosen for one of two Canadian studies that are part of a global thrust by an international research consortium into the prevention and management of chronic lung diseases.
Emmanuel Guindon is leading research on the impact of tobacco pricing and packaging on the use of tobacco in middle-income countries such as South Africa, Vietnam and the South American countries of Chile, Colombia and Ecuador.
Guindon is an assistant professor of clinical epidemiology and biostatistics for McMaster's Michael G. DeGroote School of Medicine. He is also a research member of the Centre for Health Economics and Policy Analysis (CHEPA).
He pointed out that tobacco use kills more than six million people a year worldwide, the majority in low- and middle-income countries.
"Although there is overwhelming evidence from high-income countries that taxation and packaging policies can reduce tobacco use, there are a number of research gaps that hamper the optimal design of tobacco tax and packaging policies in low- and middle-income countries," said Guindon.
"The overarching goal of our project is to fill some of these gaps by studying the impact of tobacco pricing and packaging strategies on tobacco use and equity in five middle-income countries."
Guindon's study is one of 13 international research projects worth a total of $72.5 million over the next three to five years announced this week by the Global Alliance for Chronic Diseases (GACD). The projects focus on chronic lung diseases in low and middle income countries, vulnerable populations in high income countries and aboriginal communities.
The international alliance is chaired by Alain Beaudet, president of the federal Canadian Institutes for Health Research.
"Lung diseases cause a tremendous amount of ill health and premature death globally, particularly in low- and middle-income countries where 90% of deaths due to chronic obstructive pulmonary diseases occur each year," he said. "This is why the GACD, as a collective of research funders dedicated to addressing chronic diseases, knew it was an issue that must be tackled.
"The GACD is extremely proud to be announcing such a ground breaking program of research focused on finding real solutions to the growing burden of these diseases."
The Guindon study, worth $2 million, is a partnership with investigators in several countries being studied. The South African Medical Research Council and Canada's International Development Research Centre are co-funders of this research project.
"Today's announcement affirms our longstanding commitment to supporting research on the most effective tobacco control policies and their impact on poor communities," said Jean Lebel, president of the International Development Research Centre. "This represents a truly global network of world-class researchers, who together will advance our understanding of chronic lung diseases and help develop more effective interventions."
Other studies are being headed by the national health research commissions in Europe, the U.K., the U.S., Mexico, China, and South Africa.