McMaster lab could play key role in finding answers for miners potentially injured by McIntyre powder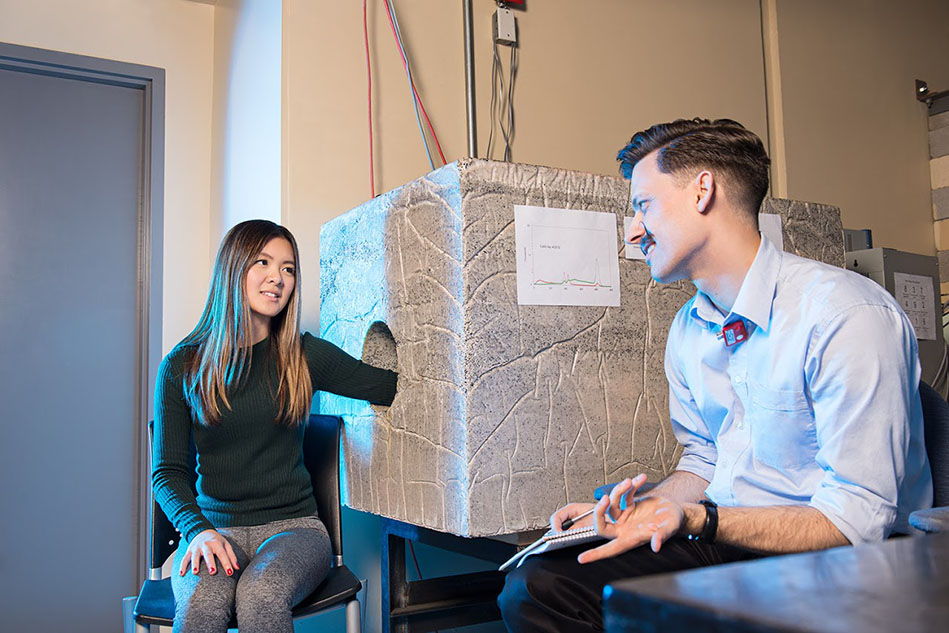 BY Michelle Donovan
May 11, 2017
A highly specialized lab at McMaster – the only one of its kind in the world – may play a crucial role in providing answers to hundreds of Northern Ontario miners who were exposed to a mysterious black substance decades ago.  While it was designed to protect them, it may in fact, be killing them.
McIntyre Powder was developed by scientists as a safeguard against silicosis, a fatal and incurable condition, and to cut down on the enormous costs of compensation in the industry.
It was supposed to be a miracle treatment, made up of crushed aluminum, which is now known to cause serious neurological conditions.
Over the course of roughly 40 years, thousands of workers would be placed in a sealed room and forced to inhale the powder before descending into the mines.  Many of them were traumatized and would later develop devastating conditions such as ALS, Parkinson's and Alzheimer's.
While there is no scientific evidence to connect McIntyre Powder to such neurological disorders, it's a compelling and tragic story that caught the attention of researchers at McMaster who hope to determine whether or not there is a link.
"We know that aluminum in the blood stream causes serious neurological disease," says Fiona McNeill, director of the Radiation Sciences Graduate Program. "The question we need to answer is how much of the aluminum in the powder moved from the lungs of those miners to the blood, which is hard to measure."
To do so, researchers hope to bring a handful of the men to campus where they will use a technique called neutron activation analysis, a noninvasive test to determine aluminum levels in the body.
McNeill is working with fellow researcher David Chettle, an expert on the impact of aluminum in the body, and Janice Martell, a resident of Elliott Lake who has spent years researching records and combing through provincial archives after her father, a miner, was diagnosed with Parkinson's disease in 2001.
Martell has since established the McIntyre Powder Project which aims to advocate for miners by supporting research.
But time is running out. Many miners have died, others are left in limbo.
"These men are also worried about their families," says McNeill.  "When they were in the mines, they would bring home gritty clothes to be washed or lunch boxes covered in this black powder. They are deeply concerned about the risks to their children."
McNeill hopes the testing will be fully underway this summer.
"This form of research gives meaning and purpose to what we are doing," she says.
The Toronto Star recently published an in-depth story on the McIntyre Powder Project, in which they interviewed McNeill.  Read more about it here.