McMaster maintains status as Canada's most research-intensive university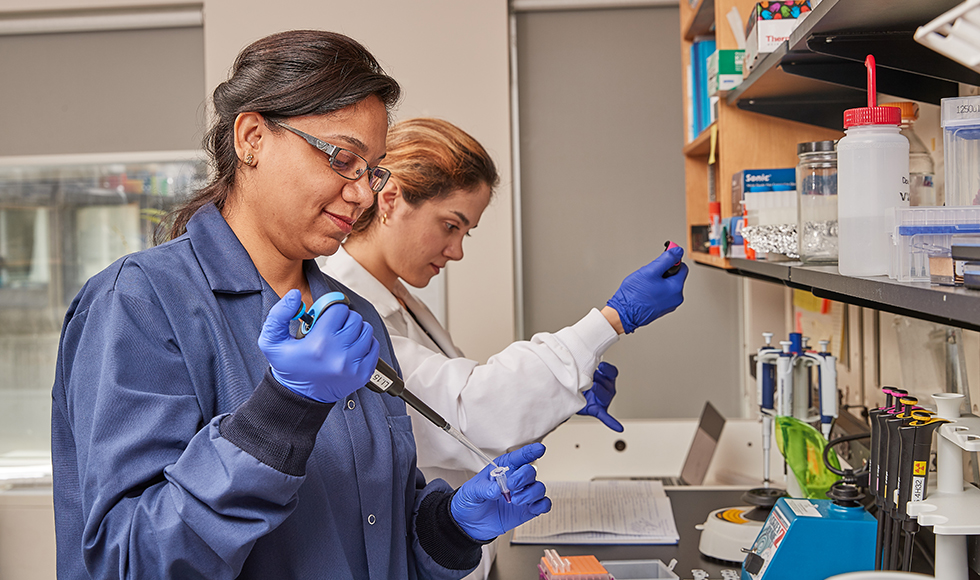 October 25, 2018
For the second consecutive year, McMaster has been named Canada's most research-intensive university in the annual ranking of the country's Top 50 Research Universities.
McMaster researchers brought in $379.9 million in total sponsored research income – up more than $25 million from last year, according to the 2018 Research Infosource rankings released today.
In research intensity, the University continued to outperform its peers, averaging $434,700 per faculty member, up from last year and more than double the national average.
The University also held its first place position in corporate research income, earning close to $500 million over the last five years (2013- 2017). In the Research University of the Year ranking, which measures research income and intensity, along with publications in leading journals, and publication impact and intensity, McMaster placed second in the medical/doctoral category.
"To be the country's most research intensive university for the second consecutive year is a remarkable achievement," says McMaster's President, Patrick Deane. "It speaks to the outstanding accomplishments of our researchers and to those who support their creative and innovative work."
Karen Mossman, McMaster's acting vice-president of research, says the results are a direct reflection of the University's faculty who are recognized as international leaders.
"Our research enterprise is built on the strength of our faculty and the reputation they've helped McMaster build as a trusted and reliable partner in research," she says. "Beyond income and intensity, it's equally important to recognize the impact and influence of their research."
McMaster also earned first place in graduate student research intensity, averaging $82,800 per graduate student and well over twice the national average.
McMaster ranked seventh overall – up one position from the previous three years – on the list of Canada's Top 50 Research Universities. Research Infosource figures are based on 2017 financial data obtained from Statistics Canada.